How Does Selena Gomez Feel About Ex-Fling Orlando Bloom Today?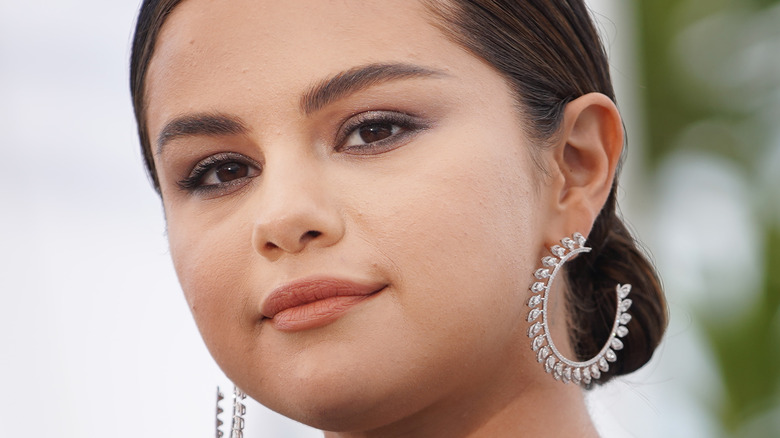 Shutterstock
It's difficult to decipher the gossip surrounding celebrity relationships, as they tend to change before we can even begin to wrap our brains around them. But despite a fling that occurred nearly five years ago, we can't stop thinking about the bizarre coupling of Selena Gomez and Orlando Bloom and the subsequent whispers regarding infidelity and revenge.
In case you're totally lost — and we wouldn't blame you if you were — back in 2014, singer Selena Gomez and actor Orlando Bloom were thought to be romantically linked. According to various sources, the two had been seen together at a Chelsea Handler show in L.A. While this in and of itself isn't especially incriminating, speculation began when Justin Bieber and Miranda Kerr, Gomez's and Bloom's exes respectively, were also spotted hanging out just two years prior. As a result, TMZ (as well as many other sources) deemed these respective hang outs as born of "revenge."
Did Orlando Bloom cheat on Katy Perry with Selena Gomez?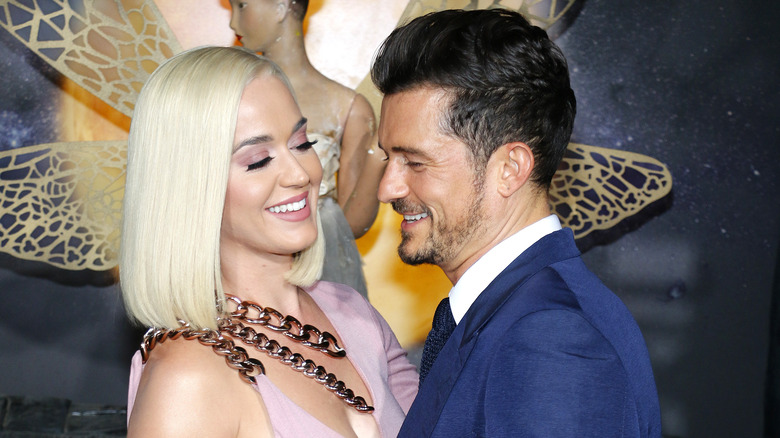 Shutterstock
Flash forward to May 2016, where Selena Gomez threw an after-party for her "Revival" tour in Las Vegas, and Orlando Bloom made a fashionably late appearance. Sources told TMZ that things quickly became "touchy feely" between the two, with paparazzi having snuck some photos of the two getting very close and cozy. Another source at Page Six echoed the sentiment that the two appeared intimately close, saying, "They spent a solid hour together and there was tons of security in front of her table. It was just the two of them, her friends were on the dance floor. It got a little heated. They were talking closely."
But according to sources, Bloom was not single during this time — indeed, he was believed to have been dating singer Katy Perry. According to Us Magazine, Perry and Bloom began their relationship in January 2016 but called things off in March 2017, only to get back together in February 2018. Bloom proposed one year later.
Perry and Bloom were spotted together just a week before photos of Gomez and Bloom surfaced
A source at Page Six confidently confirmed that Perry and Bloom were, in fact, together at the time of the photos at Selena Gomez's party. In fact, Perry and Bloom had even been seen together at the Met Gala after-party just a week before. They were even wearing matching Tamagotchis at the Gala as their take on the "tech white tie" dress code (via Harper's Bazaar).
But Perry wasn't at Gomez's after-party, as she had allegedly been attending a Renaissance fair in California at the time.
So where do things stand between Gomez and Bloom as of today? Well, while no romantic relationship has ever been officially confirmed, it's pretty clear that the two are at the very least good friends. In 2016, Gomez posted a photo to her Instagram in celebration of Bloom's birthday, with an accompanying caption that read, "Happy bday Orly —celebrate kindness and who you are." That's right: she calls him Orly.
And in case you're wondering, there's no bad blood between Gomez and Perry, either, per Bustle. The two are allegedly huge fans of one another. Perry even was speculated to have passively tweeted about the drama, calling it a "dumb conspiracy," which Gomez commented on with a prayer-hands emoji.