Royal Insiders Reveal How Meghan And Harry Are Feeling After Welcoming Their New Baby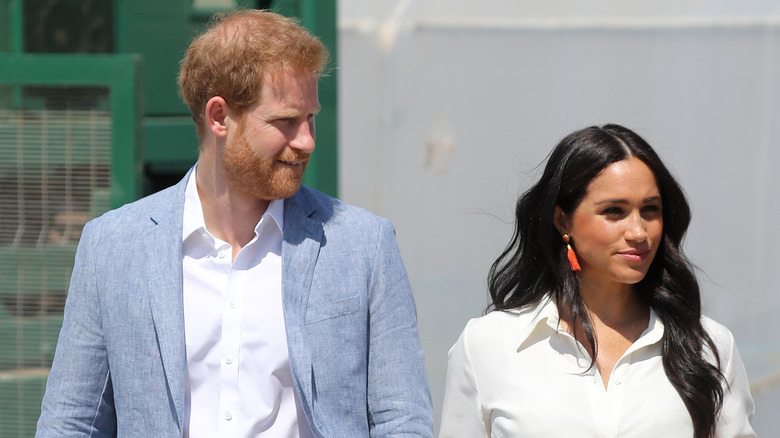 Chris Jackson/Getty Images
After a whirlwind of a year for the Duke and Duchess of Sussex, the pair have welcomed their daughter, Lilibet "Lili" Diana Mountbatten-Windsor, in California. The news quickly excited fans all over the world and those close to them. According to People, the couple have called Lili the final, completing addition to their family, with a close friend telling the outlet that her birth has helped them "solidify" their life in the US. 
The baby's namesake, Queen Elizabeth, was one of the first phone calls after the family got home from the hospital. "They were very excited and couldn't wait to share that their daughter arrived," the friend of the couple explained.
Unsurprisingly, the Sussexes are taking a few months off of their endeavors with the Archewell Foundation and other undertakings. The outlet explains that they're refocusing things back to their nuclear family as their children grow. In their statement, Meghan and Harry also noted that their son, Archie, was "very happy to have a little sister."
Family friend, Dean Stott, tells People, "Lili becomes the fourth generation of amazing, strong women in the family-behind Meghan, Diana and her Majesty the Queen. Harry and Meghan now have their complete family. It's their time to be in the moment."
Queen Elizabeth acted as a pseudo-mother to William and Harry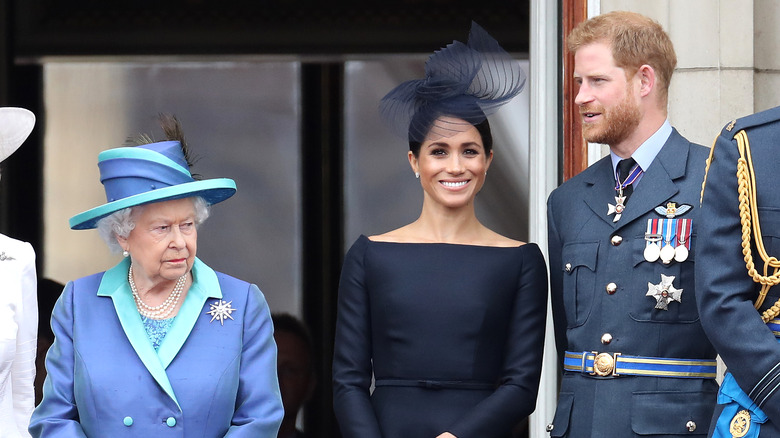 Chris Jackson/Getty Images
News outlets and fans went crazy over the new baby's name as it pays tribute to both the Queen and Princess Diana. Royal historian, Robert Lacey, explained to People, "She was a sort of stepmother for both Harry and William. We have all focused on her coaching of William as the future King, but we are realizing now the importance of the emotional bonds that she's been able to establish with Harry, and their ability to talk to each other directly. That affection remains."
As for receiving gifts, the royal duo asked for donations instead of adding to their pile of baby toys and blankets. Town and Country reports that Meghan and Harry requested donations their favorite charities: Girls, Inc., Harvest Home, CAMFED and the Myna Mahlia Foundation. Each of these nonprofits is stationed in different areas of the globe, making their impact a widespread endeavor. 
The couple shared the news through their Archewell Foundation, saying, "On June 4th, we were blessed with the arrival of our daughter, Lili. She is more than we could have ever imagined, and we remain grateful for the love and prayers we've felt from across the globe. Thank you for your continued kindness and support during this very special time for our family."