Mary Trump Predicts How Donald Trump Will Deal With His Legal Troubles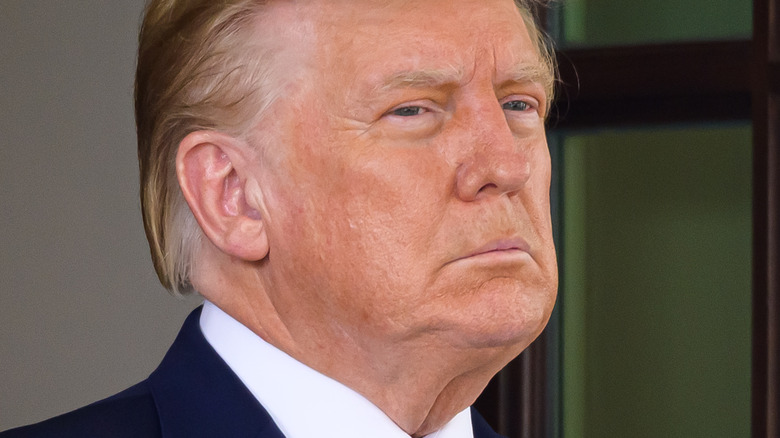 Shutterstock
It's been a while since we heard from Mary L. Trump, a bestselling author and arguably one of the most outspoken critics of her uncle, former President Donald Trump. Because there is the likelihood that Trump and his associates might soon have their day in court to face as yet-unspecified charges over past dealings involving the Trump Organization, Mary has returned to the public eye to talk about what she felt would happen to her uncle if prosecutors choose to go after her cousins — Don Jr., Ivanka, and Eric — in a bid to get to their father. 
Unlike most parents, who would take the hit for their children, Mary feels that the former president would do things differently, because her uncle "is likely to feel completely differently if prosecutors were to go after his children. He would fully expect them to take a hit for him, to benefit him" (via Newsweek).
She continued: "What he probably doesn't understand is that's not really how it works. You know, they always try to get people to flip so they can go after the bigger target. But Donald would never imagine in a million years that his children would do that, although I'm fairly sure they would. So if that indeed happens, it's going to be fascinating, because he would never do anything to protect them if it were at his expense."
Mary Trump made her comments as a grand jury investigates her uncle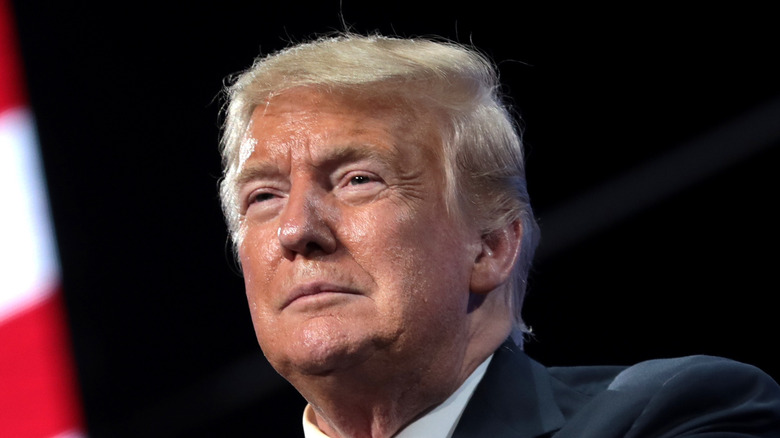 Shutterstock
Mary Trump shared her observations about her uncle after New York prosecutors pulled together a grand jury that would be tasked to determine if Donald Trump was criminally liable for business dealings that were conducted under the umbrella of the Trump Organization. Time reports that investigations have included an in-depth look at Trump's relationship with people who he owes money to, a donation he made in order to get a tax cut, and tax breaks claimed on consulting fees it had paid.  
As far back as September of last year, and even before their father stepped down on January 21, a New York judge had already ordered Eric Trump to meet with investigators who were looking into the state of the company's finances. Both he and Don Jr. were running the family corporation while their father entered politics (via The Washington Post). Trump continues to maintain that the investigation is a politically motivated witch hunt (via Newsweek). 
Mary Trump says Donald Trump is holding onto the big lie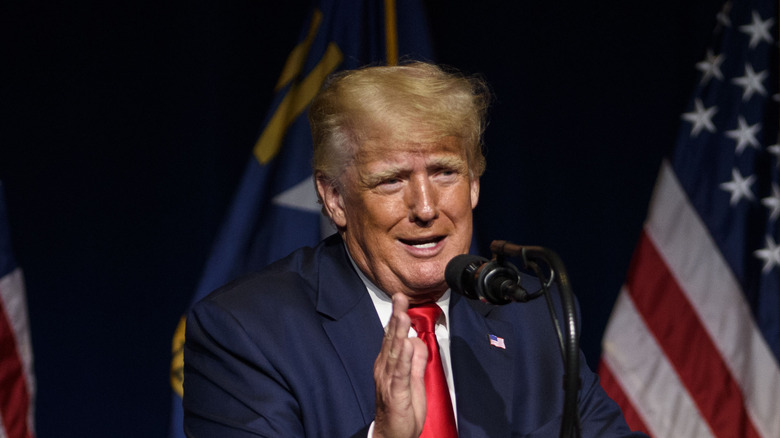 Melissa Sue Gerrits/Getty Images
Mary Trump also didn't hold back when it came to Donald Trump's continued assertions that he won the November election, saying that as far as her uncle was concerned, everything will always be about him. "What's good for him has always been his only calculus ... it's the only calculation he makes ever. So going forward, I think what he believes is that there's still an opportunity for him to somehow undo the results of the last election, and his main method for making that happen is keeping the Republican Party at his beck and call," Mary said (via Twitter).
She further warned that Donald Trump had plans that didn't include the Republican Party either. "The only way [Trump] can continue to perpetuate the myths ... is to continue to lie. There is no truth here and there is no endgame ... It's about maintaining power and using that in the event that he gets indicted," Mary said.