Mary Trump Reveals She May Change Her Name. Here's Why
Over the duration of his four years as president, Donald Trump collected a great deal of criticism and dislike — but perhaps one of his biggest haters was his own niece, Mary Trump. On Twitter, she has used her account to share journalism in opposition toward her uncle as well as tweets from fellow anti-Trumpers.
When not using social media to discredit her uncle, she turns to various publications to write pieces regarding his corruption. Perhaps one of her most well-known published pieces involves a memoir in which she wrote scathing remarks about her uncle and the "incalculable damage" he inflicted onto the country (via The Independent).
As a result of her disdain for her uncle, Trump has said that she is considering changing her name in order to no longer be linked to the Trump family. In an interview with The Telegraph, Trump revealed, "I am prepared to change my name if need be," adding that she feared that the "negative connotations attached with the surname could impact her future."
Mary Trump wants to distance herself from the toxic Trump family dynamic as a whole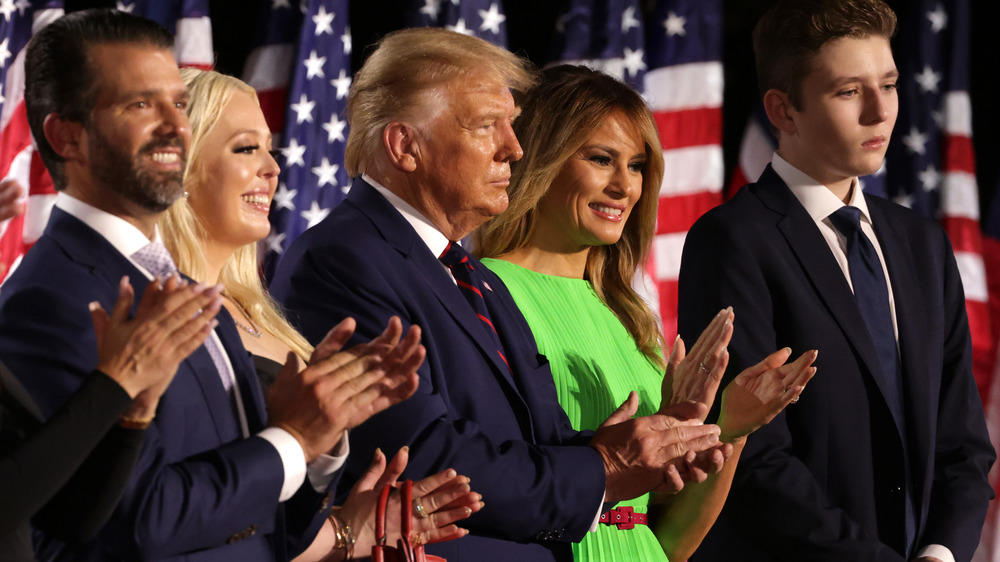 Alex Wong/Getty Images
The former president isn't the only member of the Trump family that Mary Trump takes issue with, however. Indeed, in her July 2020 novel, Too Much and Never Enough: How My Family Created the World's Most Dangerous Man, she discussed how she blames her uncle's corruption on dangerous family dynamics and the problematic concept behind the Trump family name.
Per The Guardian in which Peter Conrad reviews Trump's book, he writes, "Mary Trump's ruthless memoir blames their family for creating him [...] Mary rightly accuses Donald of wanting to remake [America] as 'a macro version of my malignantly dysfunctional family', with America's innate optimism warped into a cult of 'toxic positivity.'"
Mary Trump also commented on Donald Trump's relationship with his wife, Melania, saying that she believes him to be "incapable of change" and unable to "understand affection or intimacy" (via Business Insider). Perhaps Melania Trump will also be hoping to distance herself from the Trump name, as sources speculate that the former president's wife is "counting down the minutes until divorce" (via The Daily Mail).