The Real Reason Kanye Rarely Showed Up On Keeping Up With The Kardashians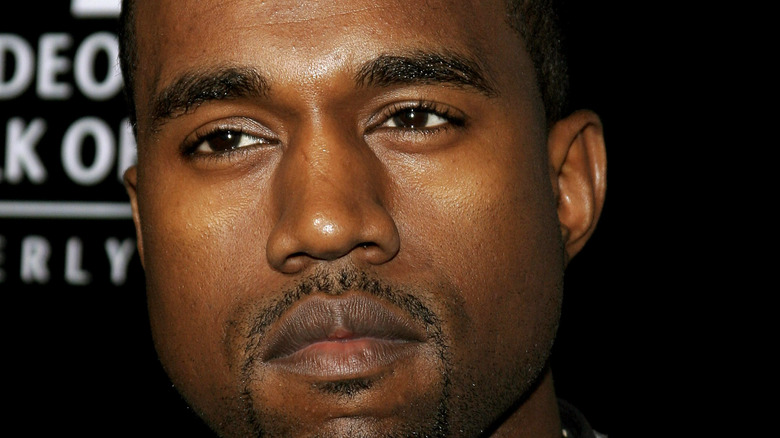 Shutterstock
When Kanye West and Kim Kardashian tied the knot in 2014 (via The Washington Post), fans of the reality star were dying to know if the rapper would become a regular on "Keeping Up With the Kardashians." West first appeared on the E! series in 2012 after he released a song confessing his love for Kardashian (via Mirror). In the early stages of his romantic relationship with Kardashian, he popped up on the series a few times. Notable features included helping the beauty mogul clean out her closet, proposing to her on a baseball field, and preparing for their wedding.
However, after the pair's nuptials, the Chicago native began actively avoiding the camera and abstained from sharing any personal details on the notoriously revealing series. West initially didn't want his daughter, North West, to appear on the show and for Kardashian to never discuss details of his life on camera (via The Hollywood Reporter). Though fans of the rapper were upset when he stopped participating in the series, Kardashian explained why West stayed away from the cameras and confessionals.
Kanye West didn't consider himself to be a part of the reality show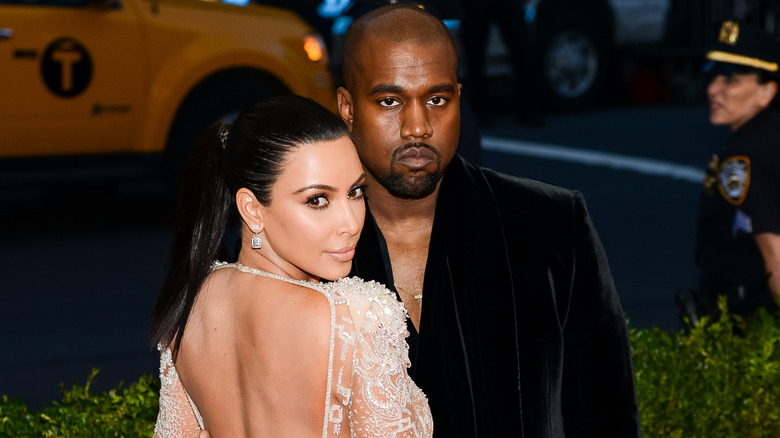 Shutterstock
In a 2017 interview with The Hollywood Reporter, Kim Kardashian explained that her husband, Kanye West, likes to keep his personal life private. She explained," Kanye was like, 'I'm not a part of the show. That's not what I do. I have my own career and life." The 43-year-old is a Grammy-award winning recording artist, fashion designer, and business mogul. As of publication, his net worth is estimated at $1.8 billion dollars and he keeps very busy running the ventures that create that valuation (via Forbes). West is also a father to four children with Kardashian and even a potential political hopeful (via Fox News).
Though the billionaire keeps a very busy schedule, he did occasionally get involved with the series. Kardashian told The Hollywood Reporter, "He'll really surprise you though. He'll be like, 'I'm not filming' and then randomly show up. But I will get [the footage] and show him. He knew I would love to have my engagement on camera so he filmed it and he said, 'The look might be a little different because I need these type of cameras,' and got music clearance." West even appeared in the confessionals alongside Kardashian for the first time in 2019 (via The New York Times). The publication also revealed that at the time, West became quite involved behind the scenes as well. After the 2019 season, he slowly faded to the background again.
Kardashian and West are, as of publication, officially separated and pursuing their divorce, as noted by The Washington Post. "Keeping Up With the Kardashians" is set to conclude after Season 20, via Vox.