How Much Is Breland Worth?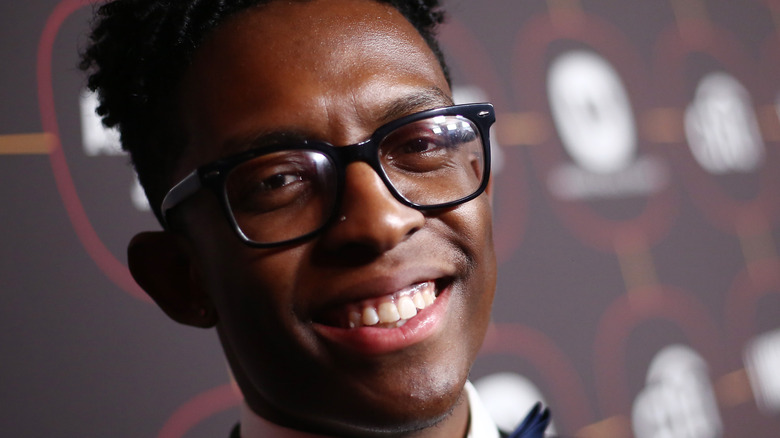 Tommaso Boddi/Getty Images
The 2021 Country Music Television (CMT) Music Awards ceremony is rapidly approaching, and this year's guests and nominees range from new faces on the country scene to country legends. One newer face is Breland, who first went viral in 2020. His songs include hits "Cross Country" and "My Truck," and while he may be newer on the scene than the likes of Luke Bryan, he's certainly already making a name for himself. 
Breland was born in 1995 and hails from Burlington, New Jersey (via Taste of Country). Interested in both music and sports, he describes himself as the "pen point guard," with the pen referring to songwriting and the point guard referring to basketball. Breland's parents are gospel singers, which no doubt got the rapper-singer interested in music at a young age, and he really started focusing on music in college, when he met GRAMMY-winning songwriter Troy Taylor online (via Celebs Page). Taylor began helping Breland hone his skills, and Breland's career took off from there.
This is how much Breland is worth after a short time in the industry
Cut to 2020, and Breland is going viral online. He began promoting his music on YouTube and SoundCloud, but in 2020, his song "My Truck" took over Spotify, reaching #1 on their Viral 50 chart (via Celebs Page). Taste of Country also notes that Breland's success isn't too shocking. Lil Nas X followed a similar route when he began, releasing the country-trap hit "Old Town Road" before spearheading his own full-fledged music career that would cross genre boundaries. Now, Breland appears to be doing something similar, and successfully.
Breland is new on the scene, so his net worth isn't as high as other country artists. However, this doesn't mean that his worth after a year on the charts is anything to scoff at. According to Celebs Page, the young singer is worth $250,000. This money comes after only two EPs, the first of which included "My Truck." Both EPs released in 2020, and now Breland is taking the time to work on an album and fully cement himself in the industry, which will only make his net worth rise higher and higher.
Overall, it's important to support new artists such as Breland who are trying new things and bending genres in interesting ways. These innovations and voices keep music fresh, and it's important to uplift them.