How Much Is Blanco Brown Worth?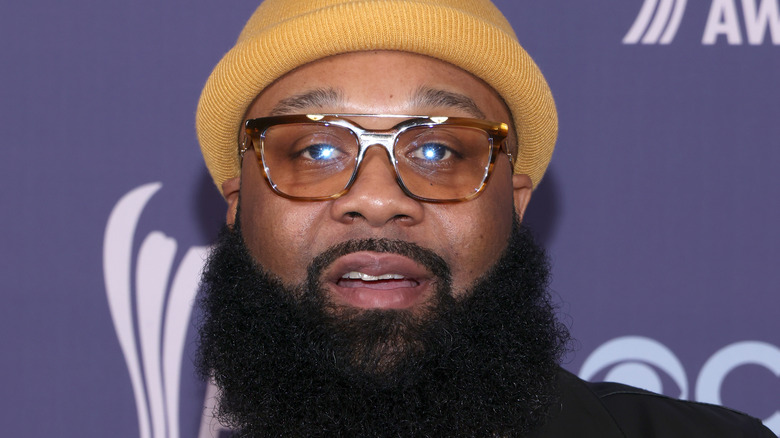 John Shearer/acma2021/Getty Images
Blanco Brown has had an eventful couple of years. Real name Bennie Amey III, the Atlanta-raised musician made headlines with his debut single "The Git Up", described by Vice as the "next viral country rap song" and by USA Today as a successor to Lil Nas X's hugely popular hit "Old Town Road", as well as the track "Just The Way" with Parmalee. Before this, however, the 36-year-old found success in the music industry as a record producer, working with big names such as Pitbull and Chris Brown (via iHeartRadio) and has written for artists like 2Chainz and Monica (via nine.com.au).
With both his success behind the scenes in the music world and his burgeoning country rap career — "The Git Up" reached the top of the charts and "The Git Up" Challenge went viral on TikTok thanks to Brown and fellow country star Lainey Wilson — you might assume that Brown has been making bank in recent years. But just how much is he actually worth?
He isn't a millionaire ... yet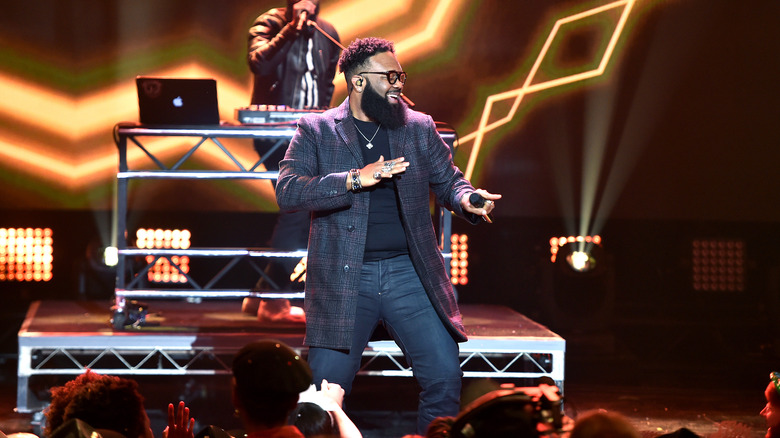 Alberto E. Rodriguez/Getty Images
Per Exact Net Worth, Blanco Brown's net worth is roughly $500,000. We can perhaps assume that the huge success of "The Git Up" is a big contributing factor to Brown's money, but he's worked with some pretty successful stars as a songwriter and producer too — either way, he's definitely doing well for himself at the moment. 
However, he was involved in a rather serious motorcycle accident last year, and nearly paid for it with his life. Speaking to Billboard, he said that: "It was a scary moment, but I'm just glad that God had his arms around me ...  The accident was not my fault. That's all I can speak on right at this moment." His motorcycle collided head-on with a pick-up truck in his hometown Atlanta, and while the musician by no means made it out unscathed, he's been recovering since the accident and we could see him come out with more huge viral hits in the feature. Maybe he can finish collecting his full million.