How Much Is Gladys Knight Worth?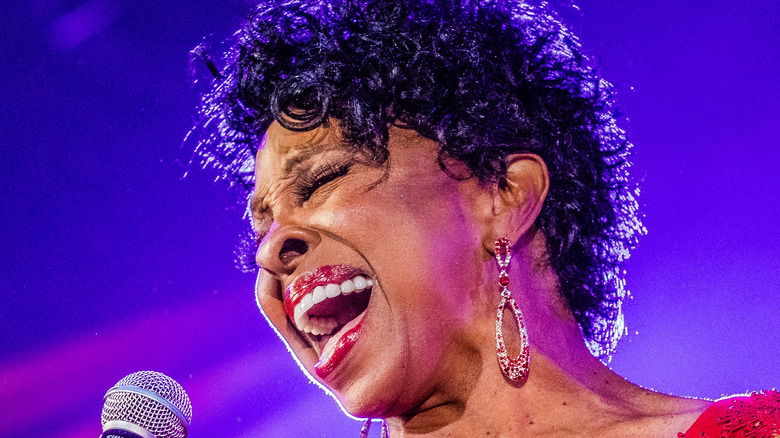 Shutterstock
Singer Gladys Knight has one of the most enduring voices of the 20th and 21st centuries, so it's only appropriate that she'd have a net worth that matches the enormous influence she's had on music.
Knight got her start early, appearing on after winning the TV show "The Original Amateur Hour" three times at only eight years old (via USA Today). Knight then went on to form Gladys Knight and the Pips in 1953 with family members Merald "Bubba" Knight and cousins Edward Patten and William Guest (via Rolling Stone). Their first hit on Motown Records was the famed "I Heard it Through The Grapevine" and from there, they went on to achieve success with songs like "Neither One of Us (Wants to Be the First to Say Goodbye)" and "Midnight Train to Georgia," the former of which the group won a Grammy.
Gladys Knight and the Pips were together for 39 years before Knight embarked on a solo career (via NPR). During her solo years, Knight earned seven more Grammy awards, including one for her participation in the supergroup track "That's What Friends Are For," recorded alongside Elton John, Dionne Warwick, and Stevie Wonder (via Grammy.com). She also was chosen to record the accompanying track to the 1989 Bond film "A License to Kill" (via Smooth Radio).
Gladys continues to add to her staggering net worth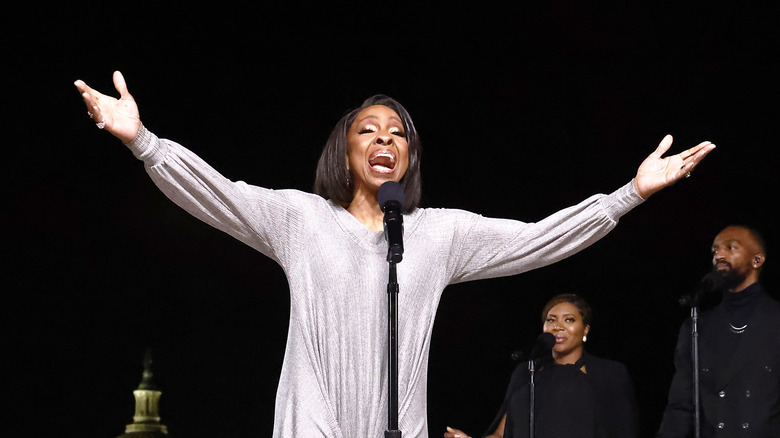 Paul Morigi/Getty Images
Gladys Knight, known as the "Empress of Soul," has a net worth of $28 million (via Celebrity Net Worth). In addition to earning her vast wealth with music, Knight has dipped her toes into the acting world. Knight has appeared on "The Jamie Foxx Show" and "House of Payne" and as herself on "Empire."
In 2012, she competed on "Dancing with the Stars" and while the season's victor was football player Donald Driver, Knight did pretty well (via The Hollywood Reporter). "I don't think in terms of age, per se," Knight said regarding competing at age 67. "We sort of categorize ourselves. It's what we feel in our hearts and our spirits and our minds that makes the difference."
The songstress then made her return to reality television in 2019 as The Bee on "The Masked Singer," this time narrowly losing out to T-Pain (via Entertainment Weekly).
And while she's had an inspiring career in the entertainment industry for decades, the Empress of Soul is not slowing down yet.