Here's How Much Jack Ingram Is Really Worth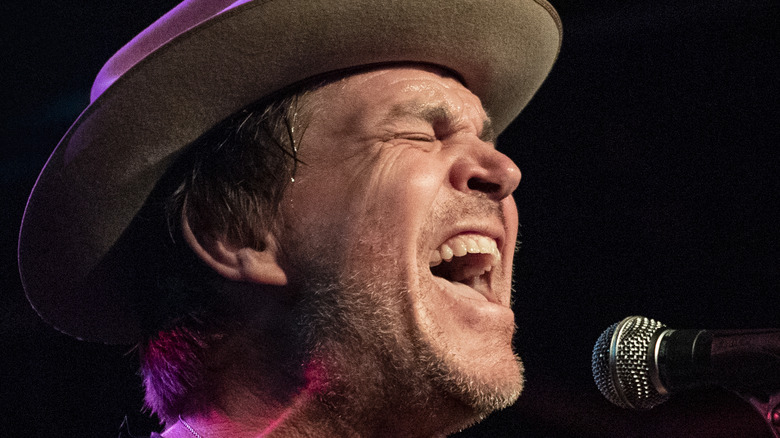 Erika Goldring/Getty Images
The country music scene has seen a struggle in recent years. There are the greats, entertainers who consistently put out new music, tour, and are revered for their amazing work and work ethic. There are those who come and go. For those looking to stick around, there's a battle between being an independent artist or fighting for mainstream appeal. Both have their pros and cons, but the idea is that most artists know which is their lane.
Jack Ingram has enjoyed success from a career where he refused to choose a lane. The 50-year-old Texas singer-songwriter fell into his music career by chance, having never picked up a guitar before his freshman year at Southern Methodist University in 1989 (per Texas Monthly). Weeks after picking up his first acoustic guitar, he was writing his own songs. Within years, he was considered one of those molding what was considered the Texas country music scene.
There were some turns in his career, however, that made fans question whether Ingram was the real deal or in it for the fame and fortune.
With just local fame alone, Jack was earning six figures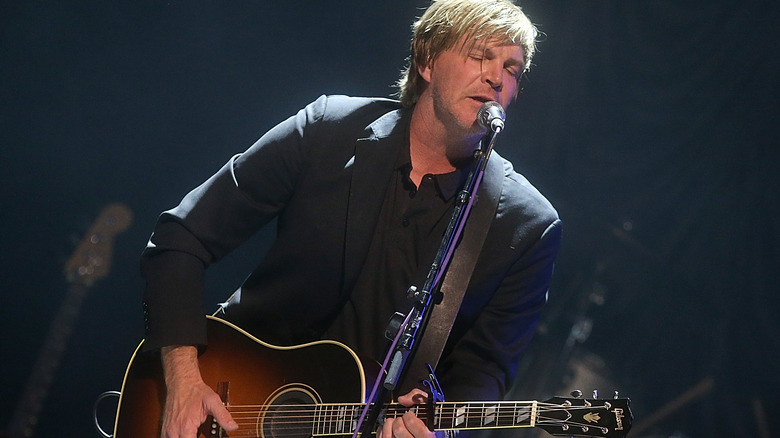 Gary Miller/Getty Images
Jack Ingram found that success came easy with his diligent work ethic. He was earning six-figures just playing regionally. But there wasn't a lot of fulfillment in it for him. There were also elements of the Texas scene that didn't suit Ingram or his artistry. "I always suspected that I had an audience that didn't really like who I was ultimately going to be," he explained in an interview with Texas Monthly.
"They were there for the party," he continued. "That's where it gets a little strange for me. You want to lump me in with everybody playing that scene? I can't control that. But I was also very aware that it wasn't cool to tell people why I thought that was offensive. So I just told myself, 'I don't know how long it's going to take, but when I'm done I'll either have failed to reach my goals or I will reach them — and they won't care that I got my start playing frat country.' I figured, if you want to come at me because of the early audiences I played for, I'll take it till I'm great. And at that point, it'll be a footnote."
In 2005, big changes came when Ingram signed to Big Machine Records, once home to Taylor Swift. A year later, he delivered the label's first hit, "Wherever You Are," the first number one for both Big Machine and Ingram on the Billboard country singles chart (per CMT). He wound up parting ways with the label in 2011, with Ingram wanting to take his music in a different direction.
Jack's latest project is another sign of growth and change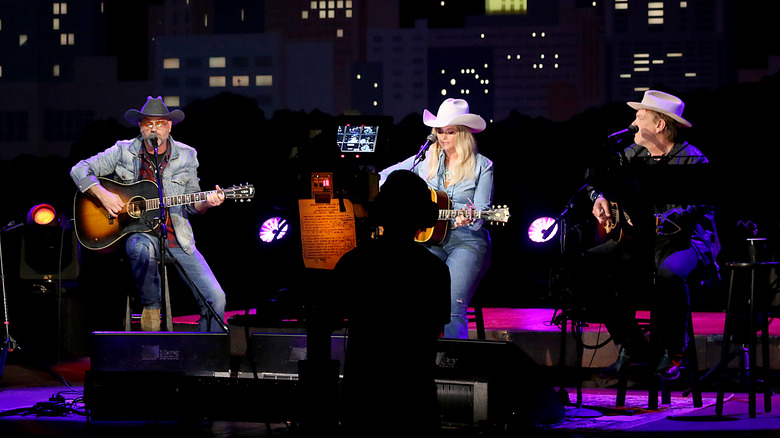 Gary Miller/Getty Images
In March 2021, Jack Ingram showed another side of himself with his new project. Ingram recorded a collaborative album with Miranda Lambert and Jon Randall, "The Marfa Tapes." The three created the album the old-fashioned way, with just notebooks and guitars on a ranch in the Texas desert (per Pitchfork). The three have been participating in songwriting retreats there over the past few years (per Rolling Stone).
"The Marfa Tapes" has seen just a few live performances, with Ingram and Randall joining Lambert on stage on a few occasions. The trio is set to perform a track from the album at the CMT Awards on June 9.
Through all his decisions, Ingram has balanced his love for the artistry with a thirst for success and came out on top. His net worth is estimated at $4 million and he shows no signs of slowing down his songwriting and performing days (via Celebrity Net Worth).