The Real Reason Mindy Kaling And B. J. Novak Broke Up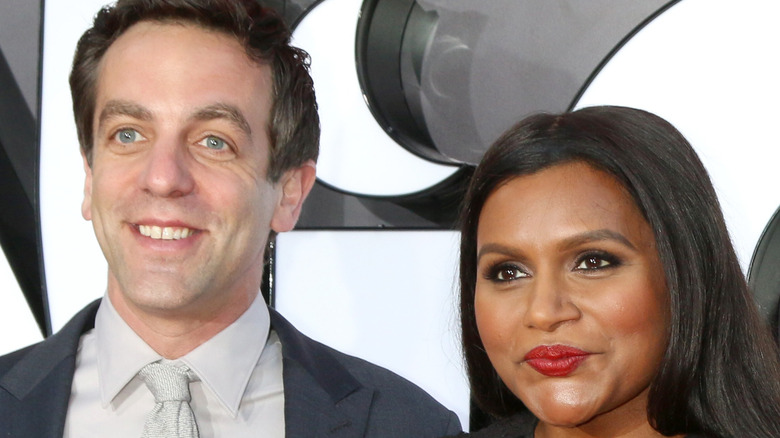 Shutterstock
It's hard to think of "The Office" without reflecting on Kelly and Ryan's tumultuous on- and off-again relationship. Throughout the seasons, the pair took turns fawning after one another up until the series finale culminated in the pair finally running off into the sunset together. Though their relationship was quite toxic, it was a central part of both of their characters and frequently a central storyline on the nine-season show. Many fans of the series know that the actors who played this pair also worked together as writers for "The Office."
However, it's less common knowledge that the real-life romance the duo developed in the writers' room served as the inspiration for their on-screen love. B. J. Novak told Vulture that Kelly and Ryan was "an observation from the writers' room that Mindy and I were extremely close and constantly fighting." He added, "No one, including us, ever really knew, 'Is this dating? Is this not dating?' We were never really dating, we were never really not dating. We didn't know. No one knew. All you'd know for sure is that you'd always find one of us next to the other, even if we weren't getting along." Though the stars' relationship status was often ambiguous, the pair has been very clear about why they eventually ended things.
The split happened organically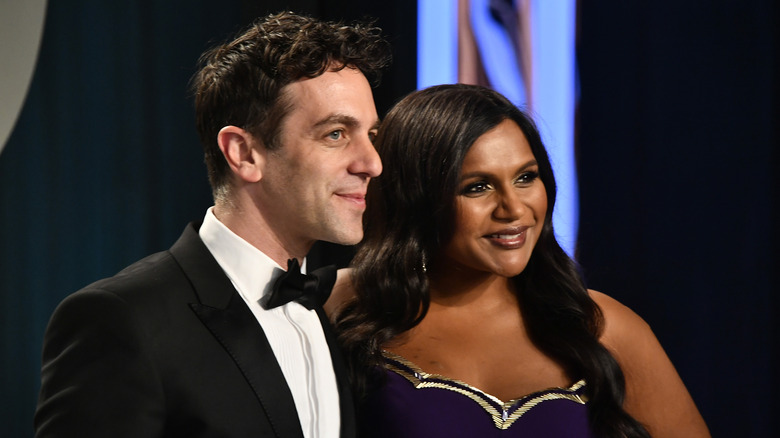 Frazer Harrison/Getty Images
During an appearance on "The Howard Stern Show," Mindy Kaling revealed that B. J. Novak was the one who broke up with her (via SoundCloud). She told Stern that the split left her devastated, but she continued to work with Novak when it happened. The 41-year-old explained to Stern the reason behind the break-up. Kaling said, "Because this is lame, it sounds not profound. But like people are so different and you can overlap in certain ways that are important, but not the ones that are the most important or something." Novak echoed this statement in his own interview when he said, "In real life, I think we just essentially grew up and it became more of a transition" (via Insider). 
Luckily, the pair was able to move past their break-up and remain in each other's lives. During a talk about his book, "The Book With No Pictures," Novak explained what it's like being Kaling's friend. He said, "It's really fun to be her BFF. It is a fantastic relationship with a lot of shorthand. I feel so lucky that I get a brilliant text from Mindy Kaling, like, once an hour. It's like something you'd win at an auction — Mindy Kaling will blow up your phone" (via Bustle).
In an interview with "CBS Sunday Morning," Kaling shared her perspective on their tight bond. She said, "He's really part of my family now, which is great. Even though that's less of a sexy characterization of our relationship, I think it's a deeper and a closer one. It's nice. We do spend a lot of time together and it's a great blessing in my life" (via CBS News). Novak is even the godfather to Kaling's two children, Katherine and Spencer, and remains a close presence in their lives as well (via Showbiz Cheat Sheet).