Meet Elsa Pataky, Chris Hemsworth's Wife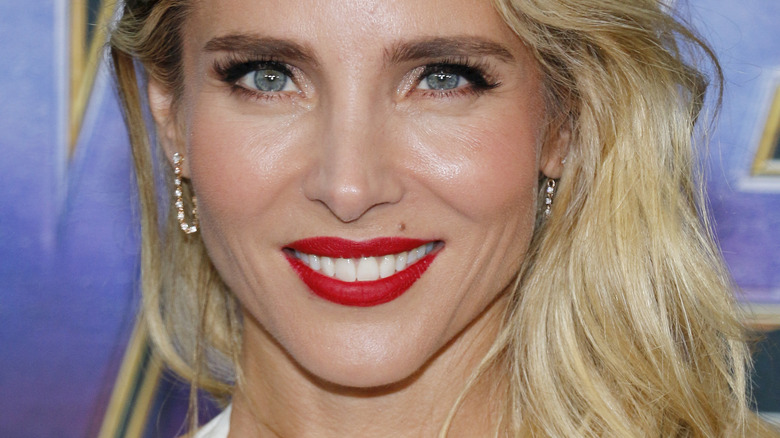 Shutterstock
Chris Hemsworth and his wife, Elsa Pataky, had a whirlwind romance. It was just under a year from the time they started dating to the time Hemsworth popped the question. The two even married spontaneously, saying their "I do's" amidst a family vacation in December 2010 (per Us Weekly). But Pataky wasn't just anybody before her life with the handsome actor. 
At that point, Pataky had over a decade of acting experience under her belt. She was born Elsa Lafuente Medianu in Madrid, Spain, to parents Cristina Medianu Pataky and José Francisco Lafuente. Her mother was a successful publicist while her father worked as a biochemist (per The Famous People). She went to CEU San Pablo University, where she studied journalism. It was while she was there that she decided to pursue acting.
Eventually, Pataky would leave school when she was cast in the Spanish television series "Al Salir de Clase." She was on the show from 1997-99, after which she moved on to movies (per Yahoo! Movies).
Elsa moved between movies and films for years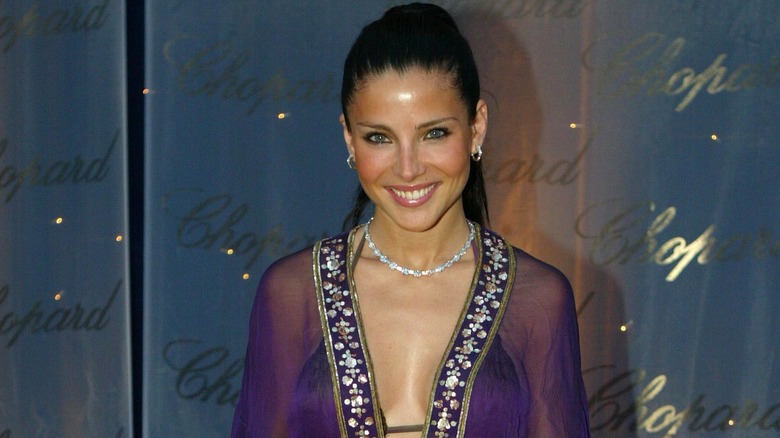 Bruno Vincent/Getty Images
Elsa Pataky enjoyed a lot of success in Spain, but she was relatively unknown in the United States. From 2000-05, she appeared in over 20 projects before getting her big crossover hit opposite Samuel L. Jackson in "Snakes on a Plane" in 2006 (per IMDb).
Four years later, so much would be changing for Pataky. In early 2010, talent agent William Ward introduced Pataky to Chris Hemsworth. They went public that September and they married by the year's end. "There was no light-bulb moment," Hemsworth told Elle (per Us Weekly). "From the first time we met, we just made sense. She's fun. She's outgoing, and she has a sense of humor and a passionate attitude toward life, which is nice to try to keep up with."
In 2011, Pataky would make her debut in "Fast 5," which opened the door to her being in "Fast & Furious 6" and "Furious 7" (per IMDb).
Elsa has taken time away from acting to be a mom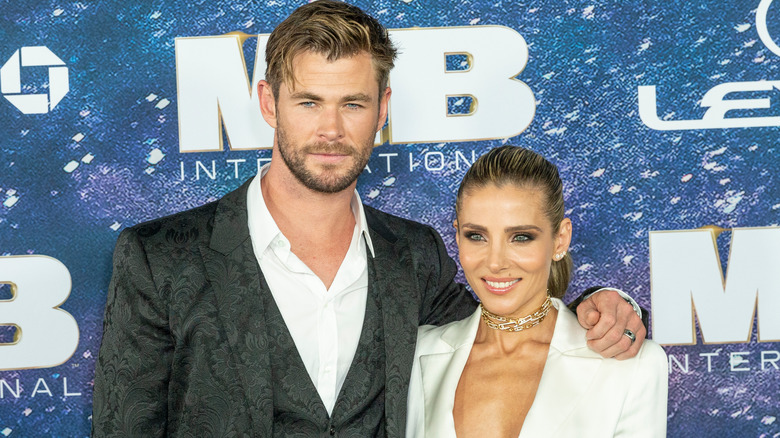 Shutterstock
Elsa Pataky continues to enjoy her acting career, but she has taken a few breaks. In 2012, she and husband Chris Hemsworth welcomed their first child, daughter India Rose. In 2014, they added twin boys Sasha and Tristan to the mix. "We did everything very quickly — I don't know how we survived as a couple. We were married and then a year after we had kids," Pataky told Vogue Australia. "It puts a lot of pressure on a marriage, but we came out good because there is a lot of love between us and we are very strong personalities but love each other so much. We make it work."
"So I think our years together have been great. Every marriage has ups and downs — it's constant work to be in a successful marriage and stay together forever. Chris' parents have been together all their lives, and that's such a beautiful thing, and their families are so close."
Things are working great for their family of four. They were recently spotted together boarding a plane in Australia as filming on "Thor: Love and Thunder" concludes (per The Daily Mail). The film is due out in 2022, surely leading to more adventures for Hemsworth, Pataky, and their beloved kids.