Chris Hemsworth's Net Worth May Surprise You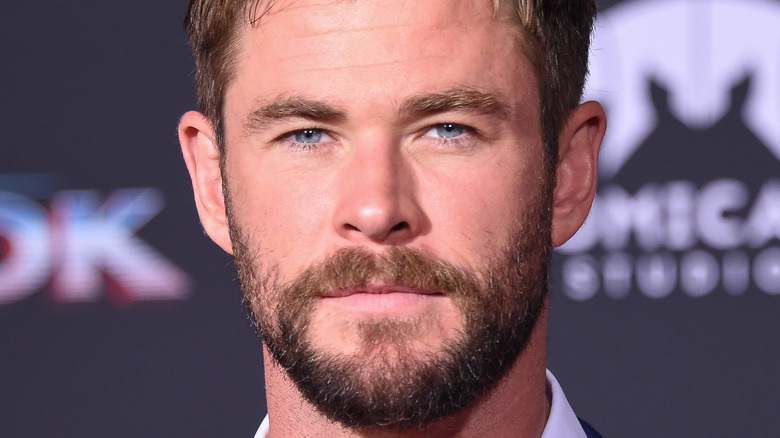 Shutterstock
Australian actor Chris Hemsworth is one of the most successful actors in Hollywood. After spending a few years working on various Australian television series, the Sydney star transitioned to working in Hollywood (via IMDb). 
His first acting job in the United States was in J.J. Abrams' "Star Trek" film. After appearing in this box office hit, Hemsworth landed a part in the thriller "A Perfect Getaway" and a leading role in the indie film "Ca$h." Keeping with that trajectory, the 30-something landed the highly coveted role of Thor in the Marvel Cinematic Universe. In 2011, Hemsworth starred in the critically acclaimed film "Thor" and instantly became a Hollywood A-lister.
The Melbourne native has continued to reprise his role as Thor Odinson over the years, appearing in some of the highest-grossing films of all time (via Entertainment Weekly). At one point "Avengers: Endgame" held the top spot, after grossing $2.797 billion dollars internationally. For portraying such a crucial character in these films, Hemsworth is paid handsomely for his work.
Chris is one of the top actors in the world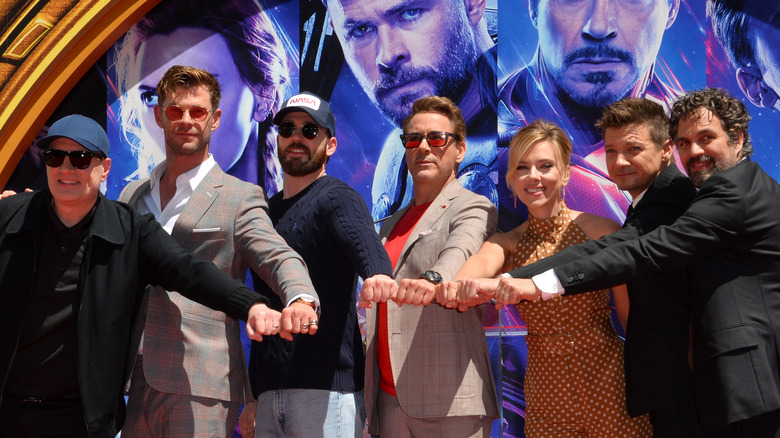 Shutterstock
For the very first "Thor" film, Chris Hemsworth was only paid $150,000 dollars (via Man of Many). However, after the massive success this film achieved, he was paid an impressive $37 million dollars to appear in the sequel "Thor: The Dark World." 
Hemsworth reportedly earned $30 million for 2017's "Thor: Ragnarok," but was also paid back-end points. Hemsworth has also played a key role in the Avengers films. His base salary for "Avengers: Infinity War" and "Avengers: Endgame" was $15 million plus a portion of the film's overall profits.
Aside from playing one of the most popular superheroes of all time, Hemsworth also launched his health and fitness app in 2019 (via Mashable). The star partners with world-renowned experts to craft a program that offers workouts, meditation-videos, and recipes that help each user achieve their fitness goals. A standard one-month subscription to the app costs $29.99 while a 12-month subscription is usually $359.88 dollars (via Centr). The app currently has a 4.6 out of 5-star rating in the Apple App Store based on over 6,000 reviews.
With this, per Celebrity Net Worth, Hemsworth is worth $130 million dollars as of 2021. However, that amount is sure to increase as he is currently slated to star in the upcoming fourth installment of the "Thor" franchise "Thor: Love and Thunder," "Furiosa," the prequel to "Mad Max: Fury Road," and a few other highly-anticipated projects (via IMDb).