Is Taylor Swift Friendly Today With Ex-Boyfriend Harry Styles?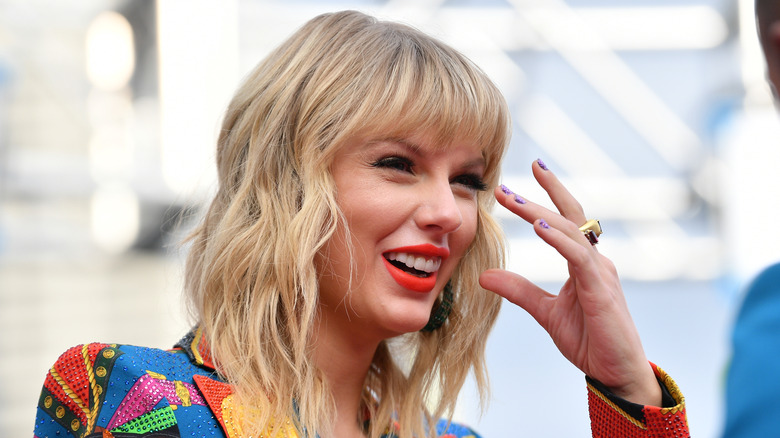 Dia Dipasupil/Getty Images
For an annoyingly long time, and despite her demonstrable success, Taylor Swift was known dismissively as the woman who wrote nothing but whiny songs about her ex-boyfriends. Although singer-songwriters have lamented past relationships in their work since time incarnate — country based an entire genre around it, in fact — Swift was unfairly criticized for excavating her personal life in her work. The pop star – who's had a stunning transformation — took aim at her critics directly, decrying their commentary as "sexist" (via TIME). Unsurprisingly, she continues to keep her relationship with Grammy winner Joe Alwyn completely under wraps. 
In the past, however, the musician has been linked to the high profile likes of Calvin Harris, John Mayer, and Joe Jonas (via Showbiz Cheat Sheet). Swift often leaves breadcrumbs for her fans about who certain tracks are about, and each of the aforementioned men could easily be linked with his own song, or even songs in certain cases. Former One Directioner Harry Styles is no different, with tracks including "Style" and "Out of the Woods" believed to be about him, regardless of their short courtship. Are the former couple on good terms now, or are those feelings still raw?
Time (and songwriting) heals all wounds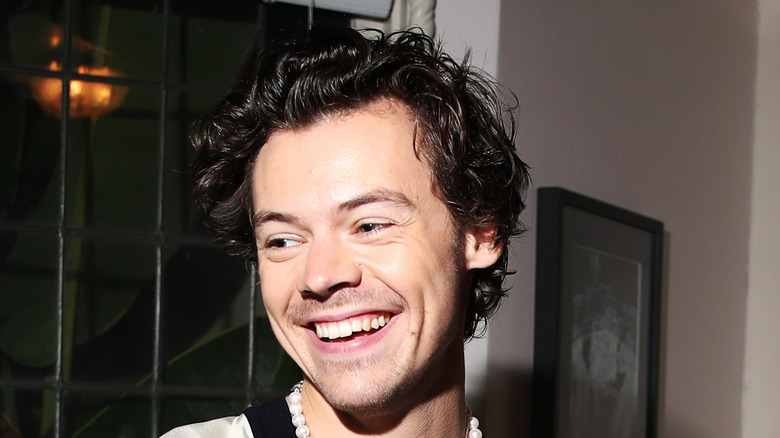 Rich Fury/Getty Images
As The Sun reported in January 2021, seven years after their "bitter" split, Taylor Swift and Harry Styles battled it out in the U.K. charts, with new albums released in quick succession. The fledgling couple were together for just three months total, between 2012 and 2013, but their relationship seemingly provided plenty of fodder for Swift's songs, with the pop star revealing "Out of the Woods" was about "a relationship living day by day, wondering where it was going, if it was going to go anywhere." Styles shot back with a lyric about an ex who used him as "someone to write your break-up songs about" in One Direction's "Perfect." However, on being his ex's inspiration, the "Dunkirk" star described it as "flattering" and rated Swift as a "great songwriter."
Fans suggested a track off "Evermore," called "Closure," was also about Styles due to a reference to a former lover "reaching across the sea" to apologize, but Swift has made it clear the album, alongside predecessor "Folklore," is less autobiographical than previous efforts. The exes memorably crossed paths at the 2021 Grammy Awards and were evidently friendly with each other (via YouTube), with a source confirming to Entertainment Tonight that they "have been cordial and fine for a while now." The insider noted that both Swift and Styles have "really matured since they dated and respect each other's careers." Evidently, both parties have moved on and can comfortably support each other as a result.