Inside Blake Shelton's Life In LA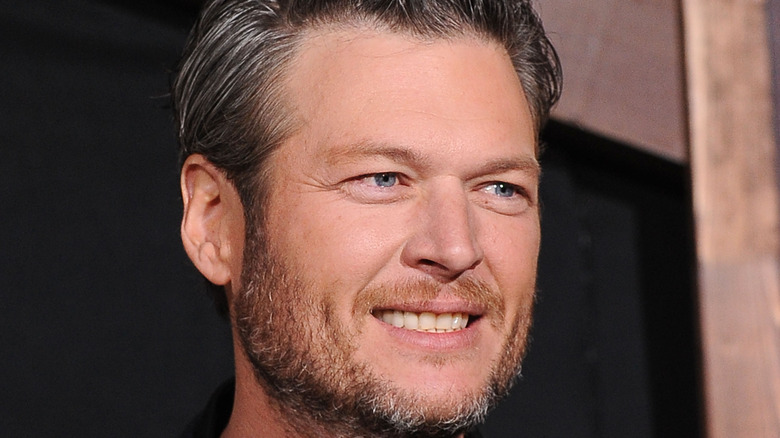 Shutterstock
Blake Shelton has made no secret about the fact that he's a country boy. The "God's Country" singer hails from Oklahoma, and stills calls the Sooner State home. Despite his gig on "The Voice" and his California native fiancée Gwen Stefani, which frequently keep him in Los Angeles, Shelton still owns a large ranch in Oklahoma where he and Stefani spend plenty of time. Cheat Sheet reports that the 1300-acre home is located near Tishomingo, and has become an important place to the couple. The couple quarantined at the ranch during the 2020 COVID-19 lockdown, and Shelton even popped the question at the estate, per Today.
In addition to his ranch, Shelton also owns a home on Lake Texoma in Oklahoma, which is located about an hour away from his main estate. According to Outsider, Stefani has previously gushed over the time spent in Oklahoma with her future husband. "It's pretty magic, I have to say. I had no idea myself that it was such an amazing place, but it kind of feels like you go into a portal, and you're like all of the sudden in nature, and I get to be like face to face with Blake Shelton every day. You should see those eyes under the Oklahoma stars," Stefani said, swooning over her beau. 
However much the couple may love being in Oklahoma, though, they seem to spend the majority of their time in L.A, where they live and work many months out of the year.
Blake feels like 'a slug' in California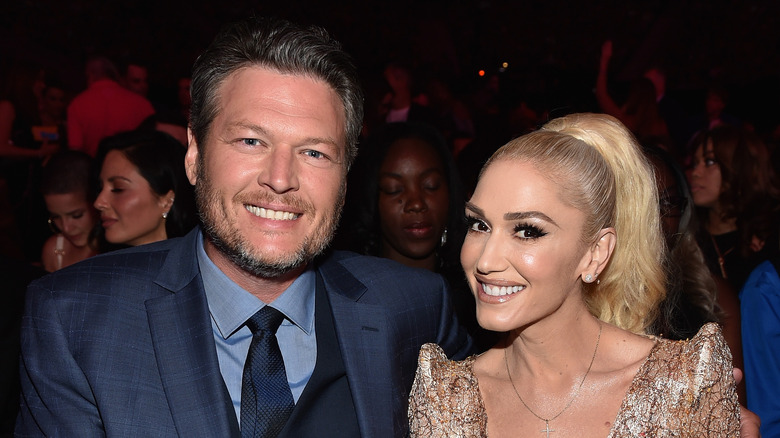 John Shearer/bbma2017/Getty Images
Blake Shelton may find himself in California often, but it seems that his heart is in the country. The "Austin" singer recently spoke to Zane Lowe on Apple Music 1, and revealed what life is like for him while he's in Los Angeles with Gwen Stefani and appearing as a coach on "The Voice" (via People). Shelton says that "The Voice" did "take over" his life in a sense. "I always just feel like, hey, look, if I go somewhere, then it must mean that I'm ready to high-five some people when I get out there ... It took away the public side of my life and pushed me into it," he said. "But you know what, I'm weird anyway. I live out in the middle of nowhere in Oklahoma. And I mean, I am in L.A. half the time, but I'm pretty much a slug here. I live off of Gwen here and I just hide in the house so I got it pretty good," the singer joked.
During the interview, Shelton also revealed that he and Stefani also work together in California, but that he is still star-struck when his fiance opens her mouth to sing. "I'm still more in blown away fan shocked mode when I actually work with her," he said. 
Despite currently living in L.A., the couple are reportedly planning to hold their wedding ceremony in Oklahoma (via Hello!), as it holds a special place in their hearts.