What The Name Lilibet May Reveal About Harry And The Queen's Relationship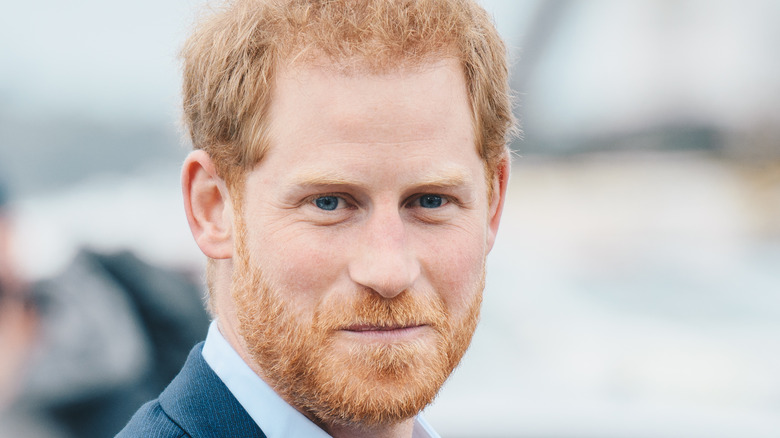 Shutterstock
After months of anticipation, royal baby Lilibet Diana Mountbatten-Windsor finally joined the world on June 4th at Santa Barbara Cottage Hospital in California (via Elle). The royal baby was born at 11:40 a.m. and weighed 7 lbs., 11 oz. The Duke and Duchess of Sussex announced their first daughter's birth just two days after her arrival. Their official statement was met with congratulations from members of the royal family and revealed that Lili's middle name, Diana, was chosen in honor of her late maternal great-grandmother, The Princess of Wales.
The pair also revealed that Prince Harry's grandmother inspired the infant's first name as well. Their statement explained, "Lili is named after her great-grandmother, Her Majesty The Queen, whose family nickname is Lilibet." The couple's decision to honor the queen indicates that the Prince and Meghan Markle remain in good standing with her royal majesty despite their recent decision to step away from their official duties and their bombshell interview with Oprah Winfrey.
The queen has always had a strong connection with Prince Harry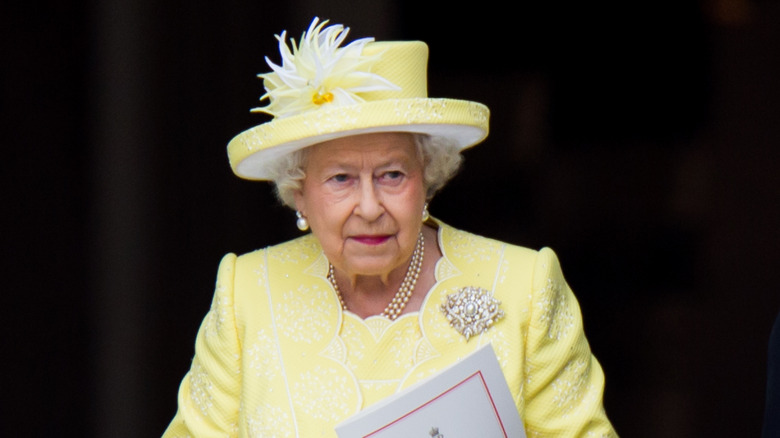 Shutterstock
Ever since Prince Harry's mother, Princess Diana, died in 1997, the queen has acted like a stepmother for both Harry and Prince William. Royal historian, Robert Lacey, told People, "We have all focused on her coaching of William as the future King, but we are realizing now the importance of the emotional bonds that she's been able to establish with Harry and their ability to talk to each other directly. That affection remains."
A spokesperson for the couple also revealed to People that the Duke and Duchess of Sussex informed the queen that they hoped to name their daughter in her honor and that they would not have used the name if she wasn't supportive. The publication also reports that the queen was one of the first people to meet Lili. Upon returning to their home in Montecito, California, the pair video called the queen.
Though Lili is too young to form a relationship with the woman her name honors, she will certainly grow to understand as she ages. Lacey told People, "To be compared to the Queen, the most successful female monarch in British history, is a great weight. It will be one of the first things that will be explained to her when she's old enough."