Melissa Barrera: Here's How Much The In The Heights Star Is Really Worth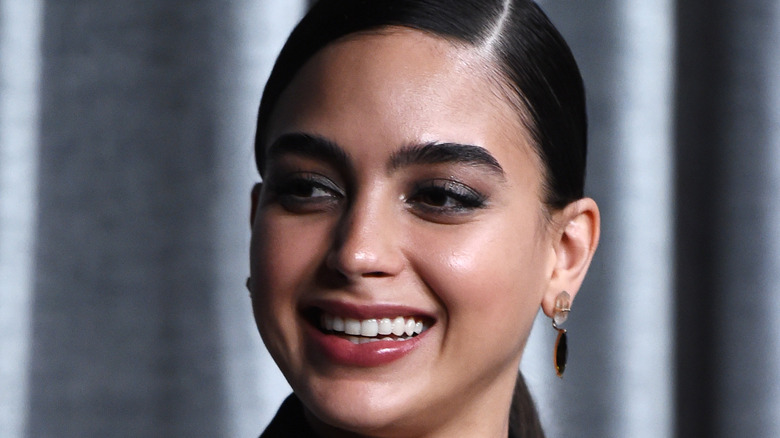 Amanda Edwards/Getty Images
Melissa Barrera, the fledgling star of in "In the Heights" which debuts on June 21, is still reveling in the experience of being in a Lin Manuel Miranda musical-turned-film, starring Anthony Ramos. On Wednesday, she posted a photo of herself posing with family and friends under a promotional ad for the movie. "Heart so full," she wrote in the caption. Indeed, Barrera has many reasons to be happy for the "In the Heights" release. The 30-year-old actor was labeled a rising star by Glamour.
Barrera was also incredibly excited to appear in a film that she says beautifully represents the Latinx community in all of its diversity. "You see a lot of these moments very clear in the film where a character is about to give up and they have someone else come and lift them out of the slump they find themselves in," she told Variety. "And that is a beautiful message because that is the essence of Latinidad. That is who we are." While most Americans will now know Barrera for her part in "In the Heights," the actor built quite a career in telenovelas. 
How Melissa Barrera grew her net worth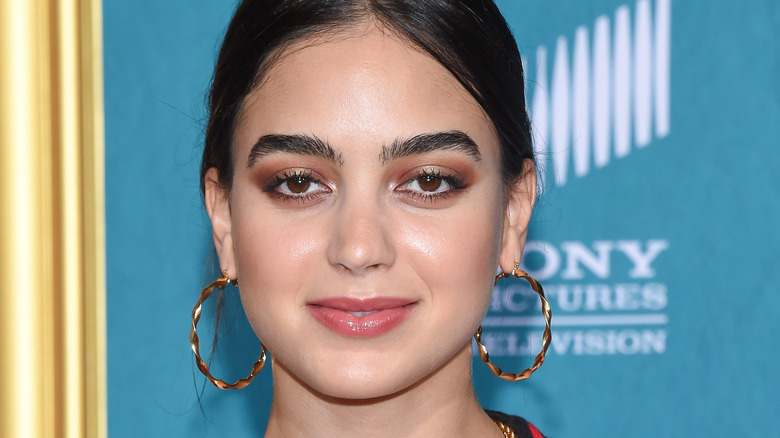 Shutterstock
Melissa Barrera grew up in Monterrey, Nueva León, Mexico, with her three younger sisters (via Uinterview). At a young age, she found her passion for theater and appeared in several school plays, including "Romeo y Julieta" as Julieta. Barrera graduated from high school in 2009 and was accepted to NYU Tisch School of the Arts, where she acted in a number of shows. 
After just two years of college, however, Barrera decided to pursue her acting career full-time after she was cast in the Mexican reality show, "La Academia." From there, Barrera's telenovela career took off. As noted by IMDb, She played a lead role in the TV series "Siempre Tuya Acapulco" in 2014, and in 2015, she played Mía González in the series "Tanto Amor." Barrera also dove into the music industry when she joined the Latin pop duet "Melissa y Sebastian" in 2013, via Uinterview.
Throughout her artistic career, Barrera showcased the skills she would need to land a role in "In the Heights." The movie-musical also created other opportunities for the actor, who will soon appear in "Drama," an upcoming six-episode Netflix series, per The Hollywood Reporter. With her combined earnings from her TV and film appearances and her music, Barrera grew her net worth to $2 million, via Wealthy Spy.