Rick Sykes's Net Worth: The Marrying Millions Star Makes More Than You Think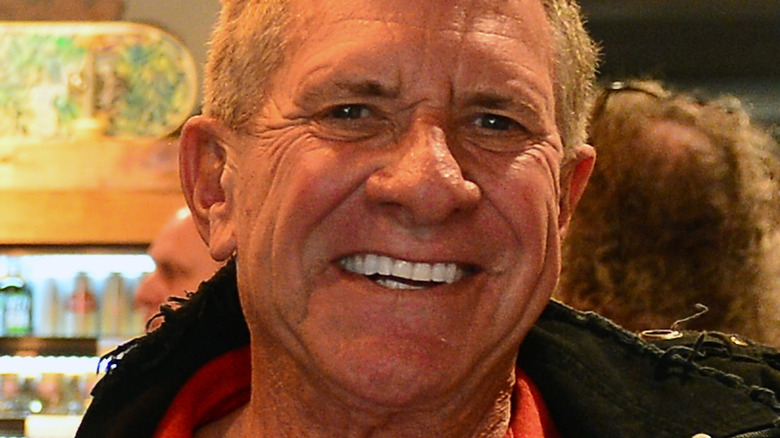 Johnny Louis/Getty Images
Rick Sykes is a cast member on the Lifetime series "Marrying Millions." Appearing on Season 2 of the show alongside his fiance, Erica Moser, Sykes is the millionaire of the couple, referring to himself as a media personality and yacht owner. Moser also works as a licensed realtor and entrepreneur, but it's clear that Sykes is the one bankrolling the pair (via Distractify).
Sykes and Moser appeared on the show engaged and in love, but their love story ultimately ended in failure. According to Soap Dirt, Moser called off the wedding the morning of, telling Sykes she couldn't go through with the nuptials knowing her family did not approve. After Moser broke the news, Sykes became angry and said unkind words to Moser that she still cannot seem to get past.
Before this incident, though, we saw a couple in love and got a glimpse of Moser picking out her wedding dress. Season 2 ended in a cliffhanger, leaving fans wondering if they went through with their nuptials (which we now know, they did not). But as fans wondered about the couple's fate, they also wondered how much Sykes is actually worth.
Sykes is a multi-millionaire
While it is clear that Sykes has money, his actual net worth was unknown for some time. According to ShowBiz Cheat Sheet, Sykes once told fans that he had no idea how much he was worth, but from his multiple assets — he has 5 Porches, a Harley Davidson, and is often seen flying on private jets — it's obvious that he has a high net worth.
Recently, Distractify attempted to inventory those assets and estimated his net worth to be about $10 million. Most of that money has been earned through his family's successful jewelry business (via Cheat Sheet) but the rest of his riches are somewhat unknown, as Sykes remains mostly private about his professional life.
Currently, he lives in Miami on his yacht, and hopes to get Moser, who is 45 years younger than him, back. Fans will have to tune in to see if the couple reconciles or if they go their separate ways.