Drew Lachey's Net Worth May Surprise You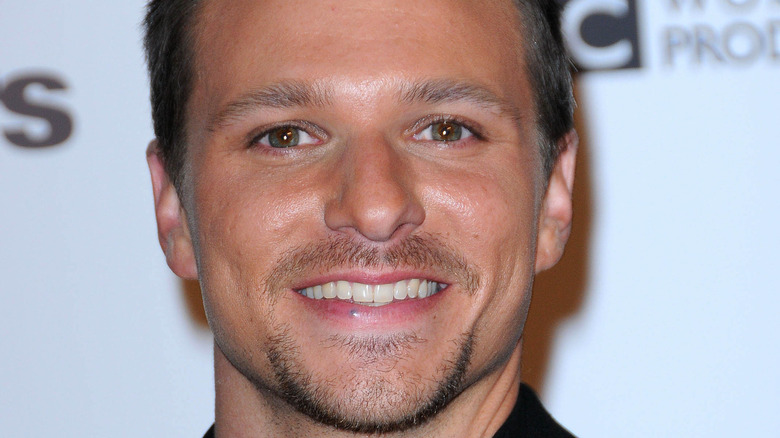 Shutterstock
Drew Lachey may be known for being a member of the popular boy band, 98 Degrees, alongside his older brother Nick Lachey, however, he's actually got quite an impressive resume of his own.
On top releasing multiple studio albums – including two holiday albums "This Is Christmas" and "Let It Snow" with 98 Degrees (via Discogs) – Drew has been a staple on the hit reality competition show "Dancing with the Stars" ever since he won Season 2 with dance partner Cheryl Burke in 2006 (via ScreenRant), and has appeared on a whopping 43 episodes of the show as a contestant, guest host, and guest judge, and even competed on the show's "All-Star" season in 2012 (via IMDb).
In addition to his success on "DWTS," Drew has also appeared on multiple reality shows, including the infamous MTV show, "Newlyweds: Nick & Jessica," which ran from 2003 to 2005 and starred brother Nick and now ex-wife, Jessica Simpson. Drew has also made appearances on "Hollywood Squares," "Jeopardy!" "Dance War: Bruno vs. Carrie Ann," "Hell's Kitchen," and starred in one season of "Lachey's Bar" alongside Nick. The show followed the brothers as they navigated owning a sports bar in Cincinnati, Ohio and also gave a behind-the-scenes look at their family lives; sadly, Lachey's Bar closed its doors for good in 2018.  
Drew's net worth is actually pretty impressive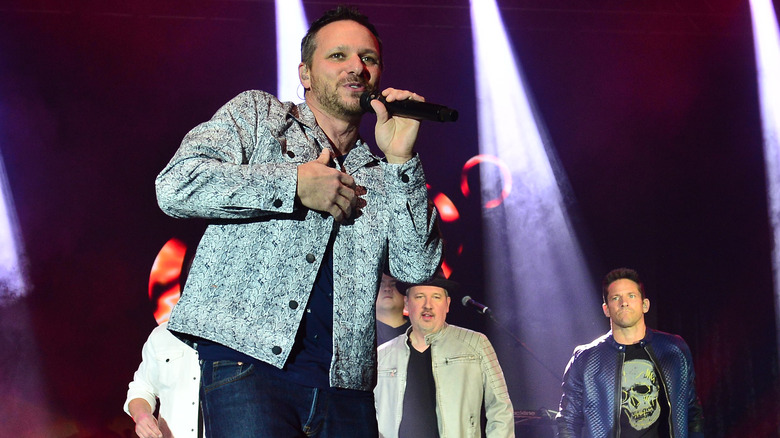 Johnny Louis/Getty Images
According to Celebrity Net Worth, Drew Lachey is worth around $4 million, thanks to his success as an artist and his success on "Dancing with the Stars." In fact, Drew being the winner of Season 2 of "DWTS" (and from what it sounds like, the better dancer in the family) is one of the reasons his brother, Nick Lachey, was apprehensive about doing the show in 2017. 
"Dancing is not his go-to," he said of Nick (via Billboard). "For him to put himself out there and go and do something that challenges him and you know frankly frightened him a little bit, I'm proud of him for kind of going out there and putting himself out there, exposing himself."
Celebrity Net Worth also reports that Drew has appeared on Broadway multiple times, which likely contributes to his overall wealth. He is also a faculty member at Lachey Arts, a "non-profit organization focused on using the arts to build a diverse community of young artists" that's located in his native city of Cincinnati, Ohio, where (judging from his Instagram), he, his wife Lea, and their two children currently reside.