Fans Are Fuming Over Taylor Swift's CMT Awards Win. Here's Why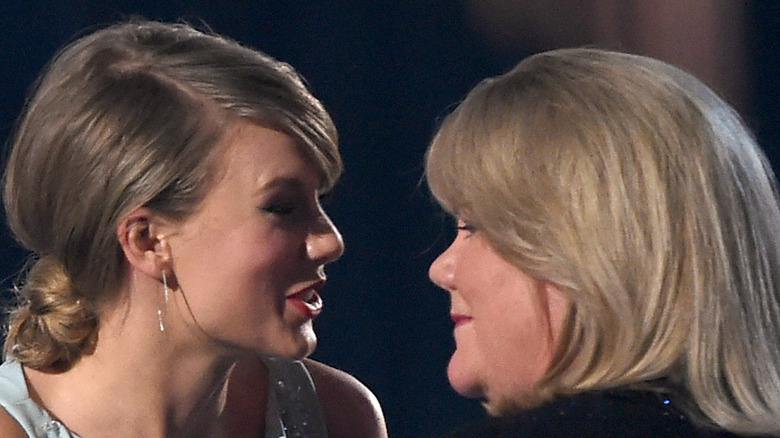 Ethan Miller/Getty Images
A business decision involving rights and royalties made without her consent forced Taylor Swift to re-record her first six albums (via The Guardian). And while it may have sounded like hardship to many of us, the effort paid off, with one of the tracks, "The Best Day," walking away with the award for Best Family Feature at the 2021 CMT Music Awards (via Billboard).
It was a bittersweet win for Taylor Swift, because the song was written for her mother and was part of the original 2008 album "Fearless." The song has since been re-released as "The Best Day (Taylor's Version)," and the music video shows various personal clips showing the singer and her family during special moments, from family vacations to holiday celebrations (via CMT). After her win was announced, Swift took to social media to share a video of the win with just four words: "I LOVE YOU MOM" (via Twitter).
Country fans saw red over Taylor Swift's CMT win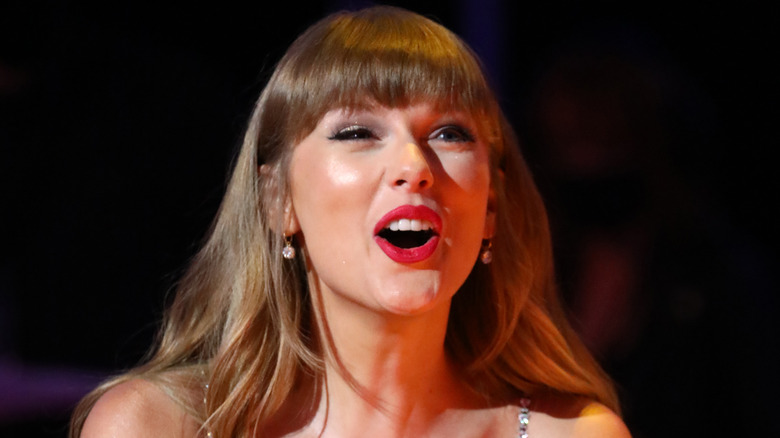 Jmenternational/Getty Images
While a good number of netizens were moved by her shoutout, other social media users didn't seem too impressed, taking issue with the fact that Taylor Swift is currently seen as a pop music performer, not a country artist.
"This has to be a joke! Taylor is a pop star and made it known she was proud to be leaving! But go ahead, give her award. Perfect indication of how tonight's show is gonna be!" ranted one Twitter user. 
"I am tired of seeing her. She is not country. She is only country when she wants to be. The REAL TRUE CONTRY ARTISTS WERE ROBBED!" vented another irate country music fan. 
Loyal fans took pains to point out that Swift had returned to her roots with "The Best Day (Taylor's Version)," by tweeting: "Just because she creates music from different genres doesn't mean any one of them isn't 'real'... 2008 'Fearless' was a country album and the 2021 'Fearless (Taylor's Version)' is STILL a country album." 
Then there was the completely fair point raised by a fan who wrote: "She's an artist. She can make alternative, pop, urban, and country songs. It's called being versatile."