The Real Reason Fans Were Seeing Red Over The CMT Awards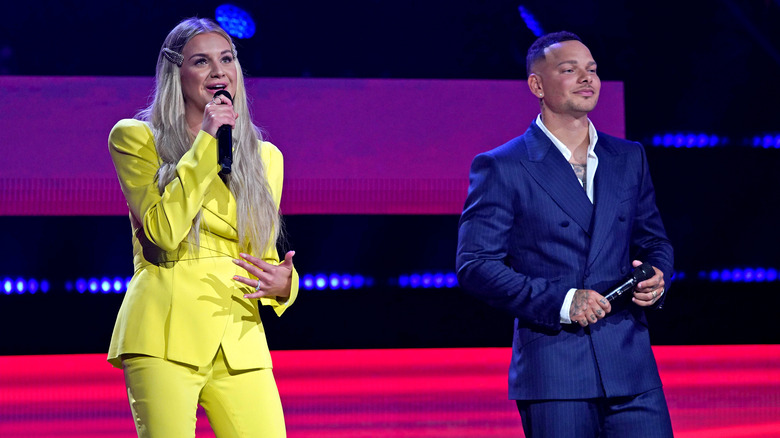 Erika Goldring/Getty Images
It's that time again: the biggest names on the country music scene have put on their best gowns and nicest boots to celebrate musical excellence within their genre. Tonight's show is the Country Music Television awards, which uniquely boasts being the only awards to be voted on entirely by fans. Hosted by first-timers Kelsea Ballerini and Kane Brown, the two were slated to introduce a "revitalized energy" to this big night in country music (via Parade). But unfortunately for the fresh-faced hosts — as well as everyone who tuned in to watch the CMT awards — fans are feeling pretty disappointed by how the show turned out.
Initial disappointment set in when fans learned that country superstars Maren Morris and Gabby Barrett had decided to opt out of performing at the award show, citing scheduling conflicts and personal reasons (via People). As fans learned of more celebs who wouldn't be showing up — and even more who weren't nominated for a thing — the disappointment continued. One Twitter user wrote, "Not watching, No Blake Shelton, No Keith Urban, No Marren Morris its all the same nominations same winners same rigged snub the real talent show."
Some fans turned off their TVs during the show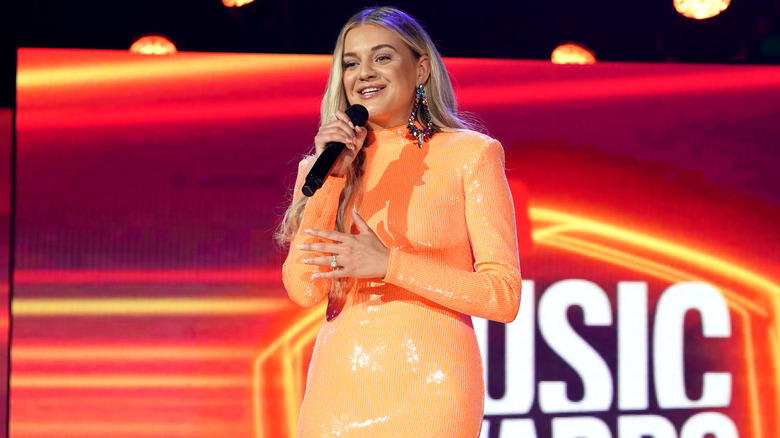 Erika Goldring/Getty Images
While disagreeing with nominations and absence of fan favorites are some of the usual suspects of disliking award shows, this year's CMT awards garnered hate for a few very unique reasons. This year, attendees of the show were asked to wear orange in support of gun control, as well as to "support National Gun Violence Awareness Day and to call attention to the more than 100 lives that are lost every day to gun violence" (via The Independent). But fans tuning in were unhappy to find the show taking an unexpected political route, with social media users tweeting colorful upsets. One Twitter user wrote, "You just lost 75% of your viewers," while another complained, "I changed the channel," per the Los Angeles Times.
Whatever the reasons for disliking the show might have been, one user tweeted a simple yet poignant statement that echoed the sentiments of many, saying, "quite possibly the WORST award show i've ever witnessed."