Here's What Nick Jonas' Tattoos Really Mean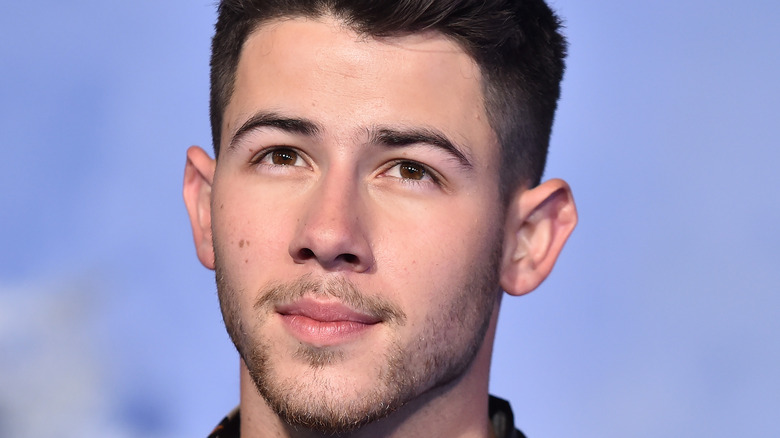 Shutterstock
When you think of tattooed musicians, Nick Jonas may not be the first name to come in mind. Still, the title fits the 28-year-old Jonas brother, who has a few select pieces of ink. He's nowhere near brother Joe Jonas' 20+ pieces of ink, but he's got a modest collection. Nick has but four tattoos, but they're all deeply meaningful to him.
Jonas got his very first tattoo in October 2012. On his forearm, it says "mercy" with an infinity symbol coming out of the Y. He revealed the tattoo on Instagram, with the caption "Mercy forever". It makes sense for someone who has put his faith at the forefront of his life. The tattoo was inspired by Psalm 136 from the Bible which means, God's mercy endures forever (viaBody Art Guru).
It wasn't his last faith-based tattoo either. In August 2013, Jonas got his second tattoo celebrating his faith in God.
Nick got this symbolic tattoo in the summer of 2013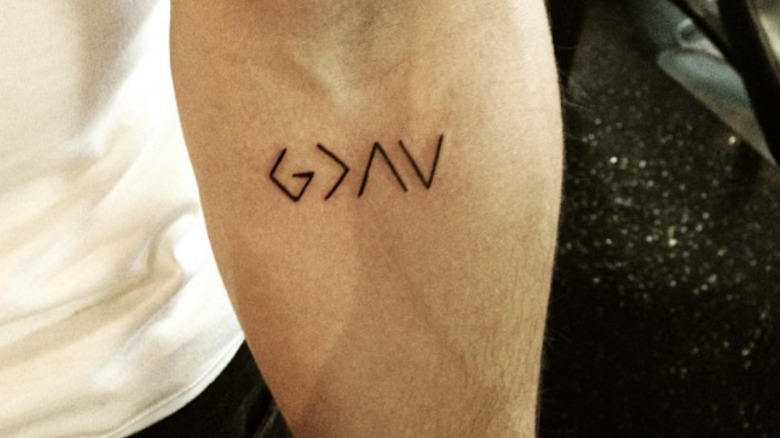 Nick Jonas' second tattoo, which he debuted in August 2013, has a letter G written in a geometric style, followed by an arrow pointing right, an arrow pointing up, and an arrow pointing down (via Body Art Guru). "God is greater than the highs and lows," he captioned the photo on Instagram.
The second most important thing after faith to the Jonas family is family itself. That explains Jonas' third tattoo, which he got as a matching piece with brother Joe Jonas. The two got arrows that, when photographed, point at one another (via Body Art Guru). Though they didn't explain the significance of the tattoos, arrow tattoos have recently become popular because of their depth of meaning. Surely, it's something that's really special to them both. 
Speaking of special, Jonas recently added another special tattoo that he got matching with an even more special someone.
Nick and wife Priyanka Chopra got matching tattoos for a special occasion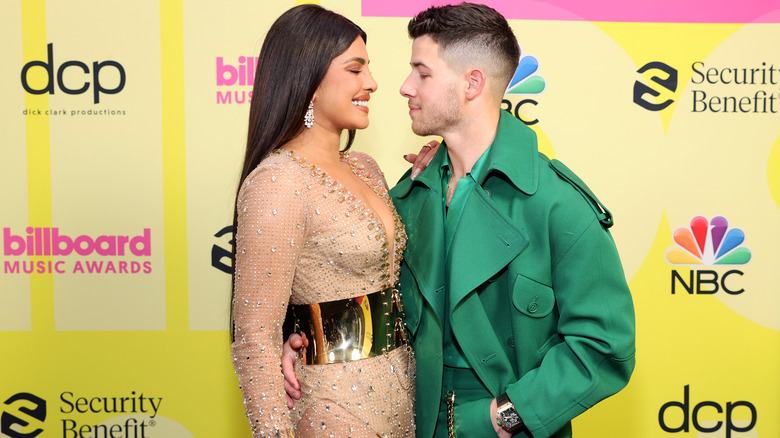 Rich Fury/Getty Images
Nick Jonas and his wife also have matching tattoos. The two got married on December 1, 2018 in a weekend-long celebration of their love, families, and cultures (per Brides). There would be two additional celebrations later in the month as the two continued to share their newlywed bliss.
Priyanka Chopra revealed that she and her hubby share matching ink in a March 2021 interview with Elle. "When we got engaged, Nick told me I checked all his boxes," Chopra revealed. "So on the one-year anniversary of our engagement, we got matching tattoos to celebrate that: mine behind my ears, his on his arm – it's a check on one side and a box on the other." 
The sweet, sentimental piece fits together wonderfully with Jonas' other tattoos. He takes his ink seriously and only honors what matters most to him. Now, that's his faith, his family, and his wife.