Friend Of Meghan And Harry Reveals How The Couple Are Feeling After The Birth Of Lilibet Diana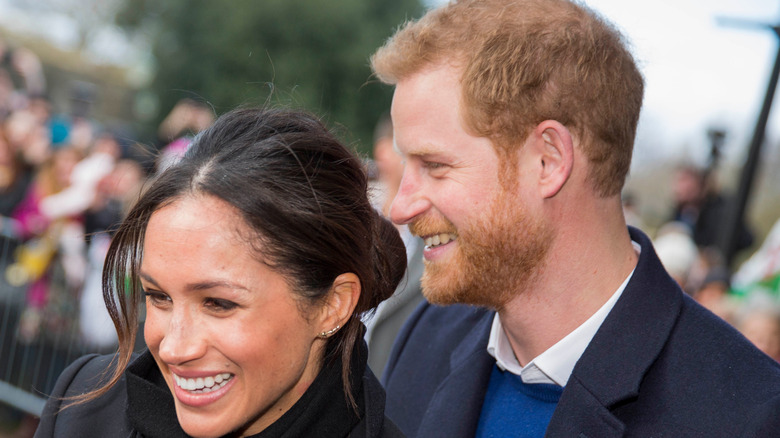 Shutterstock
Becoming new parents of a baby can be stressful and exhausting to any couple. Becoming new parents when in the public literally follows your every move is even more so, but that doesn't mean the experience doesn't come with joy. For Prince Harry and wife, Meghan Markle, having Lilibet Diana in their lives is exactly what they needed after a tumultuous two years leaving their royal family duties behind and finding a home in Southern California.
"They're so happy," a friend of the couple told People. "This baby solidifies that they are creating roots here in the States. It's like a clean slate — almost like a new beginning."
Indeed, the birth of Lilibet Diana came with much anticipation and planning. Despite Harry's Apple TV+ debut with his docuseries, "The Me You Can't See," getting headlines (via Variety) and throwing them into the public's eye once again, the friend said Meghan was "in good spirits and absolutely glowing."
A new home and new baby complete Meghan and Harry's little family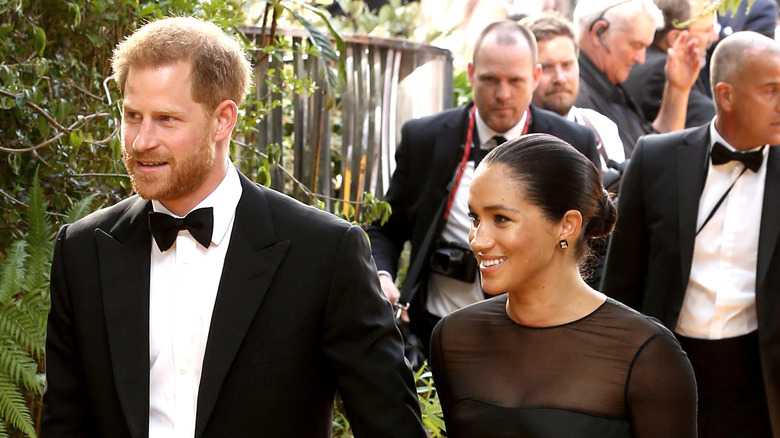 Shutterstock
Prince Harry and Meghan Markle made headlines in early 2020 when they chose to leave England with their baby son Archie, first settling in Canada and then finally in Montecito, California, where they bought their first true home together, according to the Los Angeles Times.
There was heartache along the way when Meghan miscarried a child in the summer of 2020, but a friend told People that the couple just took things "one day at a time." A year later, the Duke and Duchess of Sussex finally have their second baby and have settled into California life and their nine-bedroom mansion nicely.
"They spend a lot of time at home with Archie but have also managed to get a few date nights in as well," the friend told People. "This feels like their first proper home together, because they were able to find a house that they both love. It's nice to see them enjoy life."