Oasis' Noel Gallagher Reveals What He Really Thinks Of Prince Harry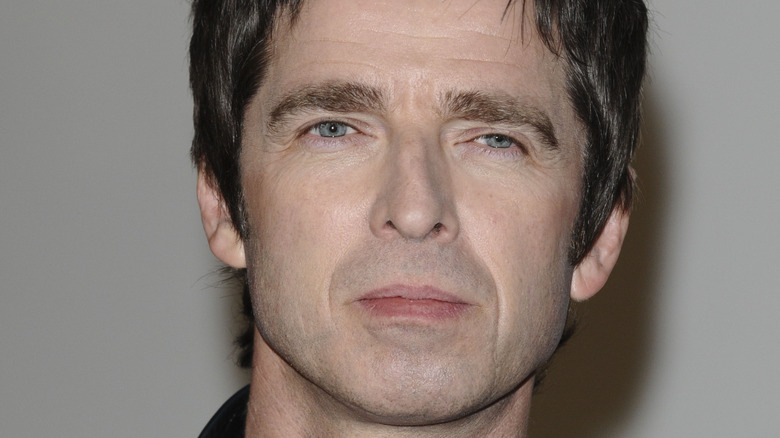 Shutterstock
Oasis member Noel Gallagher has quite a few choice words for Prince Harry. In an expletive-filled interview with The Sun, Gallagher, who has recently been promoting his solo project, "High Flying Birds," called Prince Harry a "woke snowflake" for the time he spent criticizing his family openly in the press and beyond. "'Prince William. I feel that f*****g lad's pain. He's got a ... younger brother shooting his ... mouth off with s*** that is just so unnecessary. I'd like to think I was always the William," Gallagher told The Sun. 
Gallagher is likely referencing the comments that Prince Harry made while appearing on the television special with Oprah Winfrey in March of 2021, in which he called out his family for alleged racist statements and not supporting wife Meghan Markle as she struggled with suicidal thoughts, per Daily Mail. Prince Harry also sparked further backlash when he produced and appeared in the Apple TV+ series "The Me You Can't See." On the special, Prince Harry spoke about the neglect that he faced at the hands of his family. In the months following Prince Harry's tell-all interviews, his relationship with his brother, Prince William, has suffered. The Oasis member and United Kingdom native slammed Prince Harry for speaking out about his family. "Prince Harry is coming across like a typical f*****g woke snowflake," Gallagher told The Sun. "Just don't ... [dis] your family because there's no need for it."
Noel Gallagher also has a strained relationship with his brother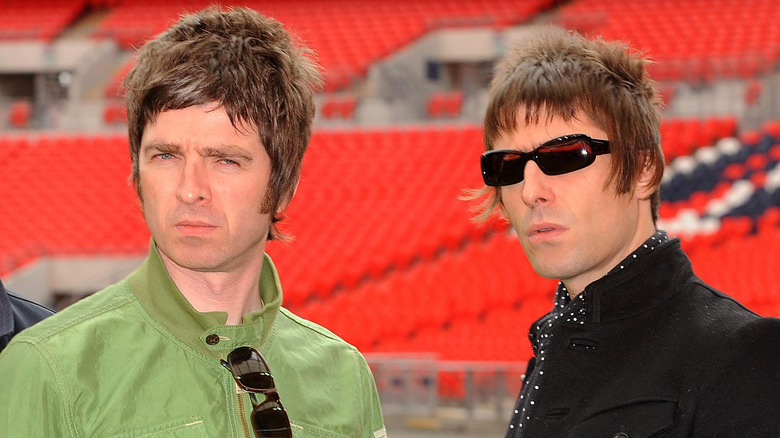 Samir Hussein/Getty Images
While promoting his new solo project to the press, Oasis' Noel Gallagher claims that he has received more questions about Prince Harry than about his own career. "It's funny though, doing promo for this, it's funny how they obsess about it around the world," Gallagher told The Sun. 
Gallagher is fairly familiar with family feuds, as he has been in one with his own brother for decades. Since Gallagher formed Oasis alongside his brother, Liam Gallagher, in the early 1990s, the pair have made headlines numerous times for their disagreements on and off the stage. These altercations sometimes even became physical, per The Mirror. The brothers seemed to end their decades-long feud in January when Liam, who had been outspoken about his negative feelings toward his brother, tweeted, "HNY Noel love you long time 2021 is our year c'mon you know LG x," possibly hinting at a future Oasis reunion, per The Sun.
Here's hoping that the bond of brotherhood can bring both sets of brothers together once again.