Prince Harry Reveals His Family's Response To His Mental Health Struggles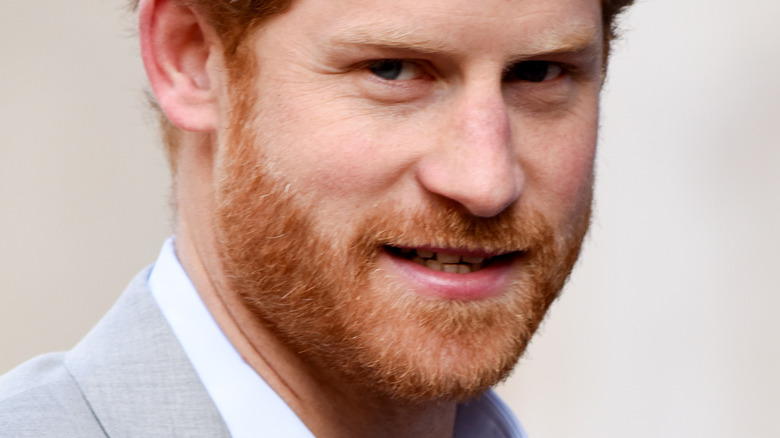 Shutterstock
In one of his most candid and vulnerable interviews to date, Prince Harry is sharing more — much more — about the mental health struggles he endured for years. As detailed in People, the Duke of Sussex does some serious soul-baring in "The Me You Can't See," the docuseries he created with Oprah. (It will be available for streaming starting May 20 on Apple TV+.)  He appears in two episodes of the series to discuss his own long journey to healing. Harry reveals that the loss of his mother, Princess Diana, was intensely painful, but he felt pressure from his family to keep his grief to himself. "If people said, 'How are you?' I'd be like, 'fine.' Never happy. Never sad, just fine," he says. "Fine was the easy answer. But I was all over the place mentally."
Though the prince tried his best to "play the game" and maintain a stiff upper lip, he suffered from severe anxiety and panic attacks as a young man. He was so desperate to block out his emotions that he made some questionable choices: "I was willing to drink, I was willing to take drugs, I was willing to try and do the things that made me feel less like I was feeling." The one place where he felt some sense of normalcy was in the British Army, where he served for 10 years and served two tours in Afghanistan and eventually became a captain (via the Royal Family's website).
Harry felt 'total neglect' from his family when he needed them most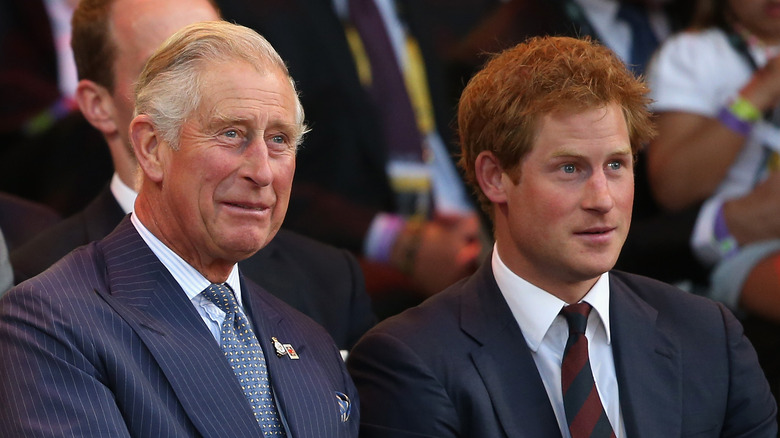 Chris Jackson/Getty Images
Critics have accused Meghan Markle of driving a wedge between Harry and his family, but he asserts that his wife actually put him on the road to recovery. "[I]t was meeting and being with Meghan, I knew that if I didn't do therapy and fix myself, that I was going to lose this woman who I could see spending the rest of my life with," he says in the series. A therapist helped him begin to process the grief that he'd never been allowed to express.
But the prince's mental health — along with Meghan's — faltered again under constant media attacks. At a time when he needed support most, Harry says he was snubbed: "I thought my family would help, but every single ask, request, warning, whatever ... just got met with total silence, total neglect." After four years of trying to uphold their royal duties under these stressful conditions, the Sussexes made the difficult decision to seek a more peaceful life in California. 
Harry's ultimate goal is to give his children a happy and stable life. His own father, Prince Charles, had a less-than-blissful childhood, and he used to tell his sons that they could expect the same. Prince Harry wants to break that cycle. "If you suffered, do everything you can to make sure that whatever negative experiences that you had, that you can make it right for your kids," he says in the docuseries. "We chose to put our mental health first. That's what we're doing. And that's what we will continue to do."