Do Jennifer Lopez And Ben Affleck Have A Plan To Stop The Media From Breaking Them Up?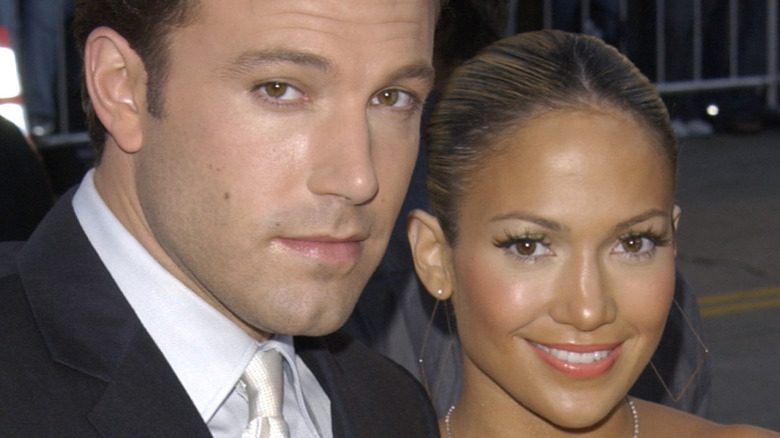 Shutterstock
Jennifer Lopez and Ben Affleck's relationship appears to be getting stronger by the day. The couple, who originally dated back in 2002-2004, have reignited their romance, as well as interest in their personal lives. Since being linked to one another in late April, Affleck and Lopez have been spotted hitting the town for romantic dinners, vacationing in Montana, spending time together in Miami, and even working out together at the gym (via Marie Claire). Things are getting so serious between them that Lopez has reportedly decided to move out of Miami and head back to Los Angeles so that she can be closer to the "Batman" star, per People Magazine.
Sources tell the outlet that Lopez "is incredibly happy" about reuniting with Affleck. "They are both acting very comfortable in their relationship," the insider dished. The informant also revealed that the happy couple has been busy "discussing their summer plans" and are hoping to "spend as much time together as possible" in the next few months. "They also want to take a trip," the source added.
Of course, with their newly rekindled romance comes the media attention. During the pair's first go at a relationship, the paparazzi hounded them, which caused major problems (via Insider). However, this time around they reportedly have a plan to deal with the media.
Ben and Jen are ready to take on the paparazzi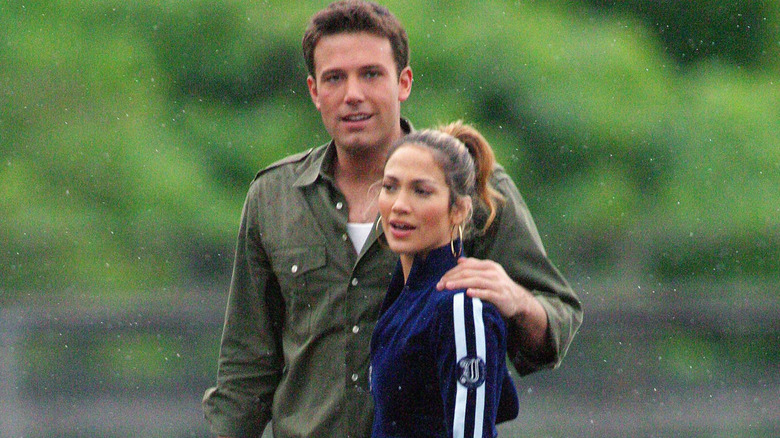 Jeff Vinnick/Getty Images
According to Page Six, Jennifer Lopez and Ben Affleck are determined to make their relationship work this time. The couple has allegedly been working on ways to deal with the issues that hindered their romance the first time around, including the constant media attention. Sources tell the outlet that the pair have been preparing for what is sure to be a summer filled with paparazzi as they continue to show up in public together. Since the paparazzi were a huge reason that the pair split in the early 2000s, it makes sense for them to talk about that aspect of their relationship before things get too serious between them.
An insider claims that Lopez has reminded Affleck about their previous troubles with the media and that they know what they're in for when it comes to the photographers and tabloids. "Ben and J.Lo had a discussion about paparazzi. J.Lo warned him they would be followed by paparazzi again, and he knew and understood," the insider revealed, adding that while Affleck is a very private person, he has an "it is what it is" attitude about the media attention surrounding his reunion with Lopez. It appears that all eyes will be on the couple known as "Bennifer" this summer as they look to make their romance more public and spend plenty of time together in California.