Here's Where You Know Actor Pete Hulne From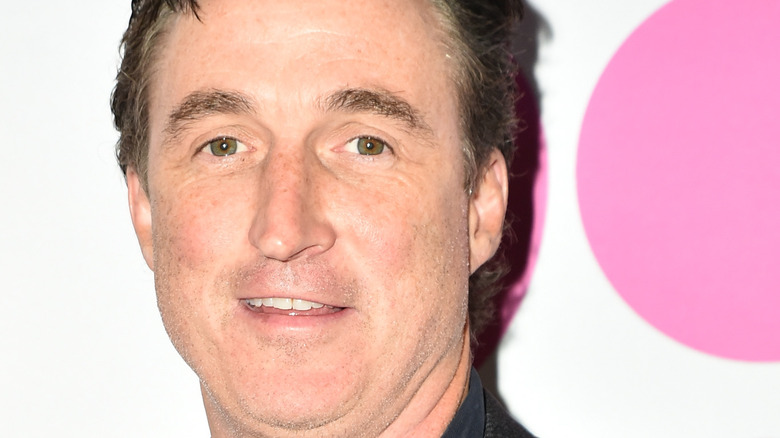 Brandon Williams/Getty Images
Among the most popular improv teams to come out of the iO Chicago Theater is Beer Shark Mice, who got their start onstage together in the early '90s, before making their way to California (via Chicago Tribune). The group's members include Neil Flynn, Paul Vaillancourt, David Koechner, Mike Coleman, Peter Hulne, and Pat Finn, and in the past they've reunited both onscreen and off (members appeared in the film "Anchorman" and have reunited on at the iO Theater).
Now, Beer Shark Mice is getting back together again — this time for a good cause. They'll be appearing on an episode of "Celebrity Family Feud" to raise money for St. Jude's Children's Research Hospital — competing against Team Generation Ripe, consisting of "The Goldbergs" actress Wendi McLendon-Covey and her friends and family (via The Futon Critic). Appropriately, McLendon-Covey also has an improv background, getting her start at The Groundlings in Los Angeles (via CNBC).
And if Peter Hulne, one of the members of Beer Shark Mice looks particularly familiar — it's with good reason.
A guest star on all your favorite sitcoms
Following his time at iO, Hulne got his start appearing on shows like "Two Guys, A Girl, and a Pizza Place" and "Goode Behavior" (per IMDb). From there, Hulne transitioned into films, with appearances in "Anchorman" (directed by fellow iO alum Adam McKay) and "Employee of the Month" (via New York Times).
In the years since, Hulne has appeared on all of your favorite TV shows, from "All That" and "Scrubs" to "The Office" and "Brooklyn Nine-Nine". Hulne got what might have been his biggest break in 2007 with "The American Body Shop", which aired for one season on Comedy Central and starred other comedians, like future "Parks and Recreation" star Nick Offerman.
Speaking to The Star Scoop, Hulne explained that while his comedy heroes are the likes of John Candy and Carroll O'Connor, he'd like to someday do more dramatic work (via The Star Scoop). "I'd love to have the opportunity to do more dramatic stuff, but I think you get kind of pigeon-holed to a comedy actor, or an improviser, that's all you are to them, and until you prove them wrong, somehow I get cast in something else, people won't [look at me]. For some reason, if you're pigeon-holed, you probably should be," he said.
Since Hulne has been keeping plenty busy with acting roles — even appearing in 2017's "The Battle of the Sexes" — it seems like he's been able to find a way to switch things up.