How To Get Bella Hadid's Lifted Look With Just Makeup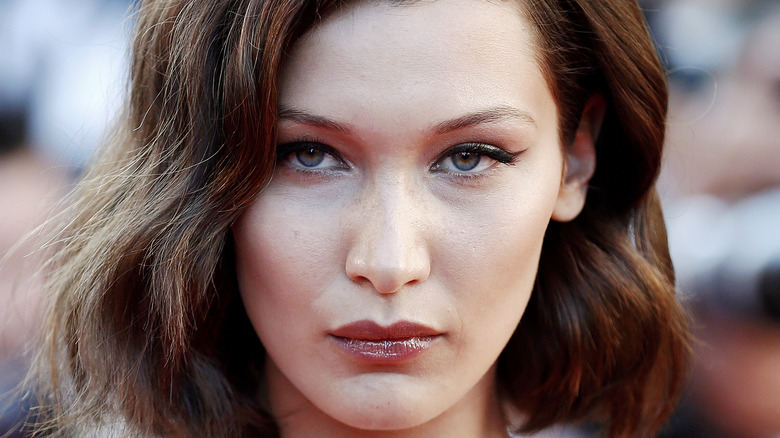 Shutterstock
Almost any makeup wearer will tell you that an immaculate and sultry cat eye is key to creating a perfect makeup look. The almond eye shape adds a smoldering extra touch to the total package, so it's no surprise that some people have taken the surgical route to achieve the look made popular by supermodel Bella Hadid. The surgical procedure, medically referred to as blepharoplasty, is commonly known as the "fox-eye treatment." In order to achieve the almond eye shape, a small bit of skin is removed from the corner of the eye to lift the corner as well as reduce the appearance of lines and wrinkles, according to Arviva Aesthetics.
The Society of Plastic Surgeons estimates that the average cost of a blepharoplasty procedure is around $3,000 (via Popp Cosmetic Surgery). Since most people don't have the disposable income to achieve the perfect fox-eyed look, à la Hadid, it's a good thing that the look can be achieved using some good old-fashioned makeup and a steady hand.
Even Bella Hadid uses makeup tricks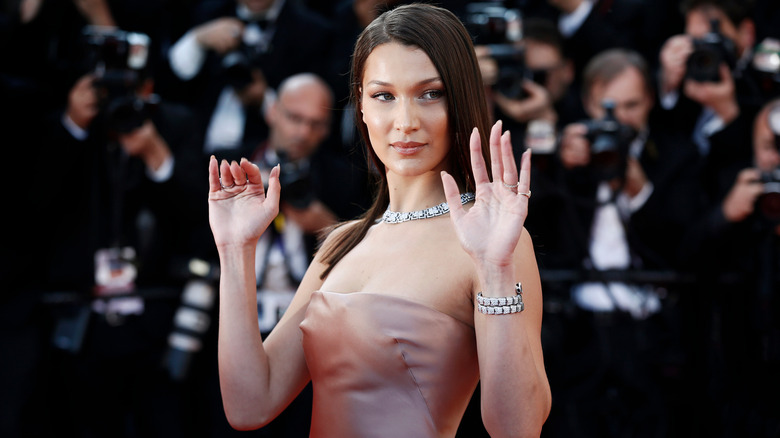 Shutterstock
To really amp up your makeup look, begin by using Bella Hadid's go-to eyeliner trick. The supermodel swears by adding a swipe of white eyeliner to the lower eyelid's waterline in order to make the eyes appear larger. Once you've enlarged the eye, draw a cat eye slightly upwards toward your brow, and be sure to line the eyes from corner to corner. Then, fill in the lid with smoky shades of shadow blended out to the temple. Once you've completed the line and shadow process, you have to give your mascara application a little extra attention. You'll want to focus on the lashes toward the outer corner of your eye and pull the brush slightly outwards for a fanned look (via World Fashion Channel).
It can be tempting to consider surgery to achieve the look of your dreams, but it's not necessary. All you have to do is spend a little extra time every morning perfecting your eye-makeup look, and you'll be looking like one of the Hadid sisters in no time at all.