This Is What Mindy Kaling Really Eats In A Day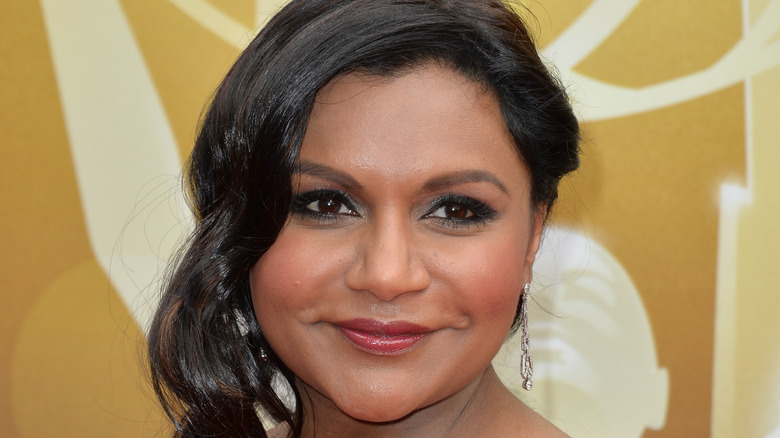 Shutterstock
Mindy Kaling doesn't recommend "having a secret pregnancy during a worldwide pandemic." The mom of two welcomed her second child — son, Spencer — in September 2020, and spoke with Associate Professor of Psychiatry at UCLA, Dr. Robin Berman, recently about her parenting style (via People). The "Late Night" actress said that while motherhood "has been wonderful," she's "learned a lot from it." 
Her lifestyle has definitely changed now that she's a mother, and that includes what Kaling eats in a day. Before kids, the actress and producer would enjoy a green juice first thing in the morning, followed by a "satisfying breakfast," according to Yahoo. She would also stock up on snacks like Greek yogurt, and have a #SadDeskLunch of just a peanut butter and jelly sandwich. Now, the working mom must keep up with her kids, so she needs a more balanced and full diet. Kaling has even said that having children has changed the way she eats. Before, she would put herself on a really restrictive diet to get down to a certain size. Now, Kaling has said that she refuses "to beat [herself] up about it" (via Shape). So, what exactly does Mindy Kaling eat in a day now? 
Mindy Kaling never skips dessert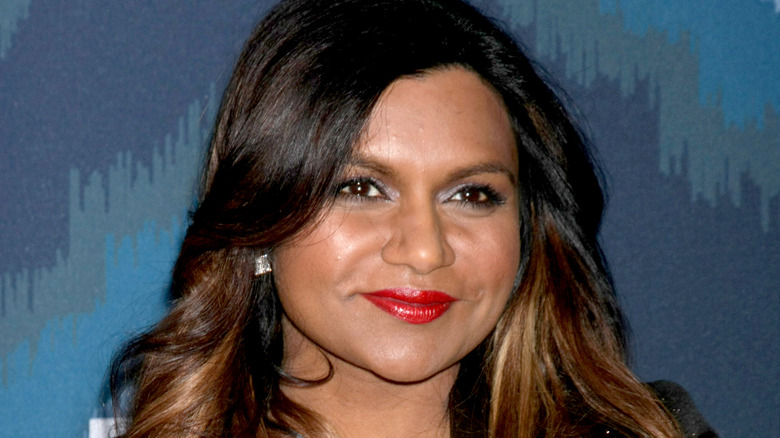 Shutterstock
"The Office" star still starts her day off with a drink, but nowadays, it's water. According to Women's Health, Kaling drinks about 50 ounces of water — all before 7 a.m. The actress admits that it's because it helps with her mood. "Half the times I'm in a bad mood it's because I'm not hydrated, so for me that's super important," Kaling told Women's Health. Once she's had her morning water, depending on her schedule, Kaling either has a "'liquid salad' smoothie" or a "savory Mexican-style breakfast." 
The biggest change to her diet is now her lunch is no longer #sad, but the "heaviest" meal of the day. That includes sushi, a turkey sandwich, or a small steak. Her snack choices have also changed from yogurt to something sweet like "a handful of chocolate chips or nuts." And for dinner, Kaling likes to keep it light, since she's usually preparing something after putting her daughter to bed. But there is always dessert. As she says, "it's a non-negotiable." 
If you wanted to check out a few of Kaling's favorite dessert places, she posted an Instagram back in 2018 highlighting just a few of her fave spots. It includes Magpies in Los Angeles, which has amazing soft serve ice cream pies, and Chip City in NYC, which is where her favorite chocolate chip cookies are. However, Kaling has recently "mastered" her own cookie recipe, according to Shape. She even shared a recipe on Instagram for you to try at home.