Here's What We Know About Ryan Seacrest's New Girlfriend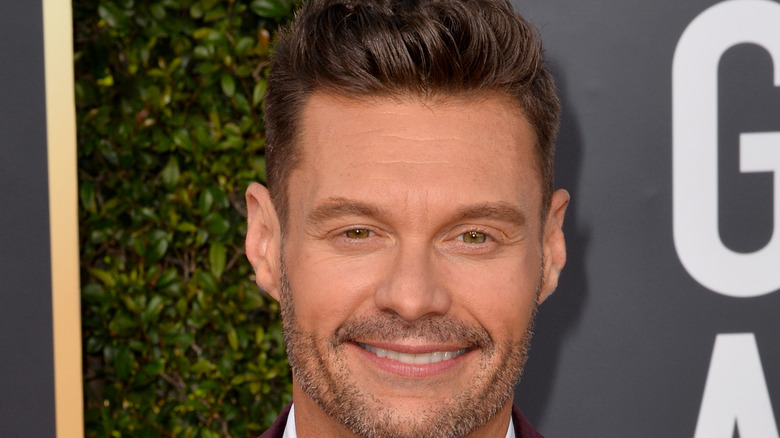 Shutterstock
Ever since Ryan Seacrest started hosting the popular reality singing competition "American Idol" in 2002, his notoriety has grown immensely (via Showbiz CheatSheet). Seacrest is the only cast member who has been with the series since its inception and has become the face of the beloved show. Since skyrocketing to fame, Seacrest has further boosted his recognition as a co-host on the long-running series "LIVE with Kelly and Ryan" (via Kelly and Ryan). On this hit series, Seacrest frequently opens up about his personal life. He has even talked about his former girlfriend, Shayna Taylor, and had her on the show a few times (via Marie Claire).
After a decade of on and off dating, the couple officially called it quits in 2020. Though the breakup was hard for the star, he appears to have finally moved on from Taylor. Over Memorial Day weekend 2021, Seacrest was spotted strolling with a new love interest in the Hamptons (via the Daily Mail).
Ryan Seacrest's new girlfriend keeps her personal life private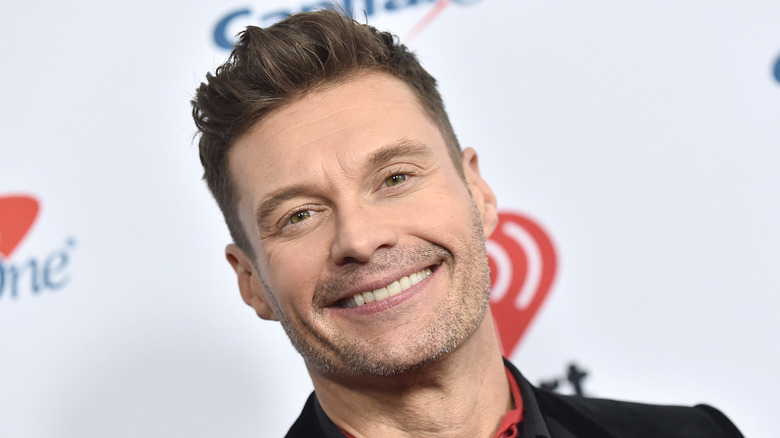 Shutterstock
Ryan Seacrest's new partner is 23-year-old social media personality Aubrey Paige — Paige is an influencer with almost 50,000 followers on Instagram, but like many exclusive influencers, her account is private. Seacrest currently follows Paige's account, which features a photo of the model in a leopard print bikini at Seacrest's $85 million dollar Beverly Hills estate. The couple's only public outing remains their stroll through New York's west side highway heliport. The paparazzi caught images of the couple exiting the helicopter with their luggage and strutting through the heliport as they prepared for their weekend away.
In an exclusive with the Daily Mail, a spokesperson for Seacrest confirmed that he and ex-girlfriend Shayna Taylor amicably ended their romantic relationship a while ago. The source said, "They remain good friends, each other's biggest supporters, and will always cherish their time together as a couple." Though it's clear the "American Idol" star is ready to start making memories with a new special someone.