The '90s Hair Color Trend That Was Actually Harmful To Your Hair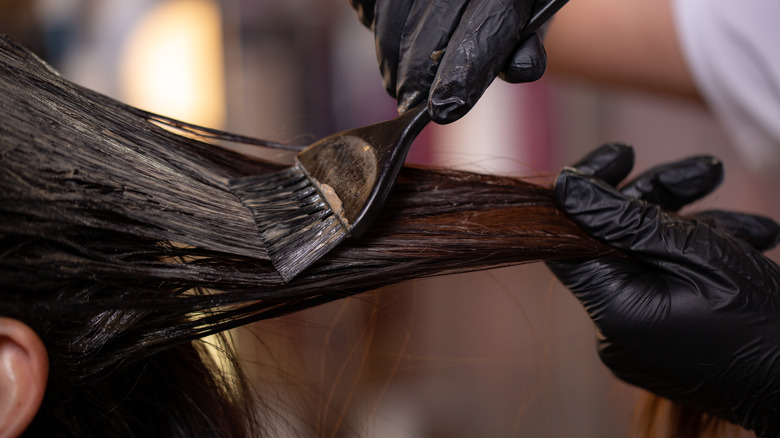 Shutterstock
If you were around in the '90s, chances are you remember the hair trends that swept school hallways, malls, and television series alike: Jennifer Aniston's signature "Rachel" haircut from everyone's favorite show "Friends," updos with loose tendrils in front à la Julia Stiles in "10 Things I Hate About You," and yes -– tons of hair color fiascos. While '90s nostalgia still rings true today, inspiring Gen Z in every way possible (via Gen Z Insights), there's one '90s hair trend that is way too harmful to ever bring back.
Per Bustle, there are a few '90s hair trends that did more harm than good –- from excess heat from crimping every day, breakage-causing scrunchies, or even all that hair glitter and rainbow hair mascara. While fun, these trends caused dryness, dullness, and breakage. But one trend was the worst for hair -– and you might be surprised which.
Whether you colored your hair in the '90s or are simply obsessed with looking back at the decade's memorable fads, you might already know about the hair color trend that celebrities like Spice Girls' Geri Halliwell, Jen Aniston, and No Doubt-era Gwen Stefani rocked back in the day. That's right — the super-chunky, stripy highlights that left wearers looking just a bit skunk-like (in a cute way!). While the trend seems to be making a major comeback, spotted on everyone from Dua Lipa to Jennifer Lopez (via Nylon), we're unconvinced. According to Bustle, this style is seriously damaging.
Chunky highlights are a damaging '90s hair trend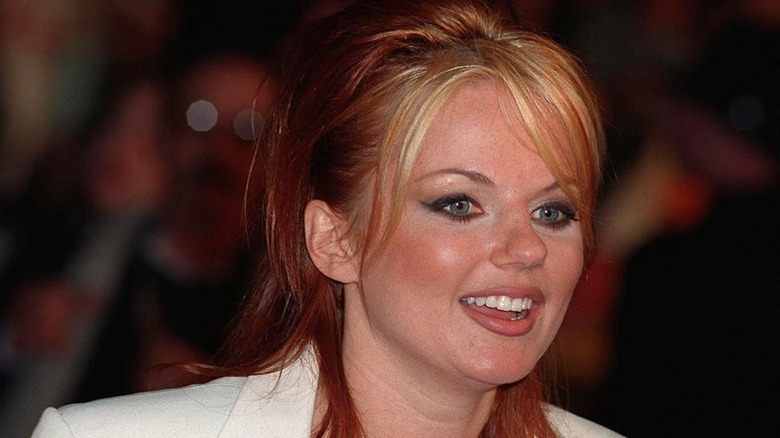 Shutterstock
As Bustle explains, "highlights taken to the extreme" were a signature '90s-era hairstyle: think chunky, inch-wide highlights dispersed around the hair. Whether keeping it neutral with blonde coloring, or going all-out with reds and rainbow brights, chunky highlights were the go-to of the pre-2000s in-crowd. Whether you're a proponent of the '90s style or not, according to the Philip Kingsley site, wide, bleached streaks will make hair brittle, inelastic, and dry. Of course, all highlights can cause damage, but the thickness of this highlight style will cause real hair issues down the road.
Even with the possible damage, this hair trend is coming back. Per Nylon, "celebrities are revitalizing the in-your-face hair trend" despite the backlash from people that remember just how cringe-inducing it was. But as they say, everything old is new again, and stars like FKA Twigs are bringing this back full-force. That being said, if you're keen on trying these highlights out for yourself, remember to deep condition religiously and reduce hot tool use — this style is not for the lazy or faint of heart!