The Iconic '90s Fashion Item In Nearly Half Of Women's Closets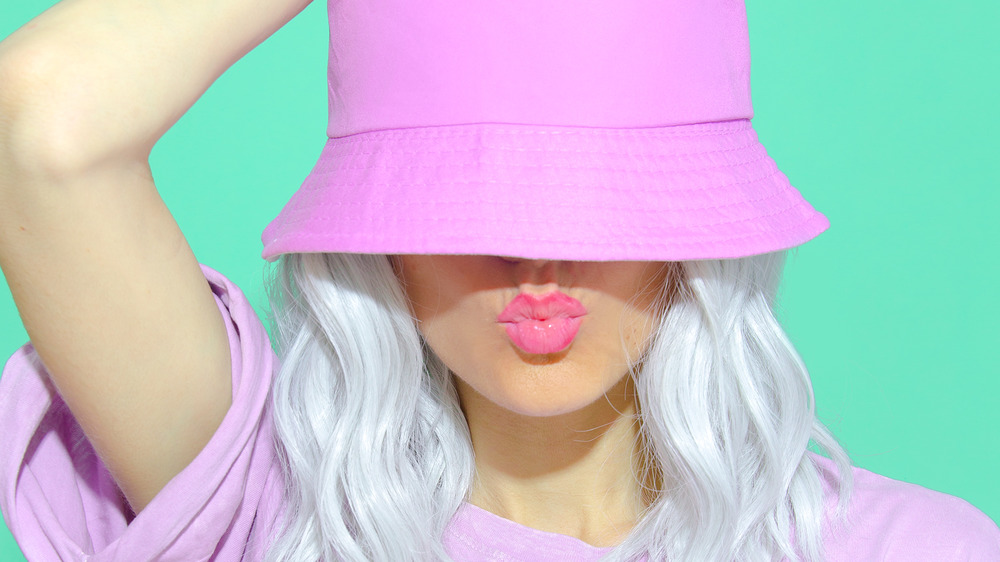 Shutterstock
It's time to discuss the 1990s. It was a time when rooms were decorated with blow-up chairs, boy band posters, and UFO lights or lava lamps. It was a decade when Friends was on the air, and Britney Spears reigned supreme. And it was the day and age of some very notable fashion trends.
There was the whole grunge look with baggy flannel shirts, Doc Marten boots, and jeans that were stonewashed and/or ripped. There were cute tops, such as those in the halter, crop, or tube style. And there were fashionable and edgy accessories like chokers, safety pin earrings, and bucket hats, as well as a plethora of neon.
Some of these trends have come back into style and are as popular today as they were nearly three decades ago. So The List asked its readers if this applied to them, and 11,000 answered: These were the iconic '90s fashion items our readers said they still had in their closets.
44% of women say they own this trendy clothing item from the 1990s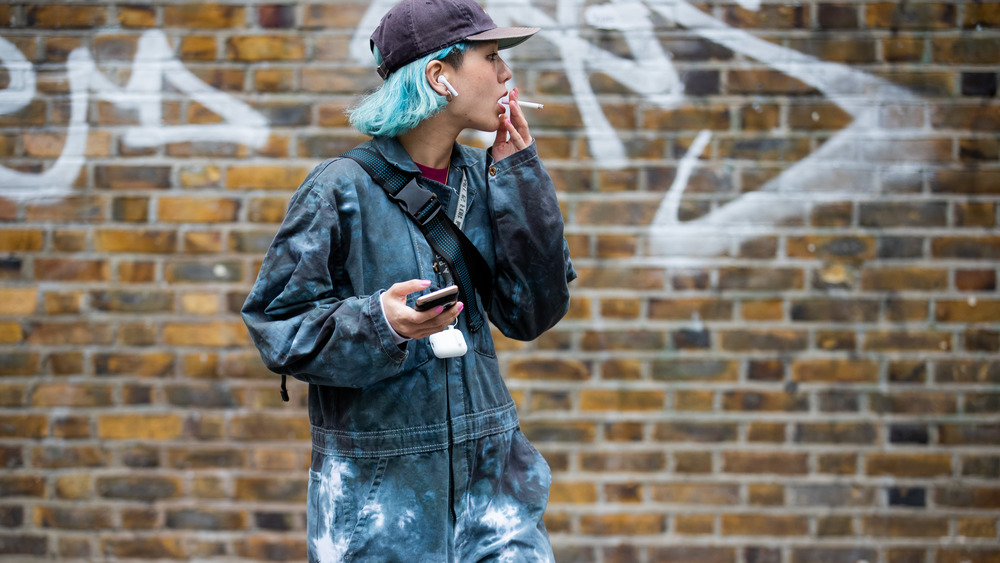 Christian Vierig/Getty Images
When it comes to clothes from the 1990s that are still owned and/or worn today, most of those polled in The List's survey said that they own acid-wash denim — this fashion item received a whopping 44 percent of the votes. Given that denim is such a style staple and can be dressed up or down, it makes sense that (acid-washed) jeans and jackets would still be trending in 2021.
In second place, with 17 percent of the votes, was neon athletic wear. This bold choice can be worn to the gym, while running errands, or comfortably at home on the couch, making it quite popular during the stay-at-home orders of the COVID-19 pandemic.
Thirteen percent of respondents, meanwhile, stated that they have bucket hats among their headwear, and 9 percent of the votes went to loud blazers, which definitely scream '90s with their bright colors, wild designs, and bold prints. Finally, third-place in the polling actually went to "other," with 16 percent of readers not having any of The List's four top choices of iconic '90s fashion.