How Carrie Fisher Really Felt About Her Star Wars Legacy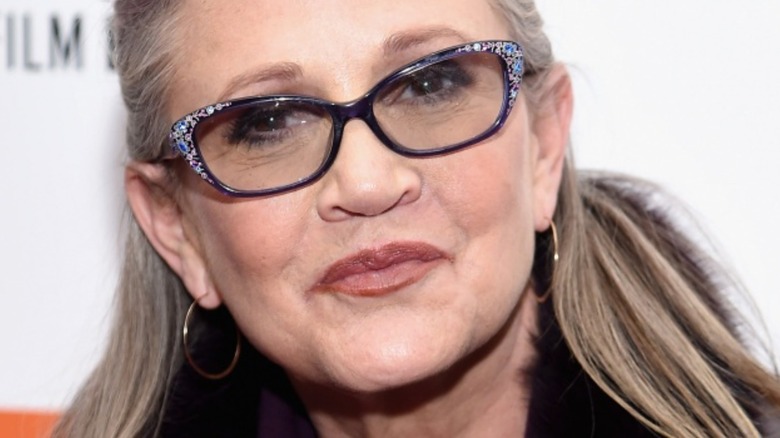 Getty Images
Carrie Fisher was still a teenager when she landed the role she'd be most associated with for the rest of her life. It was 1976 when the iconic sci-fi film "Star Wars: A New Hope" was filmed and Fisher played the female lead, Princess Leia, according to W Magazine.
Fisher had already appeared in the movie "Shampoo" in 1975 with Goldie Hawn and Warren Beatty and knew the Hollywood scene well, as the daughter of actor-singer Debbie Reynolds and singer Eddie Fisher (via Vanity Fair). But Leia was the role Fisher would always be most known for.
In her 20s she filmed the first two "Star Wars" sequels, "The Empire Strikes Back" and "Return of the Jedi." Toward the end of her life, she returned to playing Leia in "The Force Awakens" and "The Last Jedi" (via Biography). But how did Fisher really feel about the film legacy that would follow her throughout her adult years?
Carrie Fisher wished she'd known Star Wars would be the hit it was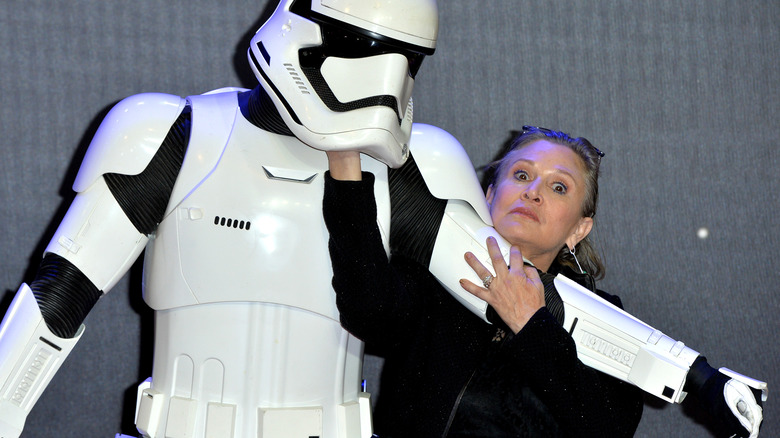 Anthony Harvey/Getty Images
Generations of movie fans have adored Carrie Fisher as the smart-as-a-whip, take-no-prisoners Leia in "Star Wars," but the late actor admits she wishes she'd never accepted the role as it followed her for the rest of her days.
Nearly a decade before her December 27, 2016 passing, Fisher was promoting her 2008 book, "Wishful Drinking," and opened up to Today about her life with Leia following her everywhere. If she knew the mega-hit the entire "Star Wars" franchise would become, she would have turned down the role. "I would never have done it," she said. "All I did when I was really famous was wait for it to end."
Even when offered the role, she was told she was too fat at only 5'1" and 105 pounds and was asked to lose weight. That request followed her around to the 21st century and playing Leia again, according to The Washington Post. This time, she was tasked with losing 35 pounds for the new series of sequels. Fisher wasn't surprised and deadpanned about it with her signature sense of humor to Good Housekeeping.
"Nothing changes," she said of Hollywood. "It's an appearance-driven thing. I'm in a business where the only thing that matters is weight and appearance. That is so messed up. They might as well say get younger, because that's how easy it is."