This Controversial Home Decor Color Is Considered A New Neutral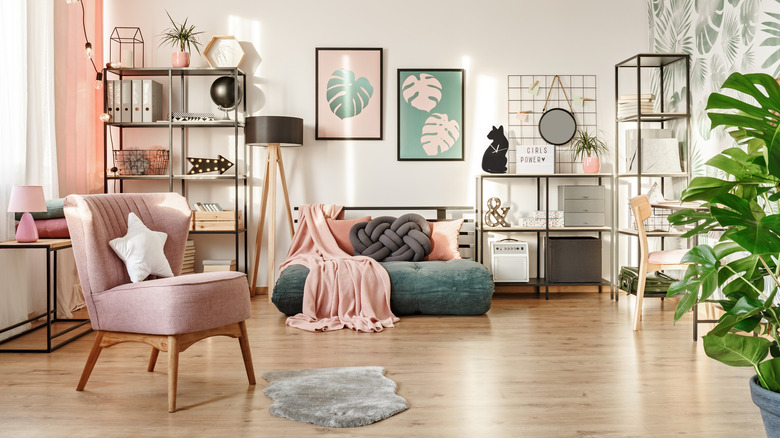 Shutterstock
Blush is the new gray. Yes, you read that right. As per Country Living, the experts agree that blush pink has become "the new gray." The publication reports that blush is exceedingly popular on Pinterest — it's not difficult to see why as it's such a pretty hue — and has now begun sneaking into homes across the country.
Good Housekeeping reports that, as a result of the coronavirus pandemic and more people spending longer periods of time at home, many of them chose to focus on redecorating. This included reimagining spaces and adapting them to meet the demands of their new lifestyles. Many people chose to re-do spaces within their homes, creating areas that felt more comfortable, cozy, and welcoming. One color that has seen a lot of use is blush, which — according to experts — is officially a neutral shade.
But why is blush now considered a neutral shade, and how can it be used?
Why is blush now considered a neutral shade?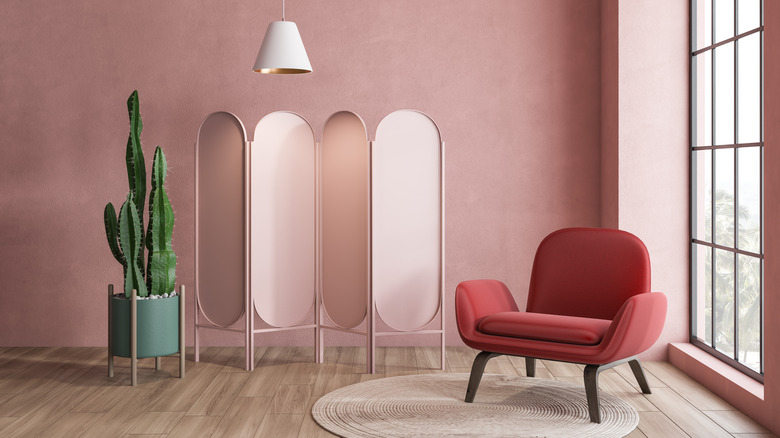 Shutterstock
According to Good Housekeeping, design expert Lori Paranjape noted that, "Millennials may have named the color, but for this designer, blush tones are now considered a neutral. I expect to see more of this in 2021 in spaces that used to be reserved for white paint only." Apartment Therapy explains that blush can come in many hues, from sugar-shaded pink to peachy hues, which is what has made it such a versatile color and easy to see why this muted shade has been dubbed the new neutral.
Country Living notes that blush — or Rose Quartz as it was officially named by Pantone — can be used to add warmth and style to any room. The delicate shade can put a little zest on blank walls, adding a rosy glow to your home.
If you don't fancy swapping your white or gray walls for blush, consider incorporating it into your home through furniture and accessories. Think: a blush-colored crushed velvet couch, a chalk paint blush-hued coffee table, or a selection of blush pink scatter cushions.