The Truth About Lil Nas X's Dating Life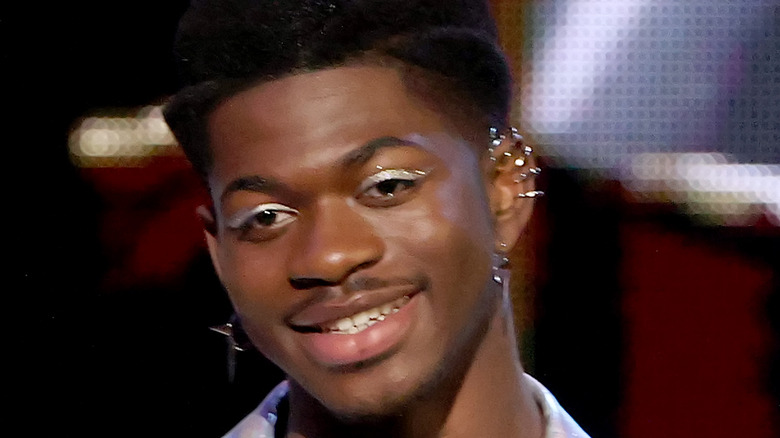 Kevin Winter/Getty Images
The love lives of celebrities who keep partners out of the limelight leave a lot to the imagination. But occasionally, we get lucky and they provide comments that clear the smoke a little bit. In an interview with CR Fashion Book, Lil Nas X revealed the truth about his love life and commented on the public's tendency to jump to conclusions about his dating. 
Lil Nas came out as gay on Twitter in 2019 on the last day of Pride Month and fans have been dying to know more about his love life ever since. And while the young star understands the curiosity, he tends to keep his relationship status quiet. When speaking with CR Fashion Book, he shared that he was seeing someone but chose to keep their name out of the interview for the sake of privacy, according to People.
After making the decision to come out, Lil Nas explained his timing for making the big announcement on HBO's "The Shop: Uninterrupted." 
"If for me, the 'cool dude with the song on top of everything,' to say this at any other time, I'm doing this for attention in my eyes," he explained. "But if you're doing this while you're at the top, you know it's for real. It's showing it doesn't really matter, I guess."
Lil Nas X's mystery man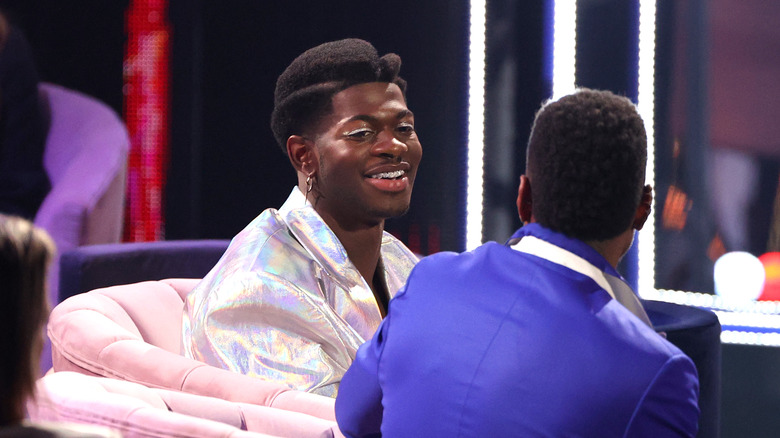 Kevin Winter/Getty Images
Speaking with CR Fashion Book for a cover interview which will be released on October 9, 2020, Lil Nas revealed that he is currently seeing someone. He made it clear that the relationship was casual and he opted to leave his partner's name out of the announcement. "I'm dating someone right now ... We're not in a relationship yet, but it's been on and off for the past few months. I'm maybe going to try to go steady this time," he said (per People), suggesting that it may be heading in a more serious direction. 
Lil Nas went on to explain in the interview that people tend to assume that he's dating any man that he's seen in public with. "I feel like if I put any guy solo in a picture with me, we're automatically dating... One time, I was sitting in Subway with my brother, and then a few hours later there was [a headline], 'Lil Nas X and his boyfriend eating Subway to celebrate 17 weeks at No. 1.'"
Only time will tell if Lil Nas X goes on to make things more serious with his mystery man, but he seems happy and that's really all that matters.