Chrissy Teigen Finally Breaks Her Silence On Bullying Accusations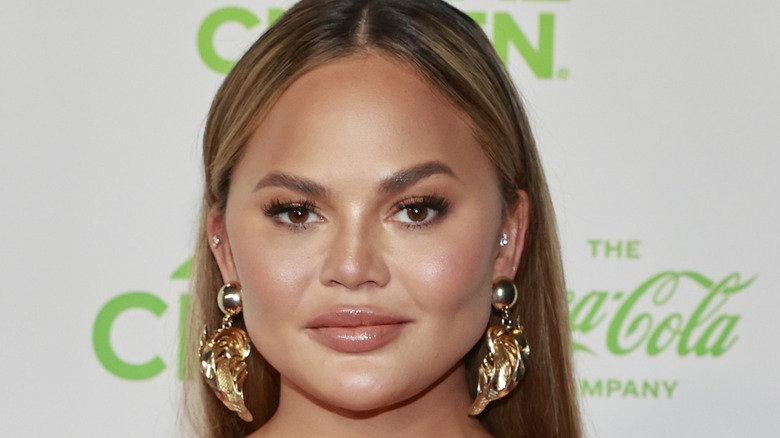 Emma Mcintyre/Getty Images
Just over a month after Courtney Stodden accused model Chrissy Teigen of bullying them years ago, Teigen is speaking out. While she did issue a public apology after the accusations were made public, Teigen has stayed under the radar in the weeks since. Now, she's breaking her silence.
"I know I've been quiet, and lord knows you don't want to hear about me, but I want you to know I've been sitting in a hole of deserved global punishment, the ultimate 'sit here and think about what you've done,'" Teigen wrote on Medium. "Not a day, not a single moment has passed where I haven't felt the crushing weight of regret for the things I've said in the past."
Teigen added that she has a lot of apologizing left to do, as it wasn't only Stodden who was harmed by her past behavior. As noted by Vox, Teigen's jokes have often been a bit mean-spirited, and Teigen acknowledges that she was in the wrong. "I'm in the process of privately reaching out to the people I insulted," she wrote. Teigen added, "I understand that they may not want to speak to me. I don't think I'd like to speak to me. ... But if they do, I am here and I will listen to what they have to say, while apologizing through sobs."
Chrissy Teigen says that she 'was a troll'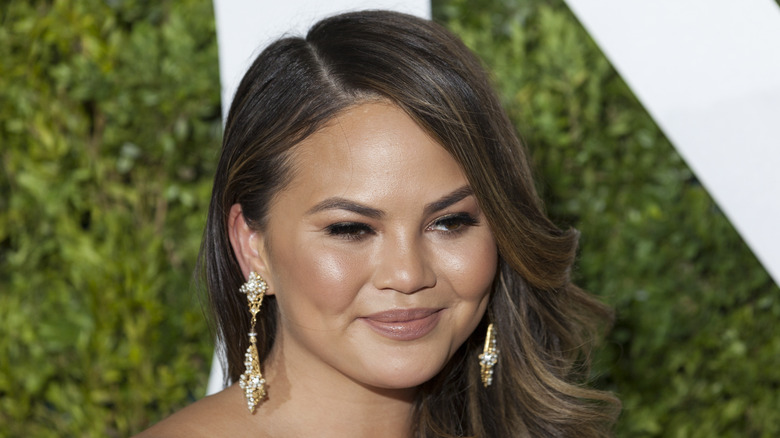 Shutterstock
In the lengthy essay on Medium, Chrissy Teigen that she should have tweeted with "empathy, kindness, understanding, and support" rather than with "meanness masquerading as a kind of casual, edgy humor." Teigen said she "was a troll," explaining that when she first started building her social media platforms she "was insecure, immature, and in a world where I thought I needed to impress strangers to be accepted."
"If there was a pop culture pile-on, I took to Twitter to try to gain attention and show off what I at the time believed was a crude, clever, harmless quip," wrote Teigen. "I thought it made me cool and relatable if I poked fun at celebrities."
Teigen revealed that the internet persona she cultivated was far different from the person she was in real life. "More than once, someone would come up to me and say, 'You're so much nicer in person,'" she said, something that she now acknowledges should have been "a huge red flag."
Chrissy Teigen is committed to doing better
Shutterstock
There's no doubt that Chrissy Teigen has changed a lot over the years. The cookbook author said that she's not the same person she was when she bullied Courtney Stodden and others. "I grew up, got therapy, got married, had kids, got more therapy, experienced loss and pain, got more therapy, and experienced more life. AND GOT MORE THERAPY," she wrote.
Teigen has been through a lot in her life, including a devastating pregnancy loss. She wrote on Medium that her life experiences have "made [her] more empathetic" and that she is now "more understanding of what motivates trolling." She's committed to doing better, especially now that she understands "how it feels to be on the receiving end of incredible vitriol."
Per Page Six, Teigen has had a lot of beef with various celebs over the course of her career, often stemming from her snarky comments, but it looks like she's finally trying to straighten out some of those feuds. "I'm going to keep working to be the best version of myself for EVERYONE," she wrote. Teigen concluded by saying that she isn't asking for people to forgive her past actions, but that they grant her "patience and tolerance." She wrote, "I ask that you allow me, as I promise to allow you, to own past mistakes and be given the opportunity to seek self-improvement and change."