Meghan Markle's Dad Has Harsh Words For Oprah Winfrey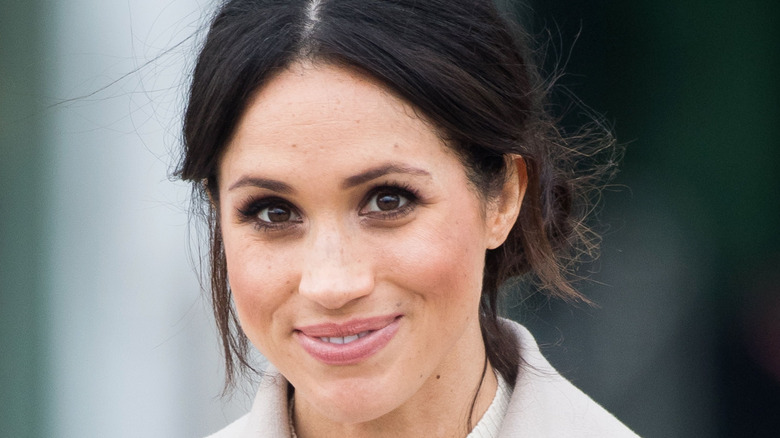 Shutterstock
Meghan Markle's dad, Thomas Markle, is speaking out about his relationship with his daughter and sharing his thoughts about Oprah Winfrey — and he doesn't exactly have positive things to say about the talk show host who conducted the explosive interview with the couple. 
Per The NZ Herald, Thomas expressed his desire to reconcile with his daughter "before [it's] too late" so he can have a relationship with his new granddaughter, Lilibet.
"I'm not a tearful type," he said, according to the outlet. "But I keep everything in here. I don't really let it out like that, but I'm certainly hurt by a lot of it ... I've said I'm sorry about the initial problem, if I've said anything today that offended anyone I'm sorry too."
However, Thomas went on to describe his daughter as "cold" for not accepting his apologies and referred to her husband, Prince Harry, as "snotty," which doesn't exactly bode well for a reconciliation.
Thomas says Oprah is "taking advantage of" Meghan and Harry
Thomas Markle's harsh words didn't stop with Meghan Markle and Prince Harry. As reported by Fox News, Thomas also took aim at Oprah Winfrey and accused her of taking advantage of his daughter and son-in-law.
"For one, I think Oprah Winfrey is playing Harry and Meghan," he said. "I think she's using them to build her network and build her new shows and I think she's taking advantage of a very weakened man and getting him to say things that you just shouldn't be saying on television."
Prince Harry and Winfrey recently collaborated on the documentary "The Me You Can't See," in which the royal and other celebrities opened up about their mental health struggles in an effort to break the stigma and promote an open dialogue about mental health.
"The only person benefiting from this is Oprah Winfrey," Thomas said, as reported by E! News. He also said that he believes Winfrey is exploiting Meghan and Harry, saying "it seems to me she's pushing it to get more and more out of it."
Later adding, "I think she's patting herself on the back and making a lot of money on this. I think Harry's being put into a position where he's saying things he'll never be able to take back...I'm not attacking Oprah but I really think Oprah's taking advantage of Harry."
According to E! News, Winfrey, Harry, and Meghan have yet to respond to Markle's accusations.