The Real Meaning Of Kristen Welker's New Baby's Name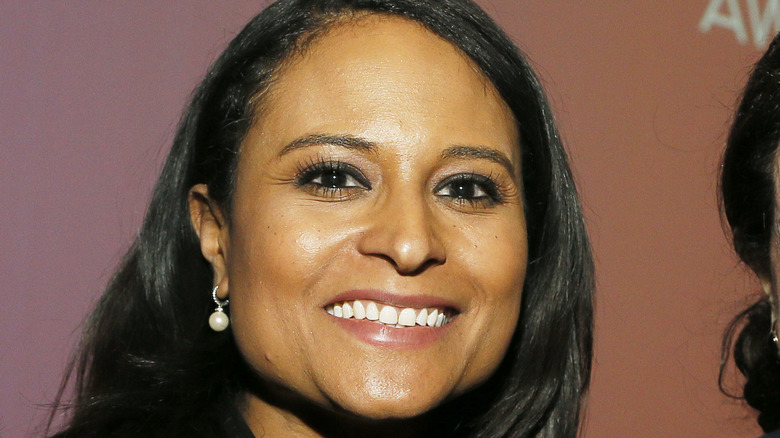 Paul Morigi/Getty Images
NBC's Kristen Welker announced her pregnancy in April 2021 during Infertility Awareness Week. Welker and her husband, John Hughes, have been open about their use of a surrogate during this pregnancy, which has shed light on the subject on a large scale — something that has helped open the conversation to a topic that many people aren't aware of. On June 12, 2021, the couple welcomed their baby girl into the world (via Today).
Welker and Hughes' baby girl was born weighing 8 pounds and 6 ounces and was born in the wee hours of the morning at 2:12 a.m. This birth marks Welker and Hughes' first steps into parenting, with their baby girl being their first child. 
In their April pregnancy announcement, Welker and Hughes explained that they'd struggled with infertility for three years, so the birth has changed their lives and no doubt given them all the love and hope in the world. Naturally, a special birth required a special name for the baby — and this couple delivered.
Kristen reveals the meaning behind her daughter's name
Kristen Welker and John Hughes pulled from both of their family lines to name their baby, which is not only cute but also fitting. It's an honor to everything and everyone that came before them, which is even more special considering the hardships this couple endured while trying to grow their family. 
Welker and Hughes settled on a name that includes both of their last names along with a middle name with Margot Lane Welker Hughes (via People). According to the outlet, Margot comes from Margaret, Welker's grandmother and Lane comes from Hughes' family. The two names, plus both of their last names, create a name that fully encapsulates this baby's heritage, and it sounds cute to boot!
Welker has shown incredible gratitude to her surrogate for giving her Margot. She explained that she stayed in the room next to her so that she could occasionally check on her and thank her. She said at the time, "Margot is truly the love of our lives. Seeing her precious face and looking into her eyes had made every minute of our journey worth it."