This Simple Change Will Elevate Your Weeknight Dinner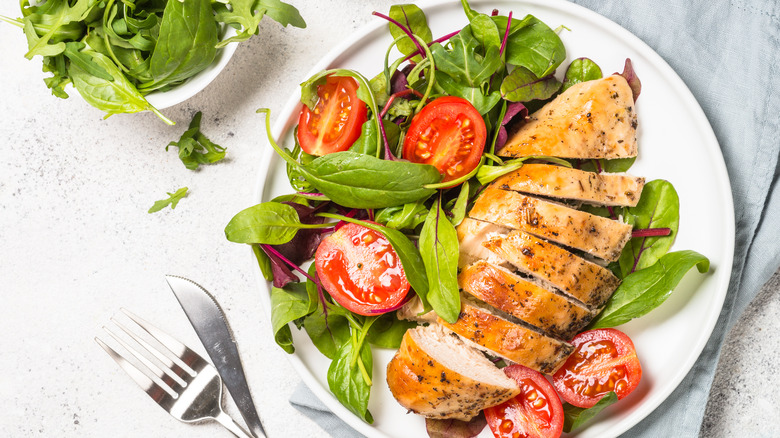 Shutterstock
Dinner time is sometimes the most challenging time of the day. You've had a long day of working, caring for children, caring for animals, traveling, and everything else, and suddenly you're tasked with feeding yourself and potentially others? It's not easy. And don't get us started on recipe ruts. Despite all of this, though, there are some tricks and tips that help make dinner time better for everyone involved. For example, there are recipes that can be made with pantry staples so you don't have to worry about running to the grocery store, and you can make breakfast for dinner if you have leftovers or need to use up some sausage and eggs. 
You also want to occasionally research new recipes and techniques that can cut down on your dinner time during the week. Southern Living is just one magazine who has an array of quick dinner ideas, ranging from Chicken Bell Pepper Tacos to Instant Pot Chili Mac and Baked Ziti with Meatballs. However, no matter what you make, you need to follow certain tips and tricks, and there is one that will elevate your meal unlike any other.
This one trick will make you the talk of the dining room table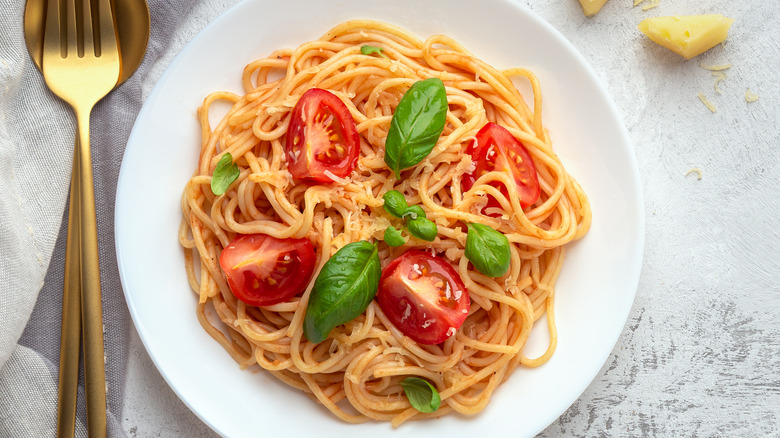 Shutterstock
No matter what kind of hot dish you make for dinner, you want to follow one tip: Always warm your plates. You may think this to be a waste of time, but there must be a reason that restaurants serve food on warm plates, right? Warm plates keep your food, well, warm! It creates an experience that seems indulgent and even fancy.
You may be wondering how to safely warm your plates, though. There are three easy ways to do this. According to Eatwell 101, you can warm them in the oven, in the microwave, or in warm water. To warm them in the oven — the most common way — heat the oven to around 140-190 degrees Fahrenheit and insert a stack of plates for roughly 15 minutes. To warm them in the microwave, insert the stack of plates with a cup of water on top for 2 minutes on maximum power. Don't forget the cup of water as it is integral to the microwave option. Finally, you can set your plates in the sink and fill it with hot water for 5 minutes. Naturally, this option is more labor intensive because you have to dry the plates, but if it works, it works!
With all three of these options you want to ensure that you use oven mitts to protect your hands. This is something easy and simple, yet it can elevate a meal to restaurant quality without even altering your food or recipes themselves. Give it a try!