Piers Morgan Just Gave This Warning To Meghan And Harry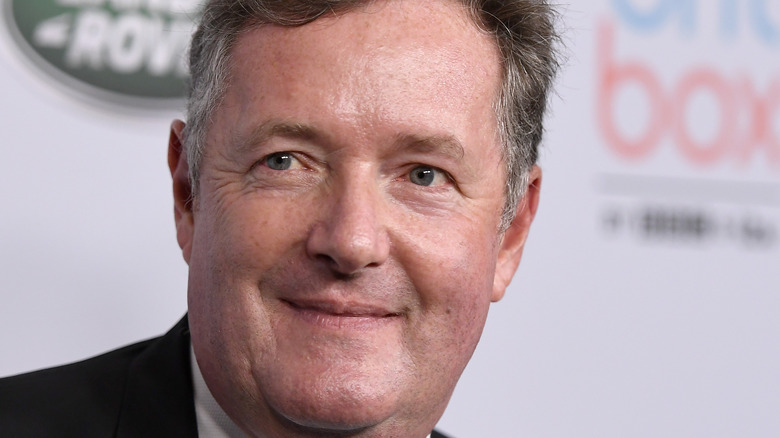 Frazer Harrison/Getty Images
Piers Morgan is known for being one of Prince Harry and Meghan Markle's biggest critics. The former "Good Morning Britain" star previously revealed that he met Meghan when she messaged him on Twitter and told him she was a fan (via The Sun). The two later came face-to-face when Meghan traveled to the U.K. to watch her friend Serena Williams compete at Wimbledon. Piers says that he and Meghan went out for drinks and spent two hours having a great time together. He claims that he later put her in a cab that took her to the party where she met Harry and that she never contacted him again. "I never heard from her again — Meghan Markle ghosted me," the TV personality reportedly said.
In the years since their fleeting friendship, Piers has publicly called out Meghan, claiming that the Duchess of Sussex is "fake," and revealing that he considers her to be a "ruthless social climber" that used her marriage to Harry to work her way to the top. He's also slammed Harry for being a hypocrite, and "playing the victim." However, Meghan and Harry have never publicly responded to any of Piers' critical statements about them. Now, Piers is giving the couple some more unsolicited advice.
Piers Morgan warns Meghan and Harry to keep quiet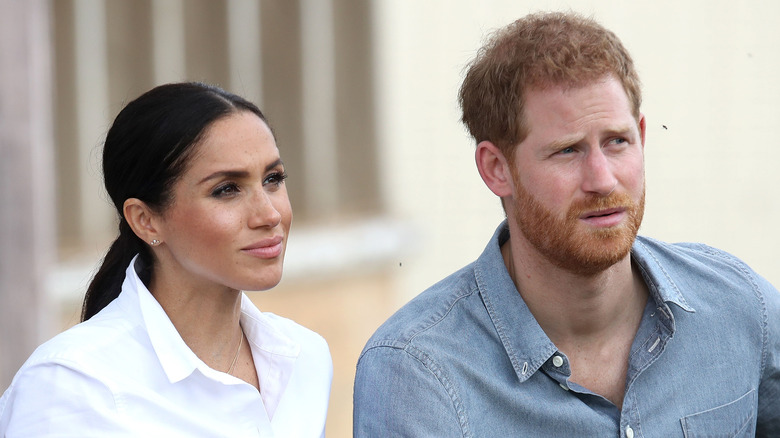 Chris Jackson/Getty Images
Piers Morgan isn't holding back in his latest rant against Prince Harry and Meghan Markle. Piers appeared on Sean Hannity's Fox News show this week and shared his opinions on the Duke and Duchess of Sussex's latest moves, claiming that the pair were basically "trading" their royal titles in order to earn millions of dollars from their deals with huge companies such as Spotify and Netflix (via Daily Mail). "These two want to have the royal cake and eat it. I think it's time those two gave up their titles, stopped whining 24/7, and tried to take a leaf out the book of the Queen," Piers declared.
Piers went on to reveal that the Sussex's should model themselves after Queen Elizabeth. "Take a little tip from the Queen: less is more, and if you want to be a royal, a member of the royal family, less is more. We are hearing too much of your yapping, too much of your whining, it's time to pipe down. They are very happy to trade off their titles, but at the same time, they want the right to trash the Queen. I think it's sickening to people here," he stated. "She is a remarkable person who puts duty first, and it seems to me that Meghan and Harry don't even understand the concept of duty. It is rankly hypocritical, it sticks in people's gullets over here," he added.
Currently, there is said to be a huge rift between Meghan, Harry, and the rest of the royal family. According to Express, that divide hasn't gotten any better over the past few months.