Finger Wave Looks You'll Be Asking For In 2021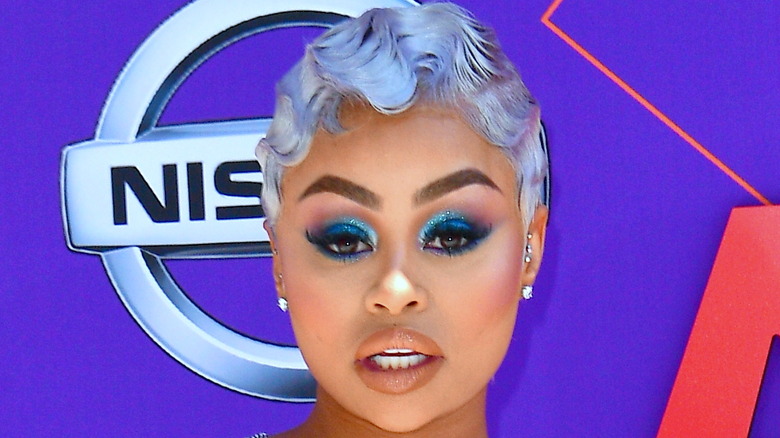 Prince Williams/Getty Images
The "Roaring" 1920s may have been almost a century ago, but the era's style is still certainly chic. Who could ever forget those flapper dresses or better yet, the finger wave hairdos? A signal of sophistication and grace, finger waves were the style during the 1920s (via Carol's Daughter). And, while almost a hundred years have passed since our "Great Gatsby" era, the style is certainly still around.
The hairdo first came back in the late 1990s when celebrities like Missy Elliott and Lil' Kim reintroduced the look on the red carpet (via Byrdie). Since then, the style has never left pop culture. And now that we're one year into the 2020s, the style has become increasingly popular. What's so great about finger waves is that you can wear the style in a variety of ways. You don't even need to have short hair to have finger waves! Think of Kate Upton's 2017 Oscars look, which featured loose finger waves and curls (via Harper's Bazaar). Or, Cardi B's "Invasion of Privacy" album cover, which showed the iconic rapper with a bright yellow, finger waved look, per All Things Hair. Both of these styles, while different, are the rethought finger wave looks 2021 has to offer.
Here's how to style finger waves yourself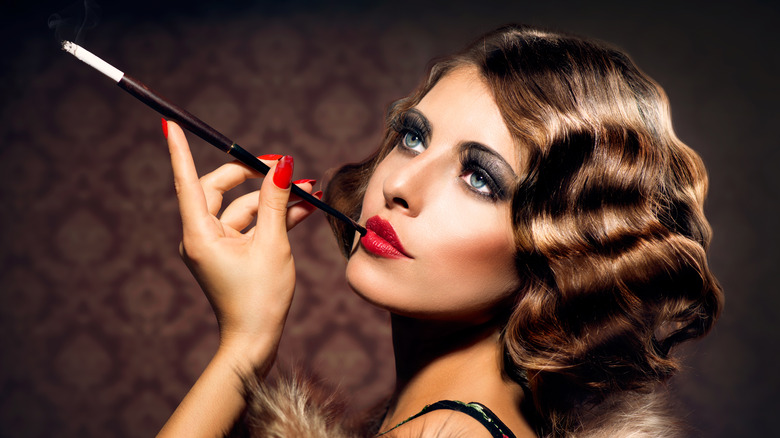 Shutterstock
Interested in donning "The Great Gatsby" era hairdo? Luckily, finger waves are not that hard to create, though you will struggle your first few tries, via Byrdie. The first step is to wash your hair and apply a leave-in treatment, according to Carol's Daughter. The outlet recommended using a sulfate-free shampoo, as it will help strengthen your hair and prepare it for styling. Next, please, please, please, use a lot of mousse (via Byrdie). It's honestly your best friend, as the product will help mold down your waves. So before you start forming each curl, rub the mousse through your hair so the product is distributed evenly. Then, begin molding. 
"Take your comb and your index finger to smooth your hair into a C-shape," hairstylist Cataanda James said (via Carol's Daughter). "Place your index finger down and use another finger to hold the hair in place to sculpt the ridge." Depending on your hair (and how hard or easy it is to mold), you'll have to continuously reapply the mousse.
After that, you'll need to "set," a.k.a laying your hair down, with a silk scarf to ensure the curls are dry and not frizzy (via Carol's Daughter). And, there you have it — you're now a flapper girl!