Here's Where You Recognize Luca's Voice From
"Luca" is the latest offering from Disney and Pixar, and from the jump it looks like the film will have all the elements that fans have come to expect. The excellently animated movie follows the adventures of two sea creatures who have decided to leave their watery home to explore Italy in the 1950s, per IndieWire. As the stories go, it's likely no surprise that the characters end up meeting a third character who tells them a little bit about life and broadens their horizons more than they thought possible.
While the movie is obviously a story about friendship and adventure, many sharp-eared fans couldn't help but be delighted by the voice behind Luca: Jacob Tremblay! The 15-year-old made his film debut back in 2013 when he starred in "The Smurfs 2" and has worked steadily since, with roles in "Family Guy", "The Predator", and the television series "Pete the Cat", per IMDb.
Director Enrico Casarosa told Entertainment Tonight that he knew Tremblay was perfect for the job early on. "When we met Jacob, he immediately struck me as so earnest, a complete professional, but just innocent and playful. He is a true kid. I think he lives in this world that is probably asking him to grow up really fast, but he's not. He struck me as the kid that wants to stay a kid a little more. That was important."
Jacob Tremblay is a longtime Pixar fan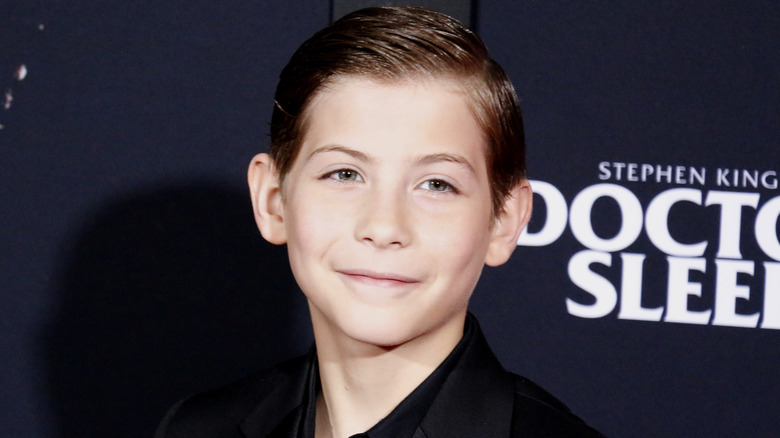 Shutterstock
For his part, Jacob Tremblay is really excited to bring "Luca" to Pixar fans, as he's been one himself for most of his life. Like a lot of kids around his age, "Cars" and Lightning McQueen made a huge impact on him as a child. Tremblay explained to Entertainment Tonight that he's definitely revisiting his "Cars" fandom these days. "I had all the Lightning McQueen merchandise. I was all over Lightning McQueen. He was my guy. I even had this Lightning McQueen Power Wheel thing that I would just drive up and down the street." He added that this intense love is something he can't wait to see play out for fans of "Luca." 
"And why I'm super excited about this is because I can't wait for boys and girls to have merchandise of these characters," he said.
Tremblay has also elaborated on his bond with Pixar to The Daily News. "Pixar is such a big part of my childhood. To be a part of that is very exciting. I love the whole friendship in this movie. It definitely reminds me of summers I've had with my friends. I hope it will be able to remind adults, too, of the adventures they've had when they were younger."