The Heartbreaking Death Of Lisa Banes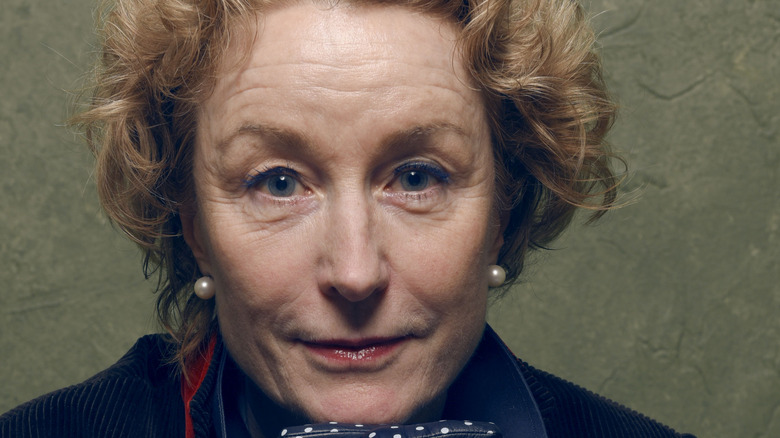 Larry Busacca/Getty Images
"Gone Girl" and "Cocktail" actress Lisa Banes died on Monday from injuries she sustained in a crash on June 4, reports the Daily Mail. Banes, who was on her way to meet her wife for a party on the Upper West Side, was struck by a motorcycle who ran a red light near Lincoln Center as she was crossing Amsterdam Avenue (via NBC).
Born in Ohio, Banes was raised in California before moving to New York City to attend Juilliard, then launching her prolific acting career. In 2014, Banes started dating former Wall Street Journal writer Kathryn Kranhold and largely kept their relationship private. The two married in 2017 in a small ceremony at City Hall (via The Sun).
After the crash on June 4, Kranhold issued an urgent appeal to the public for more information on the motorcycle driver. "We have several days ahead of us to pray for Lisa," she said, per the Daily Mail. "If anyone has any information about the scooter driver, we ask them to please call police."
The fatal hit-and-run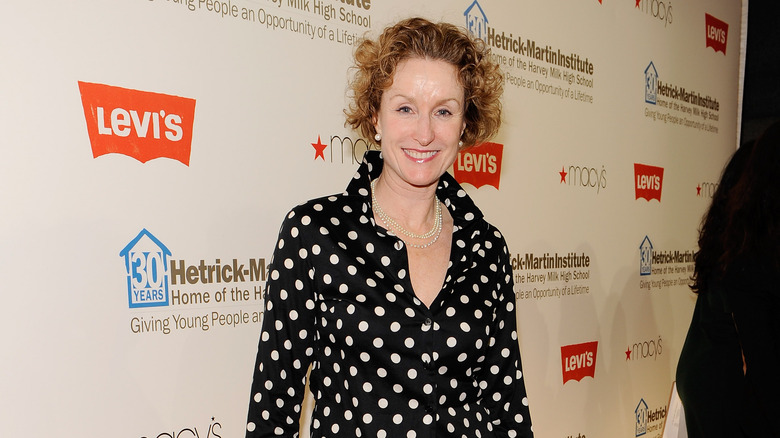 Larry Busacca/Getty Images
The 65-year-old actress was visiting New York City from her home in Los Angeles for the first time since the pandemic began, scheduled to play in the two-woman show "The Niceties", streamed by the Manhattan Theatre Club (via Deadline). She was on her way to attend the Juilliard School, her alma mater. After the crash, the actress was taken to Mount Sinai Morningside Hospital with a traumatic brain injury. She died 10 days later on June 14th.
"We are heartsick over Lisa's tragic and senseless passing. She was a woman of great spirit, kindness and generosity and dedicated to her work, whether on stage or in front of a camera and even more so to her wife, family and friends. We were blessed to have had her in our lives," Banes' manager David Williams said in a statement to NBC News.
Banes' death comes after a soar in traffic fatalities in New York City, reaching a seven year high (via Daily Mail). A combination of the rise of electric scooter use and emptied roads have increased dangerous behavior on the roads. At least 243 people died in traffic-related accidents in 2020, making it the deadliest year on record since 2014. 
No arrests have been made in the case (via NYPost).
Hollywood and the theatre world mourn a beloved star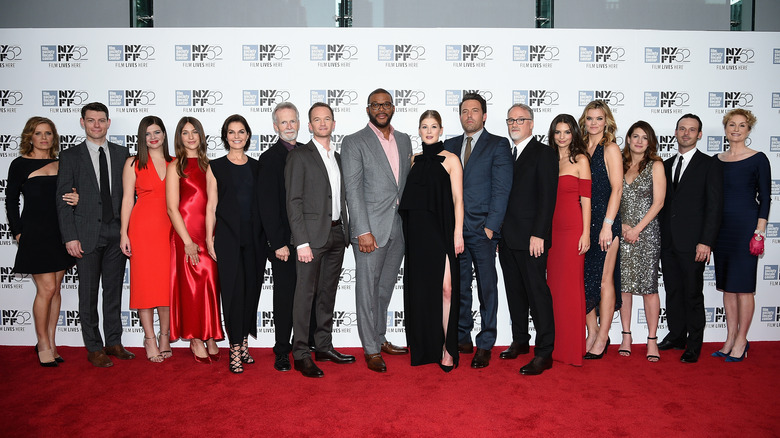 Dimitrios Kambouris/Getty Images
Fellow actors took to social media to honor Banes' memory. From her roles on Broadway, to her presence in film and TV, the renowned actress touched the hearts of many across the industry. "Her stage presence, magnetism, skill and talent were matched only by her unwavering kindness and graciousness toward all of us," actor Seth McFarlane tweeted (via AP). McFarlane and Banes worked together on his TV series "The Orville," where Banes played Speria Balask.
Singer Jill Sobule joined in the condolences on Twitter, tweeting "Lisa Banes was magnificent, hilarious, and big-hearted — always helped me through the hard times. She was so beloved by so many."
Banes' most memorable roles include playing Marybeth Elliot in "Gone Girl" alongside Ben Affleck. She also played Tom Cruise's older love interest in the 1988 movie "Cocktail".