Here's Where You Recognize The Voices Of Luca's Parents From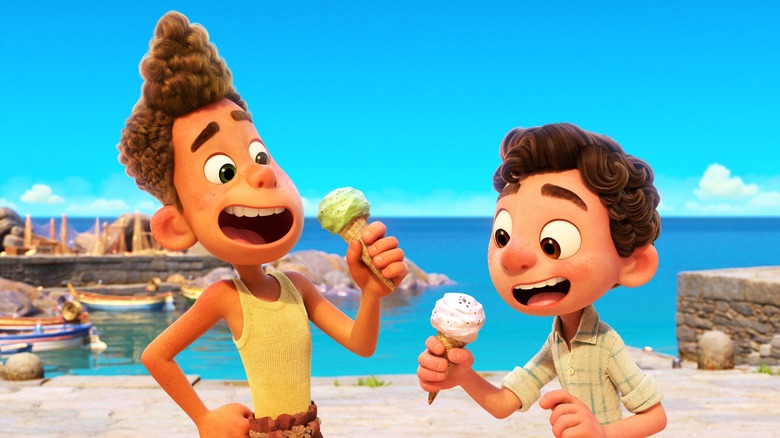 Disney/Pixar
Disney and Pixar are at it once again! Animated movie fans of all ages have been waiting for the premiere of "Luca," which follows a boy on the Italian Riviera who forms an unlikely friendship with a sea monster disguised as a human. The film hits theaters on June 18 (via The Hollywood Reporter). Fans have been hyping up the movie since the official full-length trailer was released earlier this year, and from the looks of it, "Luca" is surely going to be Disney/Pixar's next huge hit.
"I love when movies have their own unique look to them. Despite being a Pixar film it looks so unique and playful. Can't wait to see it," one social media user commented on YouTube, while another echoed that sentiment, writing, "Looks like we're going back to classic Pixar: No particular villain, just life. Hopes are high for this one."
Jacob Tremblay, who catapulted to A-list fame at a young age thanks to his stellar performance in "Room" opposite Brie Larson, voices the titular character, and there are actually a few other recognizable celebs that are attached to the film — like the actors who voice Luca's parents.
Jim Gaffigan and Maya Rudolph voice Luca's parents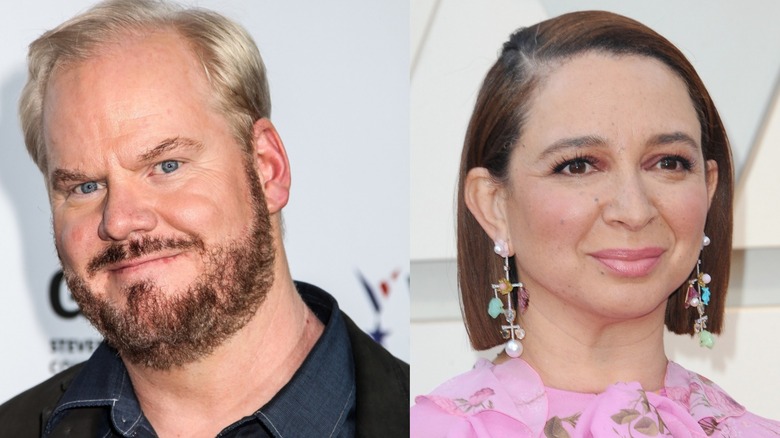 Shutterstock
When it comes to animated films, it can sometimes be difficult to put a face to a character's voice, so if you're wondering why Luca's dad's voice sounds so familiar, it's because his character, Lorenzo, is voiced by comedian Jim Gaffigan. Not only is Gaffigan an established stand-up comic, he's also had notable roles in "That '70s Show," "The Ellen Show," "13 Going on 30," "My Boys," "Going the Distance," and of course, "The Jim Gaffigan Show" (via IMDb). He's also a seasoned voice actor, having lent his voice to animated productions like "Scooby Doo & Guess Who?" "Pale Force," and "Bob's Burgers."
Luca's mother, Daniela, is voiced by "Saturday Night Live" alum Maya Rudolph, who's starred in fan-favorite comedies like "Bridesmaids," "Wine Country," "Popstar: Never Stop Never Stopping," "Grown Ups," "Grown Ups 2," and "Friends with Kids" (via IMDb). Like Gaffigan, Rudolph is also a seasoned voice actor, having lent her voice to "The Simpsons," "Shrek the Third," "Family Guy," "The Awesomes," "Mike Tyson Mysteries," and more.
You can catch the premiere of "Luca" on Friday, June 18.