Why Kathy Hilton Doesn't Watch Herself On RHOBH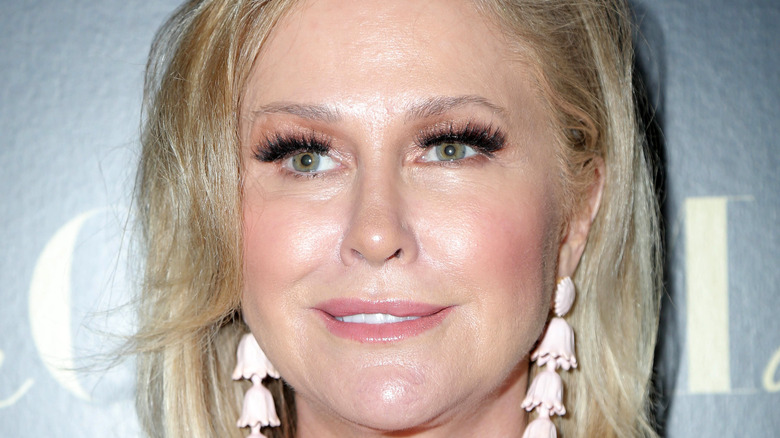 Shutterstock
Kathy Hilton is a hit after making her "Real Housewives of Beverly Hills" debut, but that doesn't mean she's been watching the scenes that have inspired memes galore. "You know what, I don't watch it," she told E! News when asked what it was like to see herself on screen.
Hilton added, "I'm not big on TV. I mean, I have watched it because it is a good idea to kind of get an idea of how you're being portrayed and as they say, edited, but I pretty much know what I did and I said. I can't just sit there and watch TV."
She revealed that she has watched one episode with her husband, who enjoyed watching her be a total goofball and play pranks on the show. Not that he was surprised. As noted by The Sun, Kathy and Richard Hilton have been married since 1979 so, as she told E! News, "he's used to me." Hilton added, "I love to pull tricks."
Kathy Hilton said her daughters are adjusting to her being on RHOBH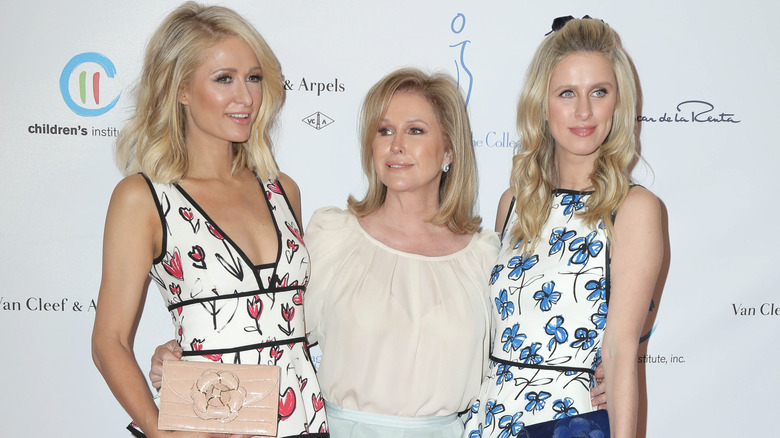 Shutterstock
While her husband might be enjoying seeing her on reality TV, Kathy Hilton's daughters Paris and Nicky Hilton weren't initially too keen on the idea of their mom joining "RHOBH." As Paris said on her podcast (via E! News), "There's a lot of unnecessary arguments, you know, drama is what gets ratings and what sells. So, we just don't really want our mom being involved in that drama."
It looks like Paris and Nicky might be warming up to the idea of their mom being on the show, though. Hilton told E! News that Paris has been sending her some of the memes that her "RHOBH" appearance has generated. "So Paris, the fact that she sent me some of those memes, is a very good sign," she said. "And Nicky, she seems to be coming around. She's a very proud girl so she waits to admit that she's wrong, you know?"