How Lisa Loeb Really Feels About Having Kids Later In Life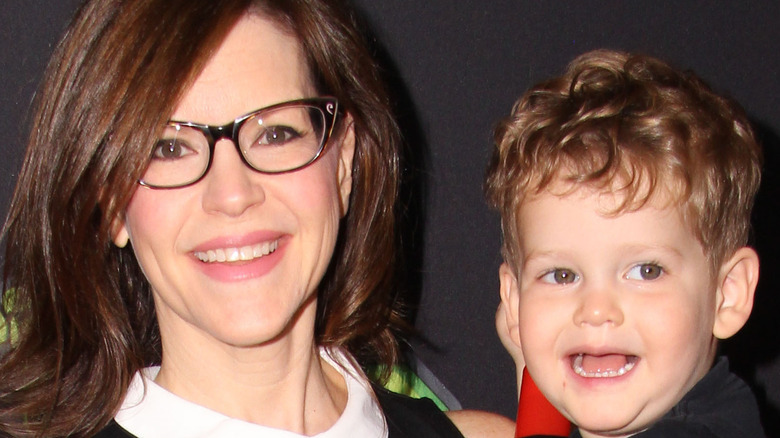 Shutterstock
Lisa Loeb is, and always will be, intrinsically linked to '90s pop culture for her hit "Stay (I Missed You)." It was part of the soundtrack for the iconic movie "Reality Bites," a movie Tribeca Film Festival called a "'touchstone" when it was featured at the festival in 2019 to celebrate the festival's 25th anniversary. The event even featured a surprise live performance of her anthem by Loeb herself, looking not as much different 25 years later as one would expect. The song not only won the hearts of Gen X, it also won critical acclaim and a Grammy nomination for Best Pop Performance.
As big of a hit as the song was, it was a very different kind of album that finally helped the talented singer-songwriter snag a Grammy win. The album "Feel What U Feel" may not be as familiar to her original fan base, as it won in the Best Children's Album category. While she is still making what she refers to as "new songs for a new grown-up album" in a quarantine diary for the Recording Academy, she has also been making family-friendly albums for a while.
She also has spoken out about what it's like to have her own children — particularly when she gave birth in her 40s.
Lisa Loeb opens up about having children at a 'risky' age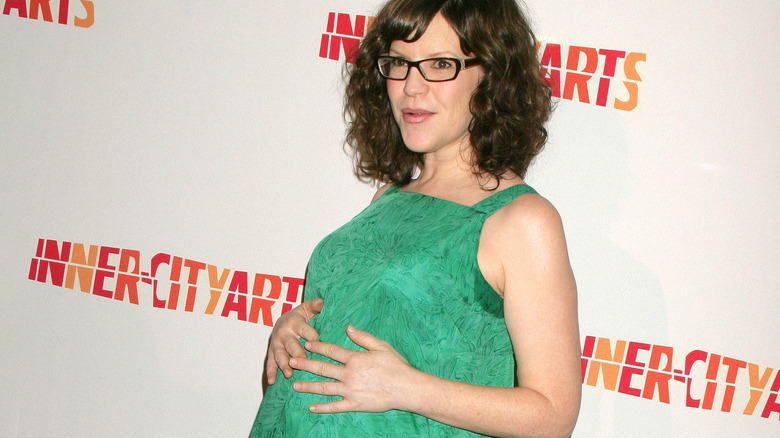 Shutterstock
While many Gen Xers may be able to relate to Lisa Loeb as a parent on her children's album, it's more likely millennials who are familiar with the record. The album won the Grammy in 2017, a time when many young people from the '90s had children too old to be the right demographic. According to Pew Research Center, in 1998, 41% of 18-29-year-old women had already had one or more children. Loeb, however, didn't fall into that number. 
In an interview with Dr. Oz for CNN, the musician spoke about having a child at age 44 (her first child was born when Loeb was 41). While she expressed, "I don't feel really old," she said she does get lots of questions from people about giving birth at what they call a "risky" age. She made it clear that both of her births were without any serious complications and her children, Lyla and Emet, were both born healthy. However, she went on to say that despite her fortunate outcome, "I think it's so important to find out what is going on with your body." But it isn't just the birth itself that poses challenges.
Lisa Loeb recommends having children earlier if possible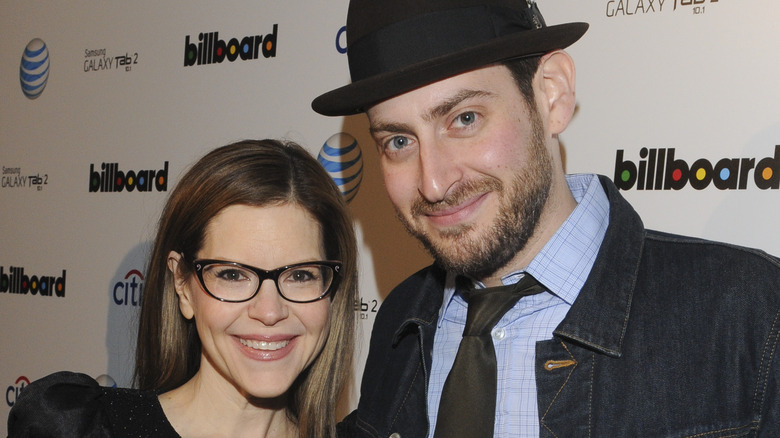 Vivien Killilea/Getty Images
The "I Do" singer, who went on "Oprah: Where Are They Now?" with her husband Roey Hershkovitz, spoke bluntly about having children later in life. She said that while she wanted women to be able to have it all, she advised women who want children to think about it "the sooner, the better" — a sentiment she shares with friends who are approaching the age she was when she had her children. 
She referred to having two healthy children in her 40s as "unusual but true," a fact backed up by Healthline who cites advances in medicine and technology as making safe births possible for women in their 40s. But that even with those changes, pregnancy later on in life is still medically deemed high-risk. Beyond risk factors associated with women in their 40s giving birth, there is also an issue with declined fertility. The American College of Obstetricians and Gynecologists notes that getting pregnant without fertility assistance is "unlikely for most women" over 45.
That said, Loeb pointed out in her CNN interview with Dr. Oz that she had children "when I had a partner, who is actually my husband, and was ready to have kids, and I happened to be in my 40s." So, while sooner might be better, she recognizes the reasons — like her own — for the delay. And her two beautiful children should be a great sign for other women who find themselves in the same situation.