Meet Roey Hershkovitz, Lisa Loeb's Husband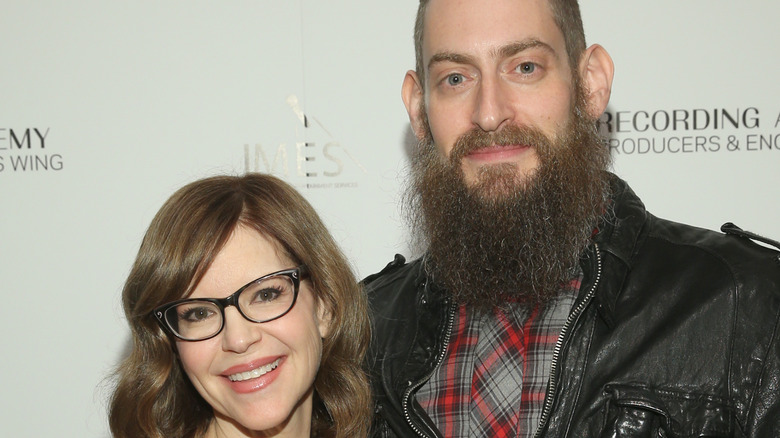 Jesse Grant/Getty Images
While Lisa Loeb is known as a successful singer and songwriter, some might be surprised to learn that her husband has also had a long-standing career in music.
Roey Hershkovitz has been working in the entertainment industry for more than 20 years. He was a co-producer on "The Office" for two episodes in 2006 before moving on to "Late Night with Conan O'Brien." Hershkovitz started out as an intern and worked his way up to field producer and music coordinator. He then became the music supervisor when O'Brien had his short-lived stint as the host of "The Tonight Show," and then was the music booker for the TBS show "Conan" (via LinkedIn)
During his nearly 20 years of working with O'Brien, Hershkovitz produced musical performances by such acts as U2, Pearl Jam, Bon Jovi, Coldplay and Weezer, Kanye West, Drake, Kendrick Lamar, Childish Gambino, and more. He also booked the first U.S. late-night performance for the international hit, "Despacito" (via Universal Music). "One of my favorites was Tony Bennett when we were doing the show in New York he would come around once a year during the holidays so that was always a really big thrill," Hershkovitz recalled in an interview with SVS.
He left "Conan" in 2019 and was soon named Vice President of Capitol Studios & Digital Studios, where he will "oversee Capitol Studios' recording, tracking, mixing and mastering operations and label relations," according to a press release.
Roey Hershkovitz is a devoted husband and father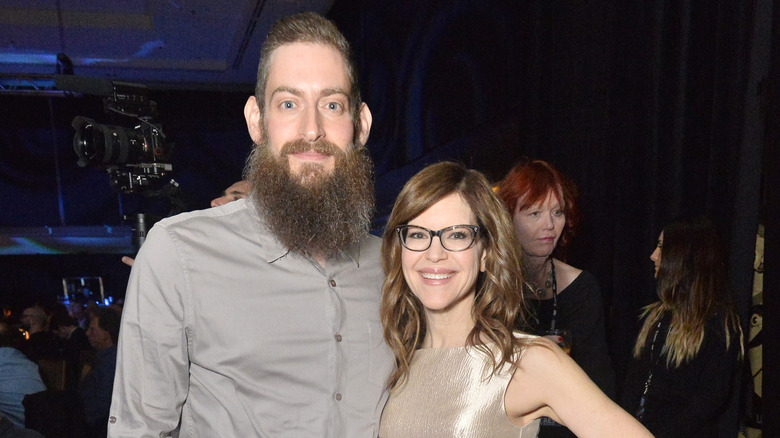 Jerod Harris/Getty Images
In addition to being a talented music producer, Roey Hershkovitz is also a devoted husband to Lisa Loeb. The couple met in 2006 at a business meeting and got engaged and married three years later (via People). Their daughter, Lyla, was born in 2009, and they welcomed their son, Emet, in 2012. Since becoming a mom, Loeb has released several children's albums and won a Grammy for Best Children's Album in 2018 for "Feel What You Feel" (via official website).
Hershkovitz couldn't help but be proud of his wife's success. "She has been working hard towards making something you want to listen to not just something kids listen to," he told SVS. "It is a family and group effort to be supportive. So, it is a group effort, but I can take no credit for making a record that sounds that good, that is all her. She really knows what she is doing, and she works hard at it and that Grammy was a great moment for all of us."