The Flooring Trend You Need To Try For A Rustic Look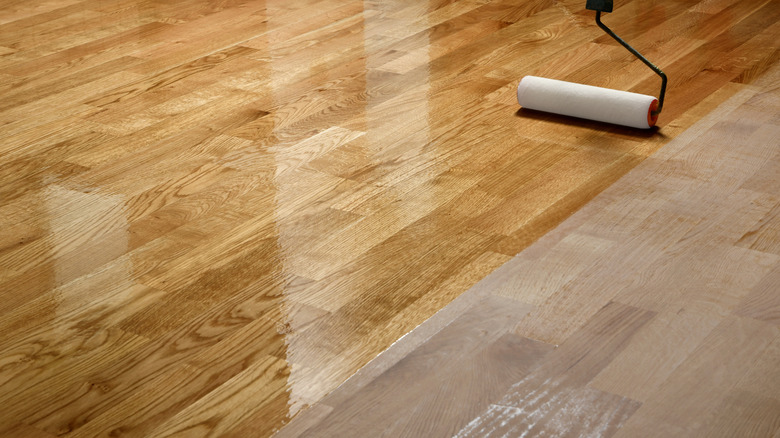 Shutterstock
Have you thought about making a change to the flooring in your home? Maybe it's something you've been considering for a while, but have never been able to get round to, or perhaps it's not something you've pondered too much but could be tempted to do. Either way, there are some flooring trends that are taking 2021 by storm, and are sure to make your home look even better than it does already! You might be aware that vinyl flooring in kitchens is all the rage right now, or that the cottagecore aesthetic is pretty big at the moment, but what else is new?
If you're after a rustic look — something that's simple and cozy, but that still looks great in your house, you could do a lot worse than take inspiration from this new, killer trend. Described by interior designer Emily Henderson as one of her favorites (per Good Housekeeping), the rustic feel must be worth a look — right? Here's the flooring trend you need a try for a rustic look. 
Diamond pattern flooring is one of the hottest trends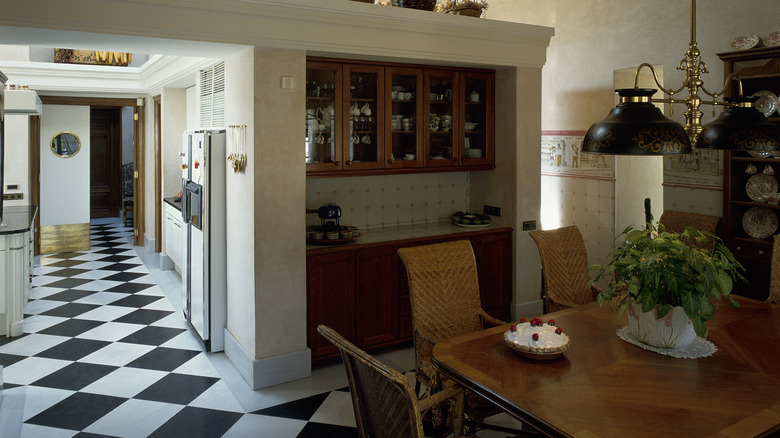 Construction Photography/avalon/Getty Images
The trend in question is diamond patterned flooring, a versatile design that can be painted onto wood and be any colors you like — making it ideal for any room of the house. You might be familiar with diamond flooring in the bathroom or kitchen, for example, but it can be a great feature in living rooms and bedrooms too. If you don't feel like going on a show like "Dream Home Makeover," but still want to make a little change or two, this could be something to try. 
Speaking in Good Housekeeping, interior designer Emily Henderson explained why she loves this flooring — and why you should consider it for your property. "All of a sudden, I am seeing large-scale diamond patterned flooring," she said. "My favorite (and seemingly most popular version) is when the diamonds are painted onto wood flooring."
Henderson noted that the idea of painting tile onto wood flooring sounds "a little wild," but said that the flooring trend results in a "rustic, yet refined" look. Indicative of the popular trends circulating (think English countryside and whimsical looks), the flooring choice is a perfect solution for anyone trying to walk the line between rustic and designer. Feel like taking the look a step further? Opt for painting one of the tile spaces a fun color, and you'll be set.