Is Prince Harry Losing His Hair Faster Since Moving To America?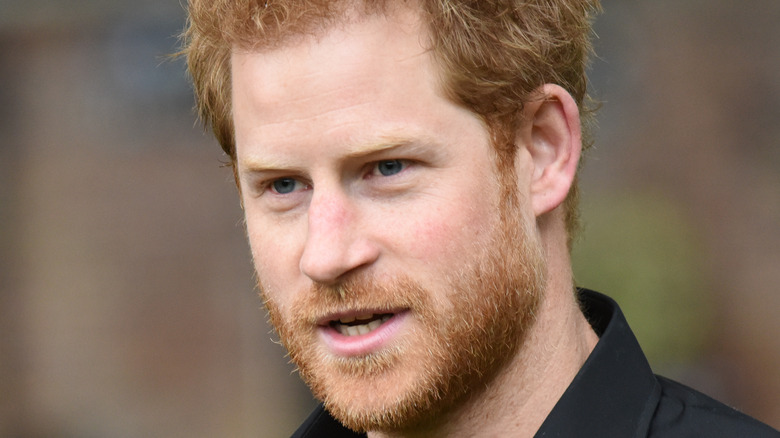 Shutterstock
Prince Harry's thinning hair has been a topic of conversation for years. However, since his March tell-all interview with Oprah Winfrey, fans have increasingly noticed that his red hair appears to be diminishing. MPAS hair transplant specialist Jacques Abrahamian — who has not treated Harry — recently told The Blast that there are a number of reasons the Duke of Sussex could be losing his hair. "Ever since Oprah's interview with Prince Harry and Meghan Markle on Sunday, March 7th, viewers couldn't stop commenting on the thinning hairline and crown of Prince Harry. It was blamed on anything from stress to genetics. Researchers have found that over 50% of men by the age 35 show some sign of hair loss," Abrahamian told the outlet.
"What may cause Prince Harry's hair loss? In men, genetics is the number one factor. If you look at Prince Harry's father Prince Charles, you will see where he inherited his hair loss genes ... If Prince Harry does not seek early intervention, it is highly likely that more hair thinning may be seen in the next 5 to 10 years, which would be much more difficult to treat," he added. Meanwhile, another hair loss expert recently proposed that Harry's hair may be thinning more rapidly now that he's living in the U.S.
One expert thinks Prince Harry may be bald by age 50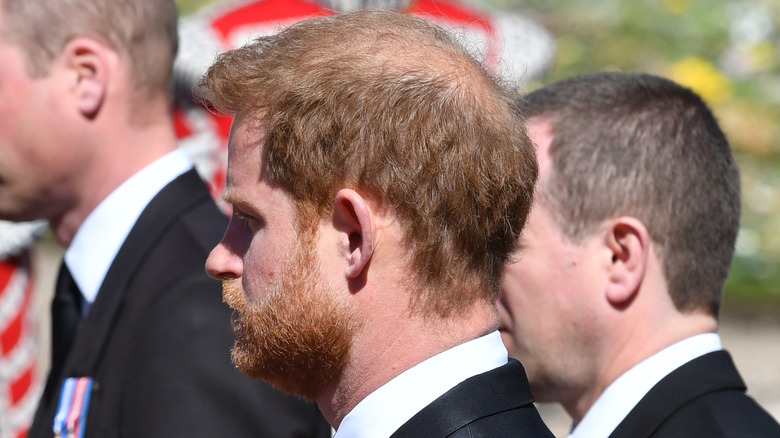 Wpa Pool/Getty Images
According to Daily Mail, Prince Harry's hair has started to thin more since he moved from the U.K. to California with his wife Meghan Markle. Dr. Asim Shahmalak from the Crown Clinic in Manchester told the outlet that Harry's mane appears to decreasing at a slower rate than that of his older brother Prince William, but that it seems that Harry would likely be mostly bald by the time that he's 50 years old unless he takes measures to prevent any further hair loss.
"The baldness gene is not as strong in Harry but he is still losing his hair quickly. At present most of Harry's hair loss is around the crown area. He has a growing bald patch right across his crown and you can also see that his hair is also thinning out towards the front. Without treatment, the acceleration we have seen over the last 15 months will only increase over the next year," Dr. Shahmalak says. "He inherited the powerful baldness gene from his father Prince Charles who got it from his father Prince Philip. With each generation, the hair loss appears to be getting worse which can happen in some families," he added.
Meanwhile, if Harry continues to lose his hair, he may be a strong candidate to give his brother, Prince William, a run for the title of "Sexiest Bald Man," which William won in early 2021, per People.