The Richest American Idol Winners May Surprise You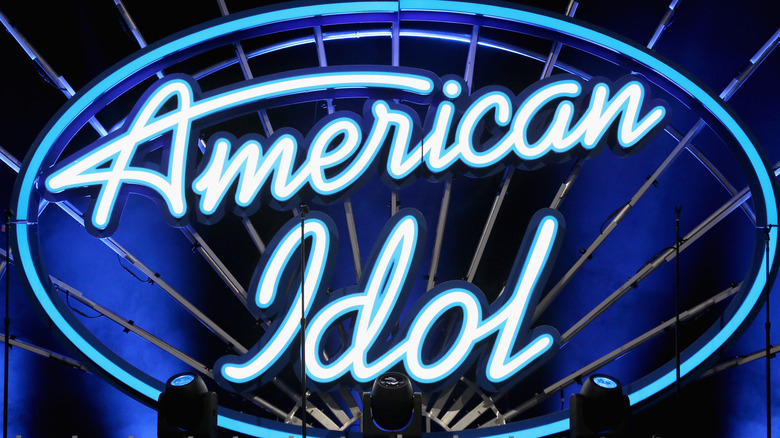 Gabe Ginsberg/Getty Images
Since "American Idol" first graced our screens back in 2002, we've seen many talented singers win the singing competition (via Parade). From Kelly Clarkson back in the very first season to Chayce Beckham, who won in 2021 — as well as Trent Harmon, Jordin Sparks, Fantasia Barrino, and more in between — the winners of "American Idol" have run the gamut in terms of age, experience, genre, and success. Of course, it stands to reason that some winners would be richer than others too — after all, success pays, right? 
When it comes to the richest winners of "American Idol," however, you might be surprised. Not all "American Idol" winners have seen the success that they expected, but those who have are making some pretty big bucks. The richest "American Idol" winners are now worth millions since they found success on the reality show. Did your favorite make the list? 
The richest American Idol winner is worth $145 million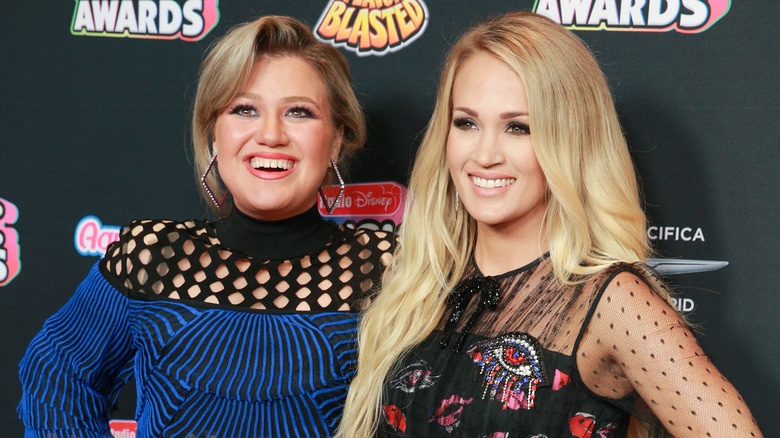 Rich Fury/Getty Images
With a net worth of over $140 million, Carrie Underwood is the richest "American Idol" winner by millions (via Celebrity Net Worth). The season four winner has become one of the biggest names in country this century, with her debut album becoming the best-selling female solo debut in country music history, and winning seven Grammys throughout her career (via Grammy). 
She's followed in the rankings by the very first winner, Kelly Clarkson herself (via Celebrity Net Worth). While she perhaps hasn't had quite the same level of success as Underwood, her radio-friendly pop-rock sound has served her well since her 2002 win, and she's sold over 25 million albums worldwide, as well as being a coach on "The Voice" since 2014 — for which her yearly salary works out at around $14 million — consequently, she's amassed a net worth of around $45 million in total.
Some of the richest American Idol alums didn't actually win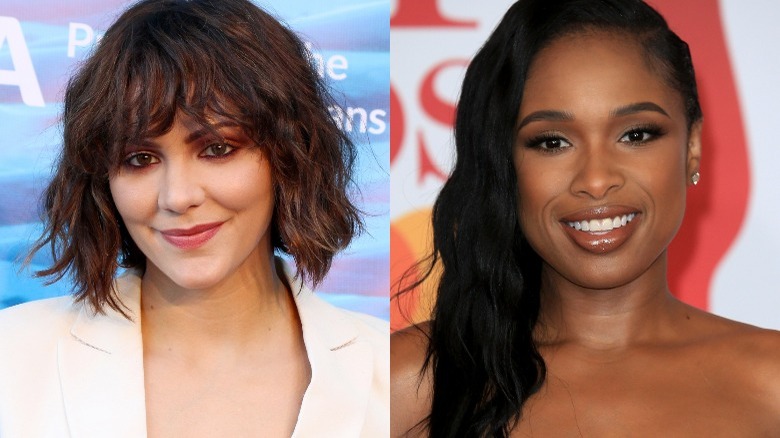 Shutterstock
The third-richest "American Idol" winner, Jordin Sparks, is worth a little less at $8 million (per Celebrity Net Worth). Winning the sixth season in 2007, aged just 17, she still has plenty of time to add to her net worth as time goes on. She released her self-titled debut the same year that she won, and has since released a number of albums, EPs and mixtapes. Yet, there are contestants with a higher net worth than the star who didn't actually win the coveted "American Idol" crown.
One contestant's net worth stands at $30 million, noticeably more than Sparks' wealth (via Celebrity Net Worth). It's Adam Lambert, likely in no small part down to his work with legendary rock band Queen, as well as his solo career and ventures into acting, too. Despite his talent, he was the runner-up to Kris Allen on season eight in 2009. 
Then there's Jennifer Hudson. The multi-talented singer and actress only managed to place seventh on the third season back in 2004, but has since embarked on a hugely impressive career and, per Celebrity Net Worth, now has around 25 million bucks to her name. Another financially successful runner-up is Katharine McPhee, who came second to Taylor Hicks on the fifth season of "American Idol" in 2006; she's worth less than Hudson, but still almost doubles Sparks' wealth with a net worth of $14 million (via Celebrity Net Worth).