Why Barq's Root Beer Float Ice Pops At Aldi Have The Internet Buzzing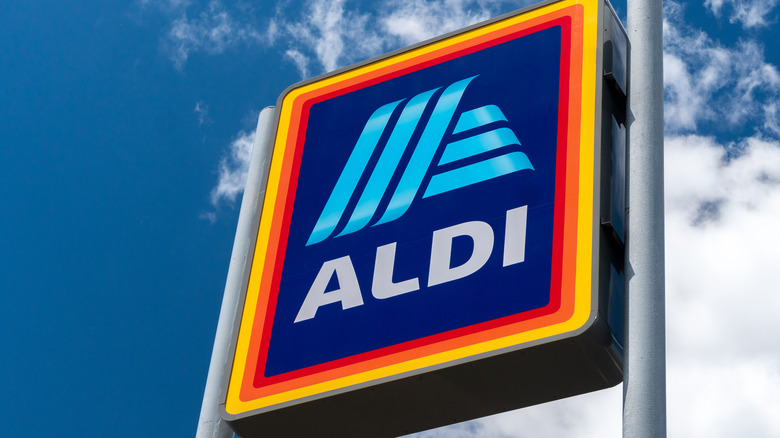 Shutterstock
What did we ever do before Aldi graced us with the experience of grocery shopping through their aisles? With low prices, unique food options, amusingly random aisle of miscellaneous items, and more, Aldi is a pretty great option for your weekly grocery trip. But there's one feature of Aldi, in particular, that has garnered an impressive number of fans, even resulting in various Instagram accounts specifically dedicated to keeping up with the latest trends. That's right — it's Aldi's dessert options. 
These fairly priced, delicious sweets have collected something of a cult following, with some of the most popular options being their Belmont New York Cheesecake, Benton's Cookies, Baker's Corner Funnel Cake Mix, Reese's Pieces Cookies, and Belgian Cocoa Dusted Truffles, to name a few (via Good Housekeeping).
Now, just in time for summer, there's a new Aldi cult classic in the making — and people are already obsessed. 
A portable snack options for root beer float lovers
Barq's Frozen Root Beer & Vanilla Ice Cream Float push pops are the latest sweet sensations at Aldi, and fans can't get enough of these frozen treats. There's something about a root beer float that sounds good for any occasion, but on a hot summer day, the classic root beer float flavor in the form of a cold ice cream pop sounds even better. What's so great about these root beer float ice pops is that they're super portable and easy to grab and go, whatever you're doing.
But what's even cooler about this snack is that it's not an off-brand option, as Aldi is known to do — it's the classic, well-loved Barq's root beer brand that's been around since 1898 (via Barq's).
Unsurprisingly, social media is totally buzzing over this new frozen treat. One user tweeted, "I brought in Barq's root beer float ice cream push pops for the warehouse today. I hope it cheers up my co-workers during all this mandatory overtime." 
An Instagram user with an account called "Aldi Made Me Do It" shared a post highlighting Barq's new treat at Aldi, writing that they just about "fainted" when they saw them in the aisles. 
Another Instagrammer echoed the sentiment, saying that they found the pops to be "delicious" and "refreshing."